Maryville University Hillel Hires New Manager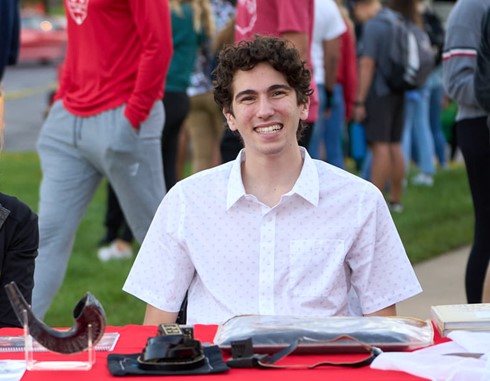 The Maryville University Hillel has hired a recent UCLA graduate as its new manager.
Joey Abeles replaces Erin Schreiber, who served as the founding manager of the college's Jewish student life organization, which launched in 2015.
Abeles, who grew up in Los Angeles, said he became interested in Jewish student life when he went with his three older sisters to their campus Hillel centers.
Then he became involved in the Hillel and other Jewish organizations at UCLA. He was a founding member of the UCLA Jewish Awareness Movement, which facilitated events for Jewish holidays, interfaith dialogs, and Jewish learning seminars.
Read More
View Archives
650 Maryville University Drive
St. Louis, MO 63141
314.529.9437