Maryville University Hillel Receives International Award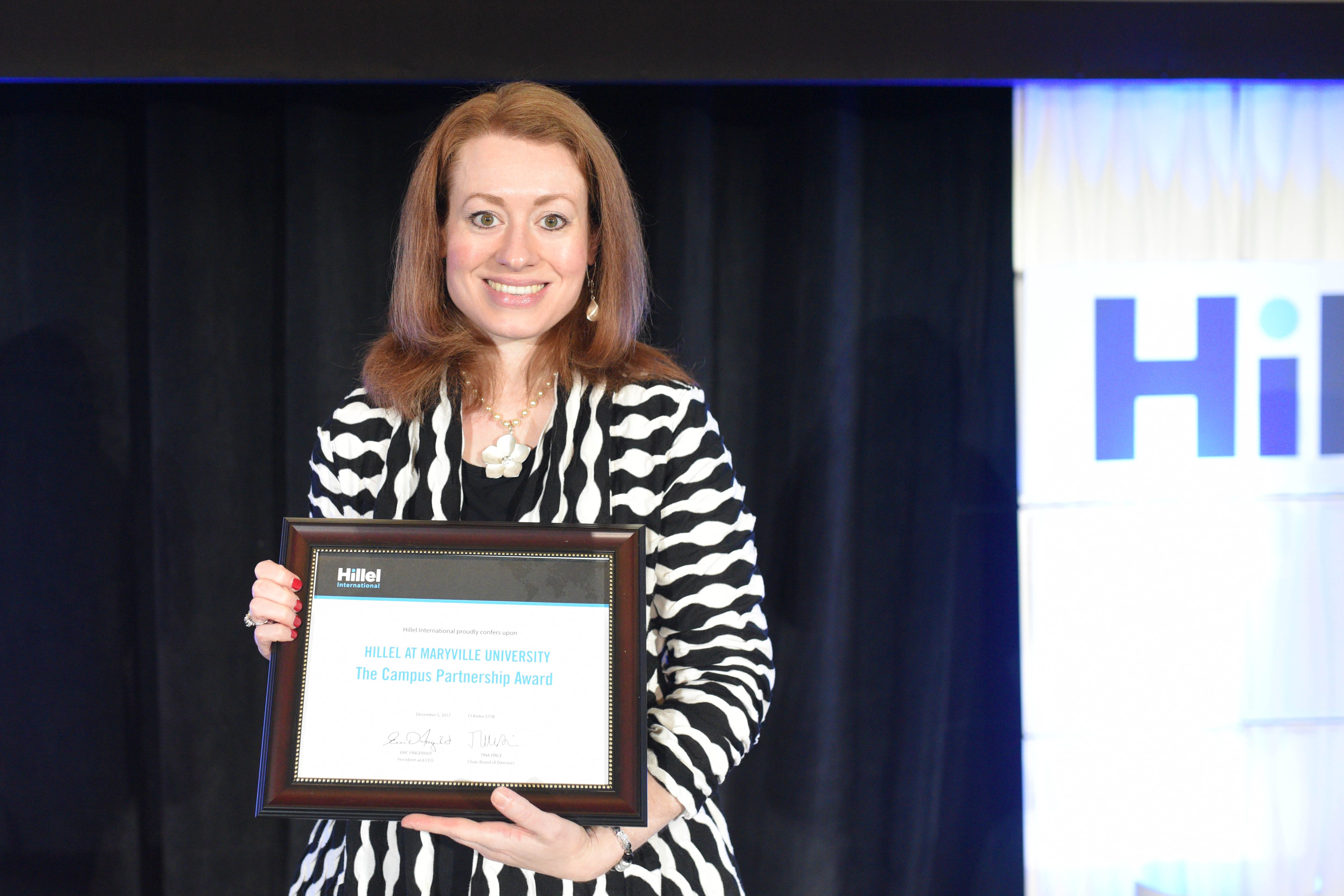 Maryville University Hillel has received the Campus Partnership Award from Hillel International in recognition of programming and initiatives created in partnership with other diverse groups on the campus of Maryville University.
Maryville is one of just seven college campus Hillels to be honored from among 550 across the world. The award was presented during Hillel International's Global Assembly held recently in Denver, Colorado.
"While the diversity of Maryville's student population continues to expand, students from diverse backgrounds have a natural tendency to seek companionship and support from others who share a similar background," says Erin Schreiber, manager. "We intentionally reach out to other minority groups on campus by welcoming them into our space and showing up in their space to lend support. These activities also advance Maryville's strategic goal of greater diversity and inclusiveness."
Read More
View Archives
650 Maryville University Drive
St. Louis, MO 63141
314.529.9437