Staff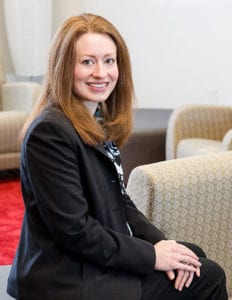 Erin Schreiber
Erin Schreiber is proud and honored to be the founding manager of the Hillel at Maryville University. Erin originally came to Maryville in 2003 and spent eight years as Assistant Director of Admissions, opening new domestic recruitment markets, working with international students and overseeing the university's student ambassador team. As the manager of Maryville Hillel, Erin's role encompasses strategic planning, donor cultivation and engagement, community outreach and student development. Prior to her current role with Hillel, she served as Associate Director of Admissions at Saul Mirowitz Jewish Community School and Assistant Director at Washington University Hillel. Erin received her undergraduate degree from the Journalism School at the University of Missouri-Columbia, holds a Masters of Business Administration from Maryville University and has completed graduate work in counseling at the University of Missouri-St. Louis.
Erin currently serves on the Executive Board of the St. Louis Jewish Book Festival, serves as Professional Development Chair for JPro, previously served two terms as President of the Maryville University Staff Association and has served three terms on the Executive Board of the National Council of Jewish Women (NCJW) – St. Louis. Erin is a recipient of Maryville University's Advisor of the Year Award and was named NCJW's Emerging Leader in 2010.
Erin is a proud Maryville alumna, and is blessed with a wonderfully supportive family and community.
For more information about Maryville Hillel, please contact Erin Schreiber at eschreiber@maryville.edu or 314-529-9437.

650 Maryville University Drive
St. Louis, MO 63141
314.529.9437