Scholarships
The Irma Sue Macy "L'Dor V'Dor" Endowed Scholarship
"From Generation to Generation"
Maryville University Hillel is proud to offer a significant merit-based scholarship open to Jewish women who are either freshman or transfer undergraduate students, or graduate students. Since 2010, the Irma Sue Macy L'DorV'Dor Endowed Scholarship has been awarded to 14 undergraduate and graduate recipients, with more than $150,000 awarded.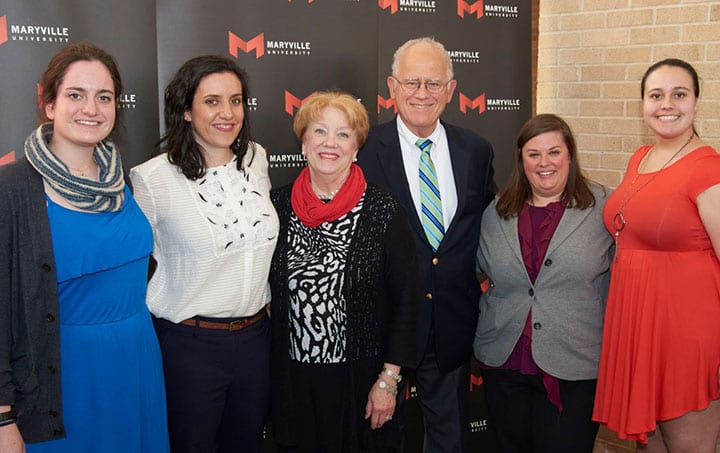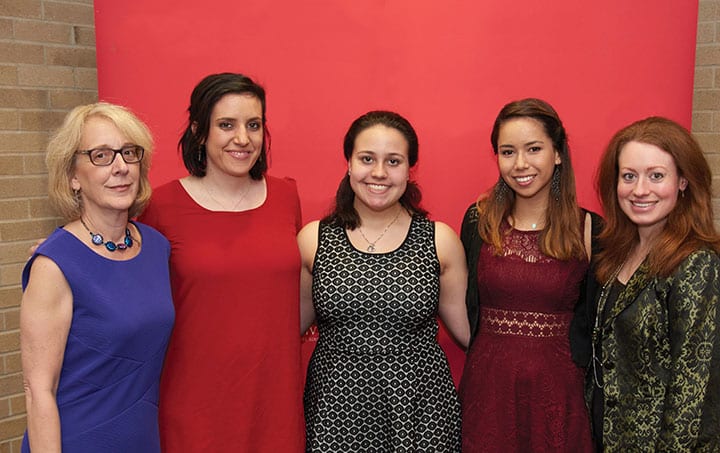 Through a generous gift from Irma Sue Macy (z"l), a former St. Louisan who valued higher education for Jewish women, this endowed scholarship is available each year to both a new first-year or transfer undergraduate student, and a graduate student entering Maryville University. The Macy Scholarship may be added to other merit and need-based scholarship and holds a value of:
• Up to $5,000 per academic year for one Jewish woman undergraduate
– (New full-time first-year or transfer student)
• Up to $10,000 per academic year for one Jewish woman graduate
– (New student enrolled half-time or above)
The Macy Scholarship is renewable each year as long as the student meets enrollment requirements and remains in good academic standing at Maryville.
Eligible students are encouraged to apply for this scholarship by March 31 prior to their fall of their enrollment.
Macy Scholarship applicants are asked to submit 3 items:
• a brief personal biography (one paragraph) indicating achievements or recognition; academic, community service, personal, etc.
• a short personal essay (not to exceed 200 words) describing the importance of education in your life plans
• a document demonstrating your Jewish heritage. Samples of documents might include enrollment in a Jewish program or organization, Bat Mitzvah or confirmation certificate, synagogue membership, etc.
To apply for the Macy Scholarship, please contact Joey Abeles at jabeles@maryville.edu.
Hillel International Scholarships
Hundreds of scholarships, which can be filtered based on eligibility, are available for Jewish students in this Jewish Scholarships Portal. If you have any questions about scholarships or need additional advisement, please contact Joey Abeles at jabeles@maryville.edu.
650 Maryville University Drive
St. Louis, MO 63141
314.529.9437