BACHELOR'S IN SPORT BUSINESS MANAGEMENT
BACHELOR'S IN
SPORT BUSINESS MANAGEMENT
RAWLINGS SPORT BUSINESS MANAGEMENT
Turn Your Love of the Game
into a Career.
Turn Your Love of the Game into a Career.
The world of sport is so much more than the games played— marketing, promotions, and sales play vital roles. Maryville University's Rawlings Sport Business Management program can turn a student's passion for sports into a career they will love.
Students will gain an understanding of the sports industry through the lens of business, economics, finance, and communications, all while receiving a strong foundation in business management. Students also have the opportunity to gain hands-on experience through volunteer opportunities and internships with organizations such as Rawlings Sporting Goods, the St. Louis Cardinals, and the Missouri Valley Conference.
SPORTS MANAGEMENT STUDENT
THE RAWLINGS PRACTICAL EXPERIENCE PROGRAM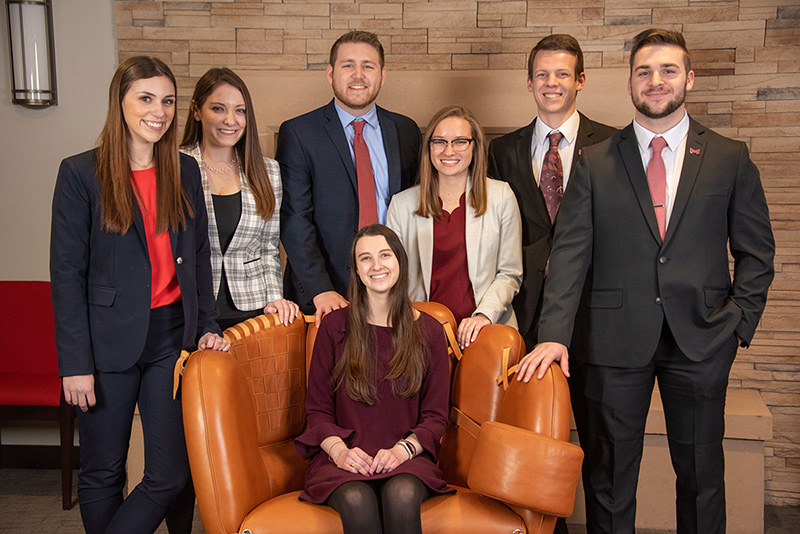 Rawlings has been a leader in the sporting goods and apparel industry since 1887 and their world headquarters are located adjacent to the Maryville University campus. Each year Rawlings and the Maryville Rawlings Sport Business Management faculty select worthy students to participate in the Rawlings Practical Experience program.
Students in the program learn every aspect of Rawlings' business operations and receive 12 credit hours toward graduation. The program is highly competitive and requires a full year commitment.
PROJECT-BASED LEARNING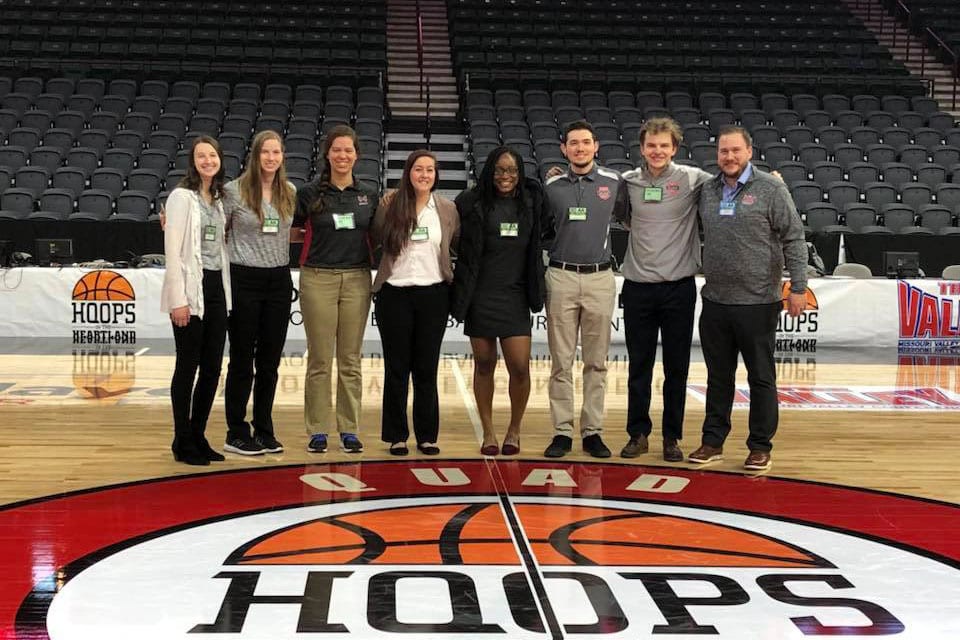 Students learn through a combination of unique classroom experiences, volunteer and study abroad opportunities, and a required sports-oriented internship.
PROFESSIONAL PARTNERSHIPS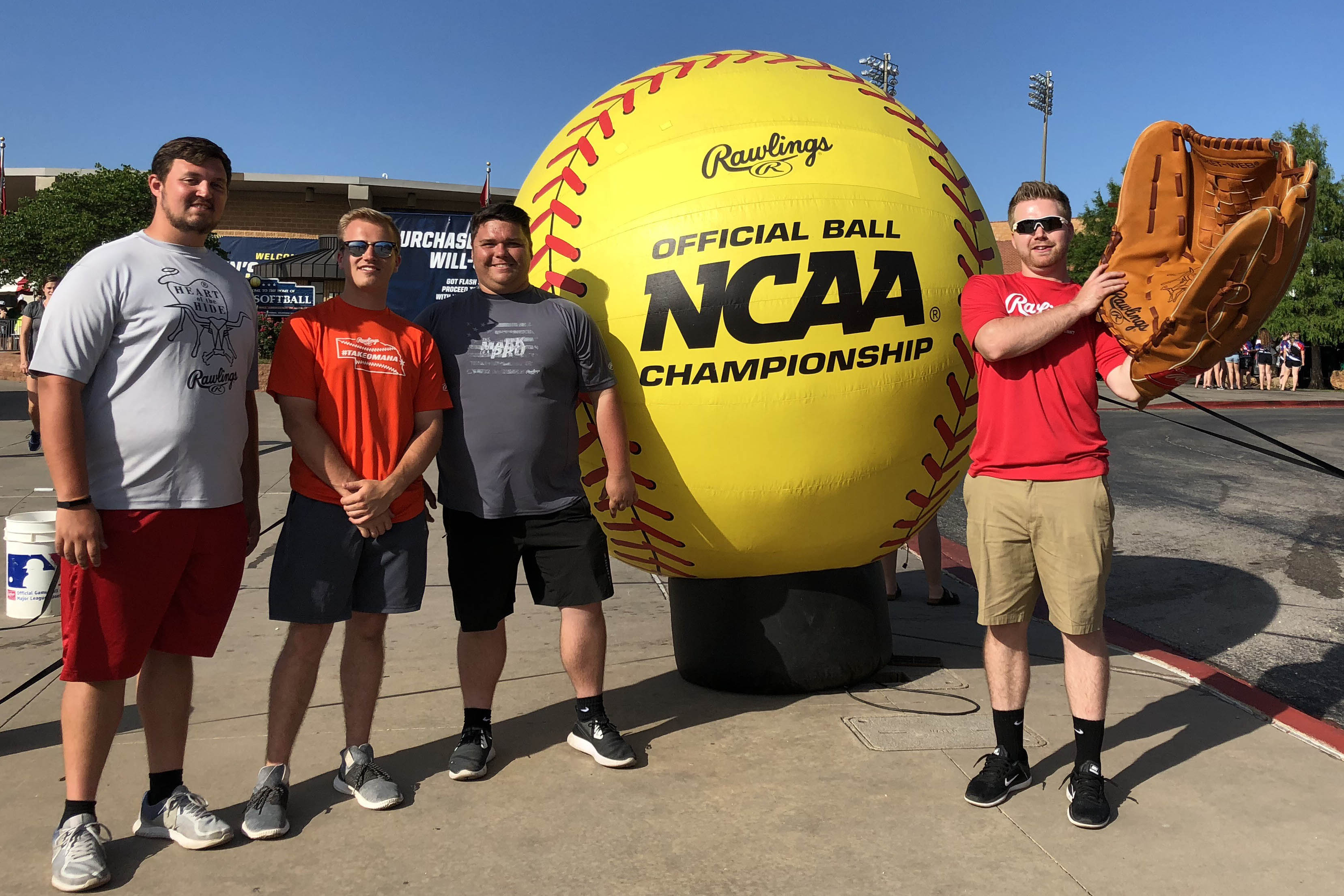 The Rawlings Sport Business Management program has developed relationships with sport business organizations in the St. Louis area and across the country. Sports management degree majors have worked for companies such as:
• St. Louis Cardinals
• St. Louis Blues
• Missouri Valley Conference
• Coca-Cola
• PGA
FEATURED
FACULTY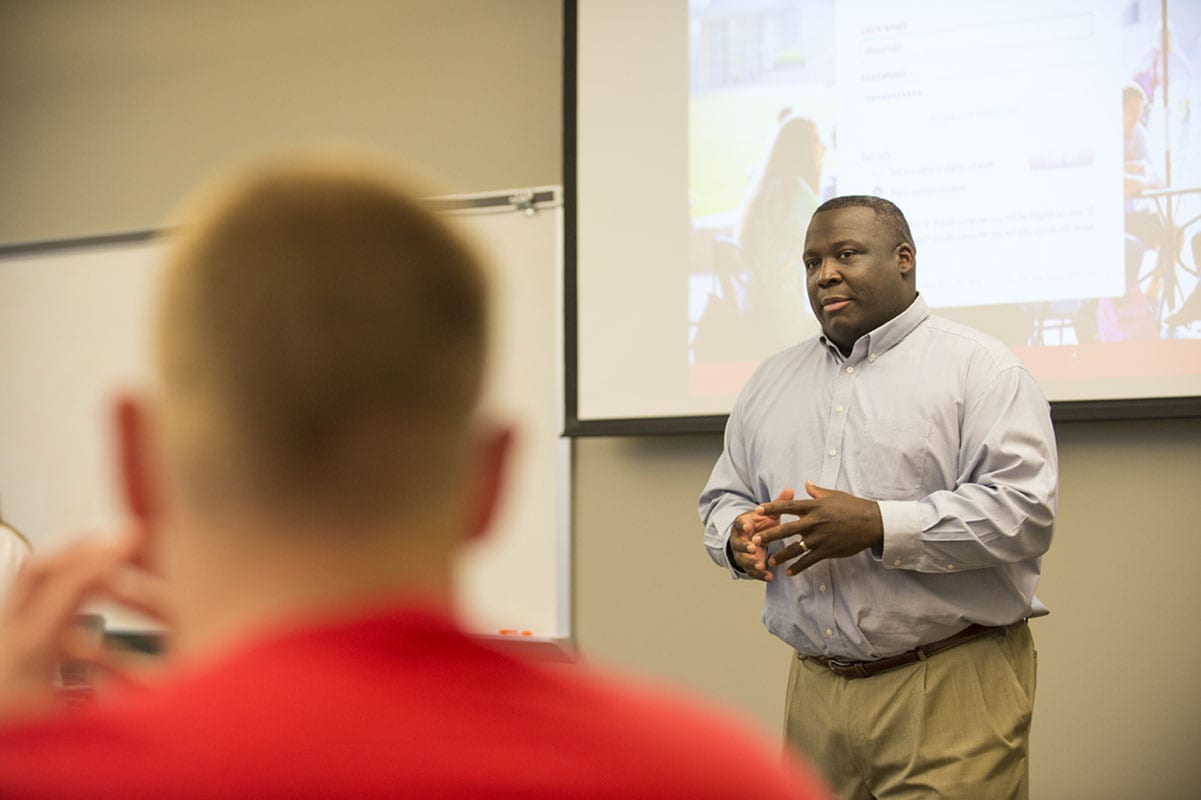 Jason Williams, EdD, is a recipient of the ACBSP Teaching Excellence Award. The Accreditation Council for Business Schools and Programs presents the award to outstanding individuals who exemplify teaching excellence in the classroom.
SPORTS MANAGEMENT STUDENT
ONLINE RAWLINGS SPORT BUSINESS MANAGEMENT PROGRAM
WHAT SPORT BUSINESS MANAGEMENT PROFESSIONALS ARE SAYING
"Our Missouri Valley Conference staff has been extremely fortunate to have an association with the Rawlings Sport Business Management Program at Maryville University. During our years of staging our men's and women's MVC Basketball Tournaments in St. Louis, we've benefited from having program interns work with us in many areas of event promotion and administration. The students have been enthusiastic, hard-working, and eager to gain experience and to make a difference."
"The Sports Business Management Program at Maryville University has shown a commitment to the pursuit of education in the business of sports and a desire to apply lessons learned to the front office. If I'm in need of a skilled candidate, one of my first calls is to program director, Jason Williams at Maryville University."
THE BIG PICTURE
The sports market in North America is expected to be worth an estimated $80 billion by the year 2022, according to PricewaterhouseCoopers Sports Outlook. U.S. Bureau of Labor Statistics data shows that sport management job opportunities are growing faster than average with an increase in careers for those who have a sports management degree.
SALARY
TOP 10%
$100,000 MEDIAN
$51,000
JOB GROWTH
10%
ESTIMATED
through 2026
23,800 NEW JOBS THROUGH 2026
CAREERS IN SPORTS BUSINESS MANAGEMENT
Advertising/Promotions/Marketing
*Data on this page provided by the Bureau of Labor Statistics.
*Data on this page provided by the Bureau of Labor Statistics.