Rawlings Sport Business Management – Volunteer Opportunities
---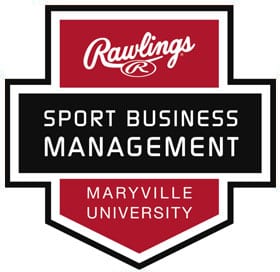 Students often choose to major in Sport Business Management without realizing the true scope of sport industry careers. The Rawlings Sport Business Management Volunteer Program allows students to explore diverse opportunities within the industry, refine career interests and build a resume all at once. Through strong relationships with sport professionals and their organizations, students are given unprecedented access when they work events as a volunteer. Students are encouraged to take advantage of the many unique volunteer opportunities offered so they can identify their true passion within the sports industry.
GATEWAY RACEWAY INDY CAR: Students volunteered at the Gateway Raceway Indy Car race in customer services areas.
RAWLINGS SOFTBALL SHOWCASE: Students conducted product surveys on behalf of Rawlings Sporting Goods and Worth Sports to gather data related to style and design of products.
MVC BASKETBALL TOURNAMENT: Downtown St. Louis has played host to the Missouri Valley Conference's men's basketball tournament and signature event, known as Arch Madness. Held at the Scottrade Center, the tournament features nationally ranked Division I basketball programs. Rawlings Sport Business Management students annually work as media runners, locker room attendants, ball kid supervisors and promotions assistants.
SEC MEN'S BASKETBALL TOURNAMENT: The Southeastern Conference hosted their Men's Basketball Tournament in St. Louis. The event allowed students to gain experience in the areas of in-game promotions, media credentialing and more.
RAWLINGS CARDINALS WINTER WARM-UP: Rawlings Sport Business Management students gained valuable real-world experience working the St. Louis Cardinals Winter Warm Up event in January 2018.