Rawlings Sport Business Management – Volunteer Opportunities
---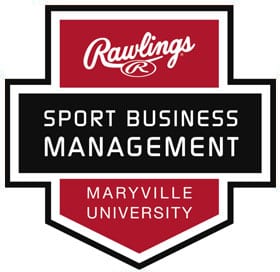 Students often choose to major in Sport Business Management without realizing the true scope of sport industry careers. The Rawlings Sport Business Management Volunteer Program allows students to explore diverse opportunities within the industry, refine career interests and build a resume all at once. Through strong relationships with sport professionals and their organizations, students are given unprecedented access when they work events as a volunteer. Students are encouraged to take advantage of the many unique volunteer opportunities offered so they can identify their true passion within the sports industry.
NHRA MIDWEST NATIONALS: Students volunteered at the NHRA Gateway Midwest Nationals at Gateway Motorsports Park in guest services and exclusive VIP areas.
RAWLINGS SOFTBALL SHOWCASE: Students conducted product surveys on behalf of Rawlings Sporting Goods and Worth Sports to gather data related to style and design of products.
NCAA DI AND DII WRESTLING CHAMPIONSHIPS: Louis landed the both the Division I and Division II Wrestling Championships in 2015 thanks to hard work by the St. Louis Sports Commission. Maryville University was the Division II host, and dozens of students experienced opportunities in event information, media credentialing and hospitality.
MVC ARCH MADNESS: For 25 years, downtown St. Louis has played host to the Missouri Valley Conference's men's basketball tournament and signature event, known as Arch Madness. Held at the Scottrade Center, the tournament features nationally ranked Division I basketball programs. Rawlings Sport Business Management students annually work as media runners, locker room attendants, ball kid supervisors and promotions assistants.
BONFYRE APP: During Arch Madness, several students collaborated with Learfield Sports and Bonfyre, a mobile social communication platform used to improve event experience, to incorporate the app at the tournament for the first time.

"The partnership between Bonfyre and the Missouri Valley Conference couldn't have been without the support of Maryville University students. Their attention to detail, execution, and creativity were key factors in the mobile app's success." Chris Walker, MVC Sports Properties
GLVC MEN'S AND WOMEN'S CONFERENCE BASKETBALL TOURNAMENT: The Great Lakes Valley Conference hosted their Men's and Women's Basketball Tournament in St. Charles, MO. The five-day event allowed students to gain experience in the areas of in-game promotions, media credentialing and merchandise.
USWNT INTERNATIONAL FRIENDLY: On April 4, 2015, the U.S. Women's National Team (USWNT) played a match at Busch Stadium as part of their Women's World Cup Send-off Series. Five Rawlings Sport Business Management students gained valuable real-world experience working the match as volunteers.