Rawlings Sport Business Management – Internship Opportunities
---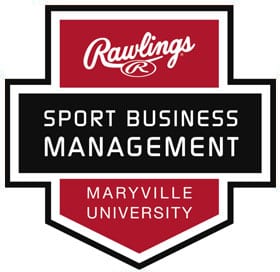 Students in the Rawlings Sport Business Management program are required to complete a professional internship prior to graduation, though many complete more. By tapping into relationships at both the local and national scale, students are connected with internships that align with their area(s) of interest. Our students have completed internships with the following organizations:
Gateway Grizzlies
Genesco Sports Enterprises
Kroenke Sports & Entertainment
KTRS Radio
Learfield Sports
Lewis & Clark Baseball League
Missouri Valley Conference
MVC Sports Properties
Philadelphia 76ers
Rawlings Corporation
Saint Louis FC
SSM Healthcare Foundations
St. Louis Ambush
St. Louis Blues
St. Louis Cardinals
St. Louis Rams
St. Louis Sports Commission
Total Hockey
University of Arkansas Athletic Department
University of Colorado Athletic Department
University of Missouri Athletic Department
KTRS 550
Semester Away Internship
Some opportunities are too unique and special to fit within the constraints of a traditional student schedule. The semester away internship allows Rawlings Sport Business Management students to participate in internship opportunities by working full-time for a sports organization outside of the St. Louis region while earning 12 credits.