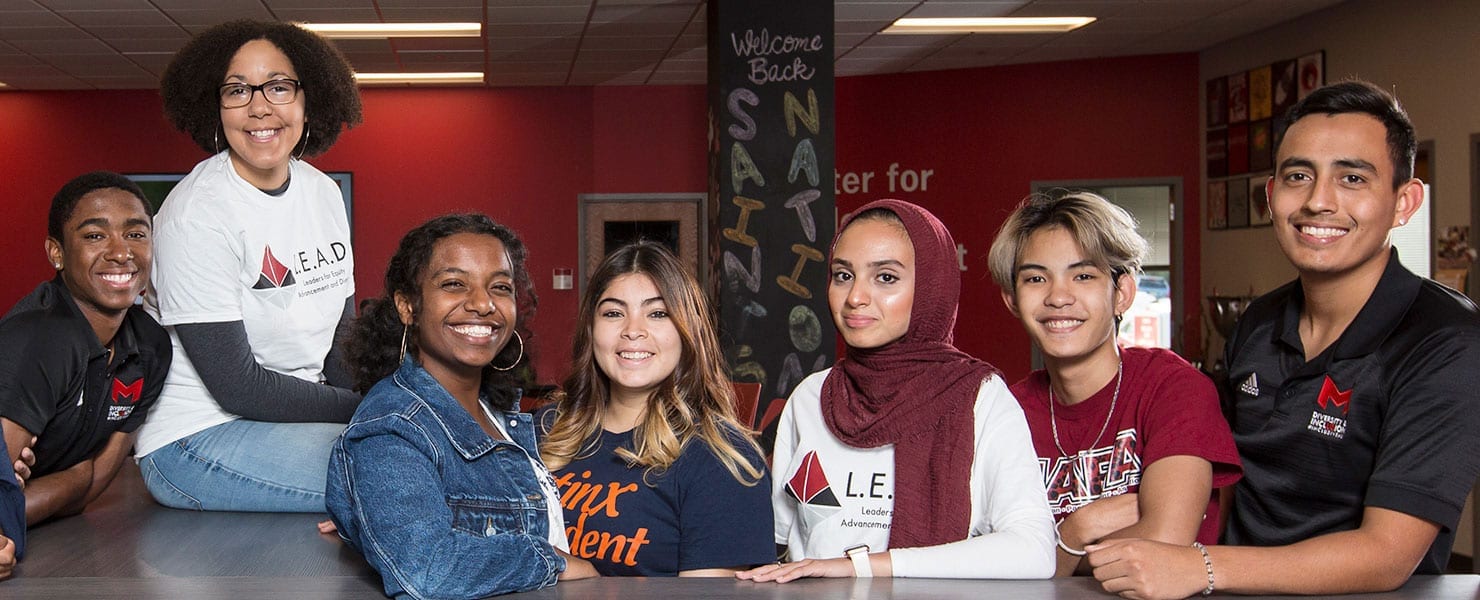 The Office of Diversity and Inclusion works with the Maryville University community to make our campus a welcoming place for everyone. We play an important role in furthering the University's strategic plan regarding diversity and inclusion through recruitment, student support, campus programming, collaborating with other departments, and building community partnerships.

Message from the Assistant Dean
On behalf of the entire staff, it is a pleasure to welcome you to the Office of Diversity and Inclusion. Whether you are a current student, alumni, community partner, parent, or Maryville University employee, we invite you to participate in the numerous opportunities provided through our office.
Our primary mission is to create ways for students to gain relevant experience and understanding of the world around them by first seeking the needs, interests and potential within themselves. This is accomplished through programming, student organizations, and workshops that engage the campus community on a critical and substantial level.
Our staff is passionate about diversity and social justice. Together, we creatively address issues and look for innovative approaches to meet the needs of all of our constituency groups.
If you have any comments or suggestions, please do not hesitate to contact me.
Turan Mullins
Assistant Dean, Office of Diversity and Inclusion
---
Staff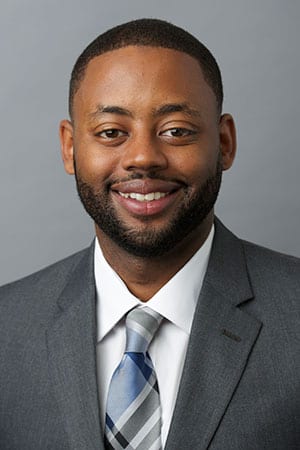 Turan Mullins
Assistant Dean of Students/Director, Office of Diversity and Inclusion
314.529.9434
tmullins@maryville.edu
Mullins leads the University in creating a more inclusive campus by supporting the core value of Diversity and Global Awareness and implementing the Strategic Plan. An established diversity leader both on and off campus, Mullins has served as a Leadership Fellow with the National Association for Campus Activities. He is an alumnus of the St. Louis Business Diversity Initiative leadership program and a 2016 Focus St. Louis Impact Fellow. Mullins also serves on the Board of the Diversity Awareness Partnership of St. Louis and is on the executive committee of Friends of the Boys & Girls Club of Greater St. Louis. He was honored with the 2016 Outstanding Alumni Award from Mathews-Dickey Boys' and Girls' Club.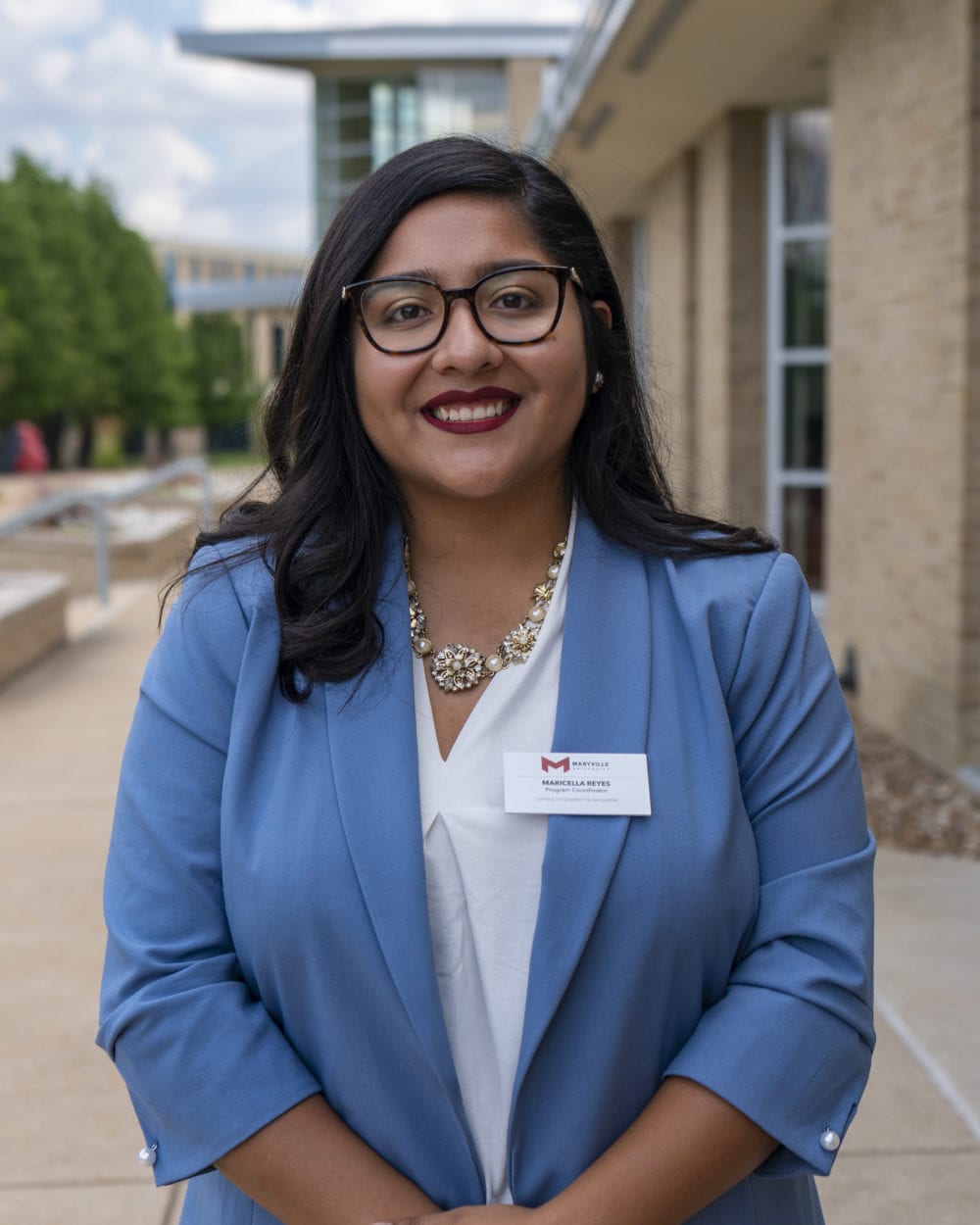 Maricella Reyes
Program Coordinator
314.529.9684
mreyes@maryville.edu
Maricella Reyes is originally from Midland, Michigan, and began her higher education journey at Central Michigan University. She earned her Bachelor of Applied Arts in Recreation and Event Management in 2016, and her Master of Arts in Higher Education Administration in 2018. In her role at Maryville, she serves as the advisor for the Association of Black Collegians, Hawaiian Asian Pacific Islander Association, Inclusion at Maryville, Latinx Student Alliance, Maryville University Gender and Sexuality Alliance student organizations and Leaders for Equity, Advancement and Diversity (L.E.A.D.), a council made up of students who have an executive role in a cultural or social awareness student group on campus. She also supports the University's strategic plan and initiatives focused on diversity and inclusion through educational programming and helping maintain community partnerships with Girls Inc. and the Hispanic Chamber of Commerce of St. Louis. Maricella is very excited to join the Maryville team, and she looks forward to working with the community to advance diversity and unity through education and mentorship.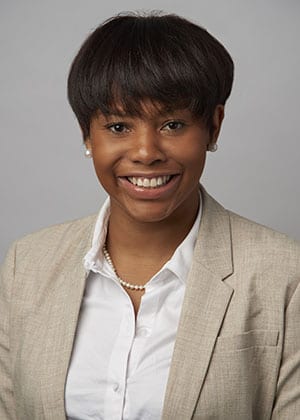 Ashley Storman
Program Coordinator
314.529.9446
astorman1@maryville.edu
Ashley Storman is from Davenport, Iowa, and received her Bachelor of Arts degree in Criminology in 2007, and her Master of Arts in Education with an emphasis in Post-Secondary Education: Student Affairs in 2009 both from the University of Northern Iowa. Ashley's personal mission is to assist with implementing and developing programs and strategies that assist students holistically, while assisting students to excel at the postsecondary level. In her role at Maryville she serves as the Program Coordinator for the Multicultural Scholars Program. Ashley is a member of the Living the Word Church and volunteers for the Kingdom Kids ministry in addition to serving as an Ambassador for Kicks for City, St. Louis shoe drive.
---
Location
Center for Student Engagement / Donius University Center
Email
Social Media
Twitter: @inclusivemu
Instagram: @inclusive_mu
Walk-Ins
Thursday: 11 a.m. to 12 p.m.