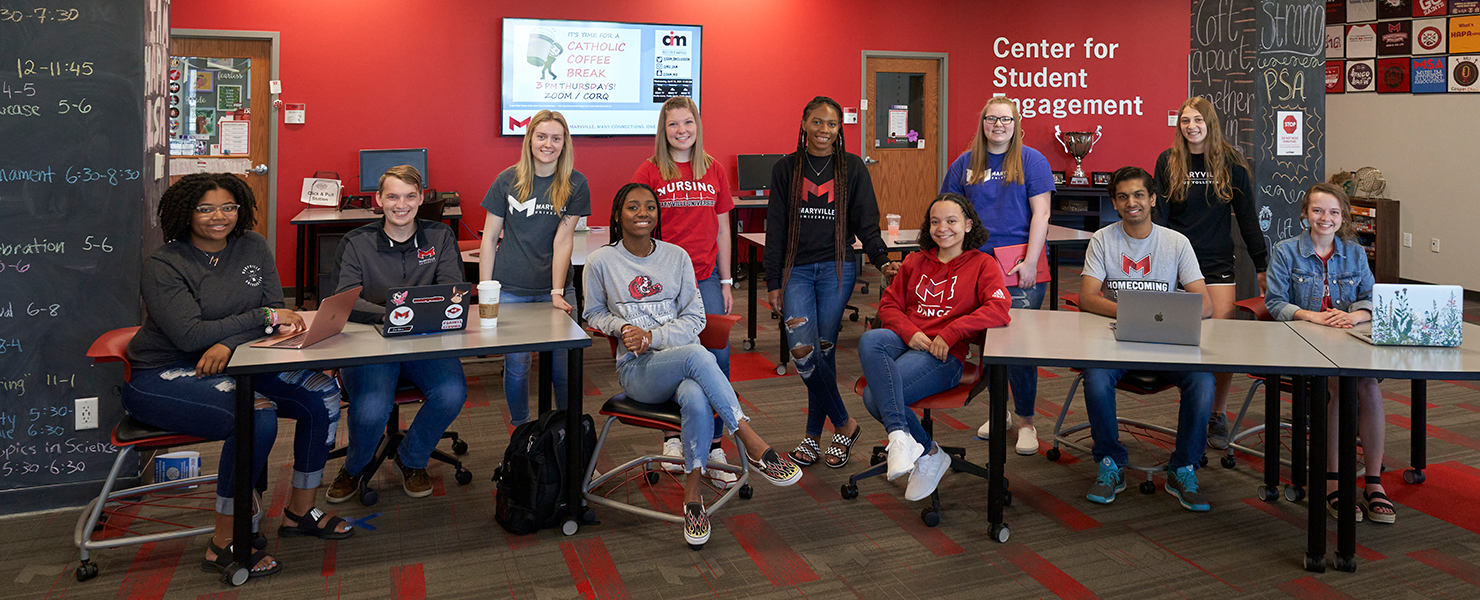 The Office of Diversity and Inclusion works with the Maryville University community to make our campus a welcoming place for everyone. We play an important role in furthering the University's strategic plan regarding diversity and inclusion through recruitment, student support, campus programming, collaborating with other departments, and building community partnerships.

Message from the Office
On behalf of the entire staff, Welcome to the Office of Diversity and Inclusion. Our mission is to create an inclusive campus environment for all students, faculty, and staff. We do this by creating opportunities for students to gain real-life, hands-on developmental experiences, through student organizations, programs, and workshops that focus on cultural engagement, cultural education, cultural development, while continuously developing campus partnerships and the campus environment.
We are passionate about diversity, inclusion, social justice, and the development of individuals. Our goal is to develop critical thinkers and inclusive leaders that are forward-thinking and prepared to work in a diverse world. We invite you to engage and participate in the various opportunities to assist you with having a rich and diverse experience.
The Office of Diversity and Inclusion is in the Donius University Center, in the Center for Student Engagement. Please come by to engage and continue your development as a Saint.
We hope to connect with you!
---
Staff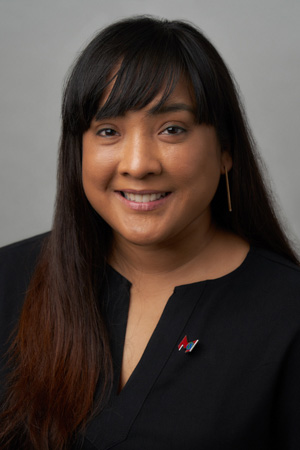 Carmina Arriola (she/her)
Program Coordinator
International Students & Programs
Carmina joined Maryville University in 2018. Prior to becoming a Life Coach, she was an Academic Advisor for Aramco Services Company in Houston, Texas, managing their College Degree Program. Prior to Aramco, she was as an International Student and Scholar Advisor at Missouri University of Science and Technology. Carmina attended the University of Central Missouri earning her undergraduate degree in Graphic Arts Technology-Management and additionally spent a semester studying abroad in Maastricht, the Netherlands.
Carmina's role as Program Coordinator for Diversity and Inclusion is assist F-1 students on immigration matters and to develop programming for Maryville's international student population. She provides advice and guidance to international students and their dependents; ensures compliance with Department of Homeland Security (DHS) reporting requirements; assess program needs and advocates for the interests of international students.
Carmina has a passion for helping others and her objective is to connect all with the wealth of resources offered at Maryville and help you feel comfortable in your environment.
She also serves as staff advisor to several group organizations: International Student Association, GrowMU, and Asian Square.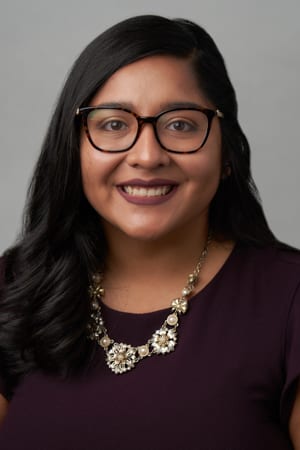 Maricella Reyes (she/her/ella)
Program Coordinator
314.529.9684
mreyes@maryville.edu
Maricella Reyes is originally from Midland, Michigan, and began her higher education journey at Central Michigan University. She earned her Bachelor of Applied Arts in Recreation and Event Management in 2016, and her Master of Arts in Higher Education Administration in 2018.
In her role at Maryville, she serves as the advisor for the offices InclusiveMU Orgs, the Association of Black Collegians, Hawaiian Asian Pacific Islander Association, Inclusion at Maryville, Latinx Student Alliance, and Maryville University Gender & Sexuality Alliance. She oversees the Leaders for Equity, Advancement and Diversity Council (L.E.A.D.), a council made up of 16 cultural, social awareness, and spiritual student organizations on campus. As a committee member of Mocha Tea (women of color retention group) she also advises Latinas Unidas, a community of undergraduate Latinas looking to build connection and empower one another.
Finally, she also supports the University's strategic plan and initiatives focused on diversity and inclusion through educational programming and helping maintain community partnerships with Girls Inc. and the Hispanic Chamber of Commerce of St. Louis. Through these efforts she has created the InclusiveMU Institute, a social justice certification program for all students.


---
Location
Center for Student Engagement / Donius University Center
Email
Social Media
Twitter: @inclusivemu
Instagram: @inclusive_mu