PRE-PHARMACY
PRE-PHARMACY
Play a Critical Part
in Your Community's Wellness.
Play a Critical Part in Your Community's Wellness.
Ever wondered how to become a pharmacist? Maryville University can set you on the right path to provide this essential role in healthcare services. 
The Pre-Pharmacy program at Maryville University serves students from any science major interested in pursuing a career as a pharmacist. Through coursework and mentoring, pre-pharmacy students will build a competitive application for pharmacy programs.
As a pre-pharmacy student, you'll be advised by the Pre-Health Professions advisor and a Pre-Health Professions Advisory Committee, which offers information on colleges and careers, admissions requirements, opportunities to conduct undergraduate research and assistance in identifying job shadowing and volunteer opportunities.
Through a partnership with Maryville University, students have the option of attending pharmacy school at the Lake Erie College of Osteopathic Medicine (LECOM), the largest medical school in the country.
OUR PARTNER PROGRAM MEANS EARLY ACCEPTANCE TO MEDICAL SCHOOL
At Maryville, you can major in biology or biochemistry or choose from other science programs, and then move right into your medical training at our partner program with Lake Erie College Of Osteopathic Medicine (LECOM). You'll meet annually with LECOM staff for advising and workshops that will help prepare you for pharmacy school.

No Additional Interviews
Your seat to a LECOM professional school is reserved, which means you bypass almost 95% of the competition.

No PCAT Required
Our early acceptance program does not require you to take the Pharmacy College Admission Test (PCAT) to get into medical school.

Lower Tuition
You'll pay lower tuition compared with other medical schools.
How Do I Qualify For Early Acceptance to LECOM?
Application to the early acceptance program can occur as early as your senior year in high school and up until the start of your third year of undergraduate school, depending upon the program and track desired. Applicants must be U.S. citizens or legal permanent residents. Learn more >
PROJECT-BASED
LEARNING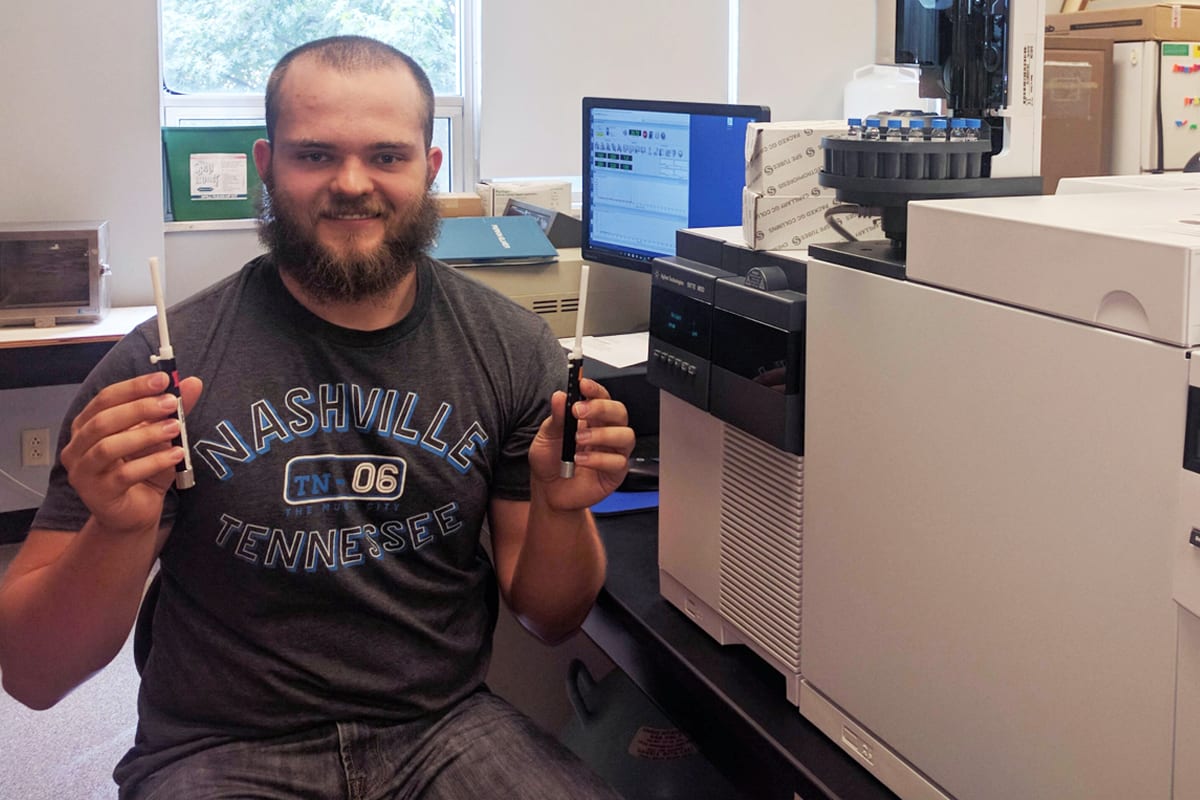 A biochemistry major kept his eyes and mind open, and he was rewarded with an exciting, emergency research opportunity with the Missouri Botanical Garden.
PROFESSIONAL PARTNERSHIPS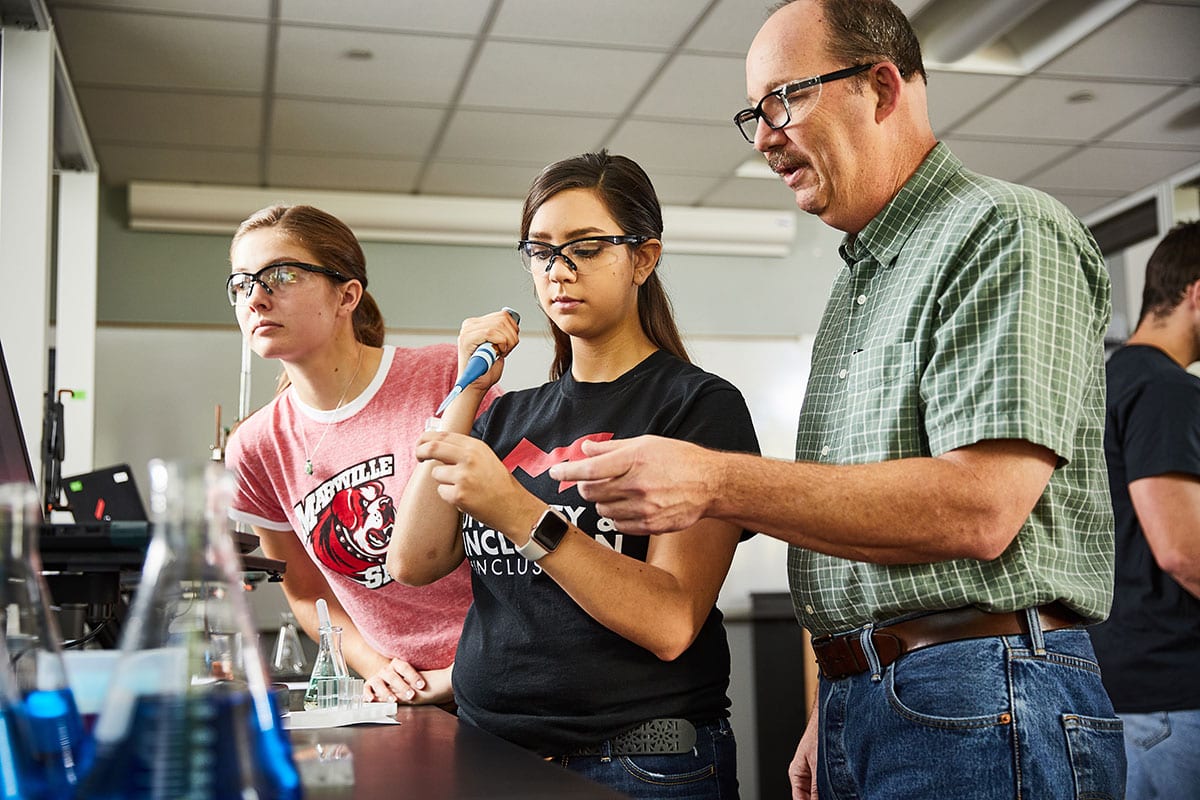 Throughout Maryville's early acceptance partnership with LECOM, you'll be well-prepared for your future medical training. Our science programs collaborate with many leading-edge research companies in the St. Louis region, including:
• Danforth Plant Science Center
• Missouri Botanical Garden
• GlaxoSmithKline
• Mallinckrodt
• Monsanto
• Pfizer
FEATURED
FACULTY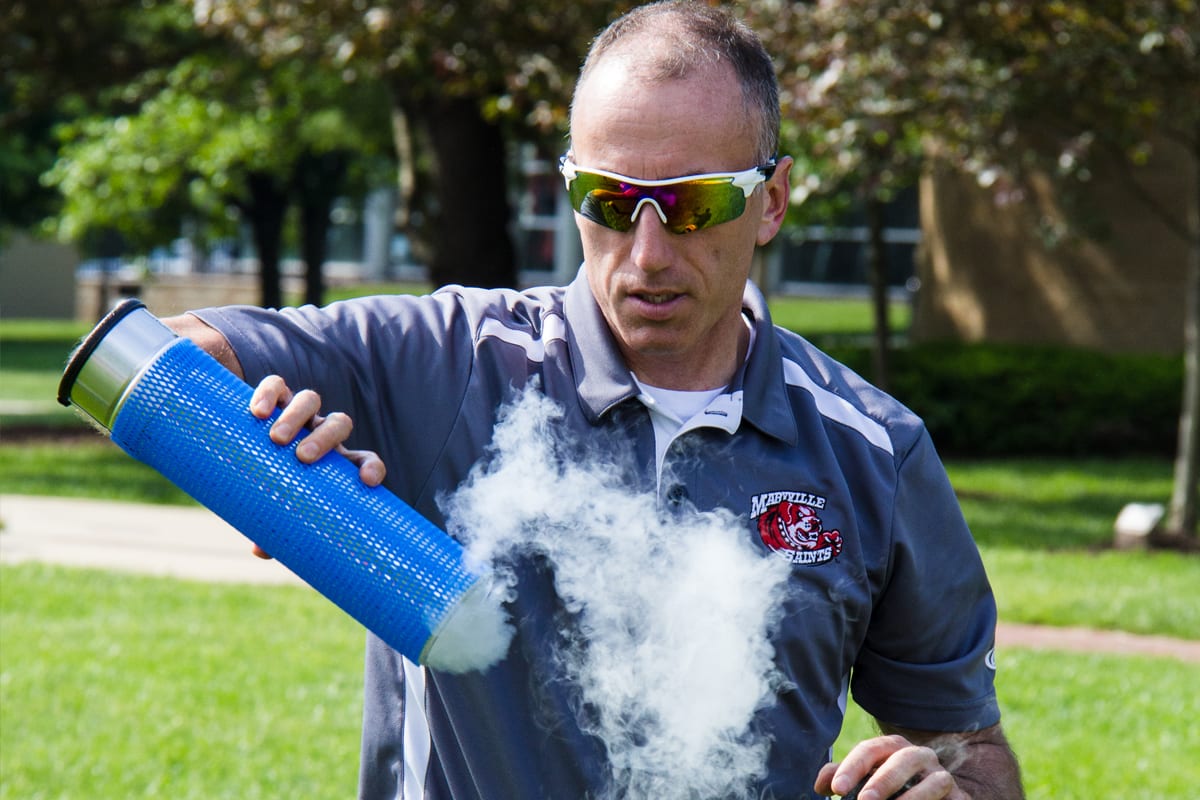 Tom Spudich, PhD, associate professor of chemistry and forensic science, encourages students to be flexible and keep an open mind for research.
THE BIG PICTURE
Becoming a pharmacist is a great way to put your science degree to good use. Pharmacist salaries are comparatively high, and the field offers better work/life balance than many healthcare careers. In the coming years, expect to see high demand for pharmacists in physician offices, outpatient healthcare facilities and home healthcare services.
SALARY
TOP 10%
$161,250 MEDIAN
$126,120
JOB GROWTH
6%
ESTIMATED
through 2026
17,400 NEW JOBS THROUGH 2026
*Data on this page provided by the Bureau of Labor Statistics.
*Data on this page provided by the Bureau of Labor Statistics.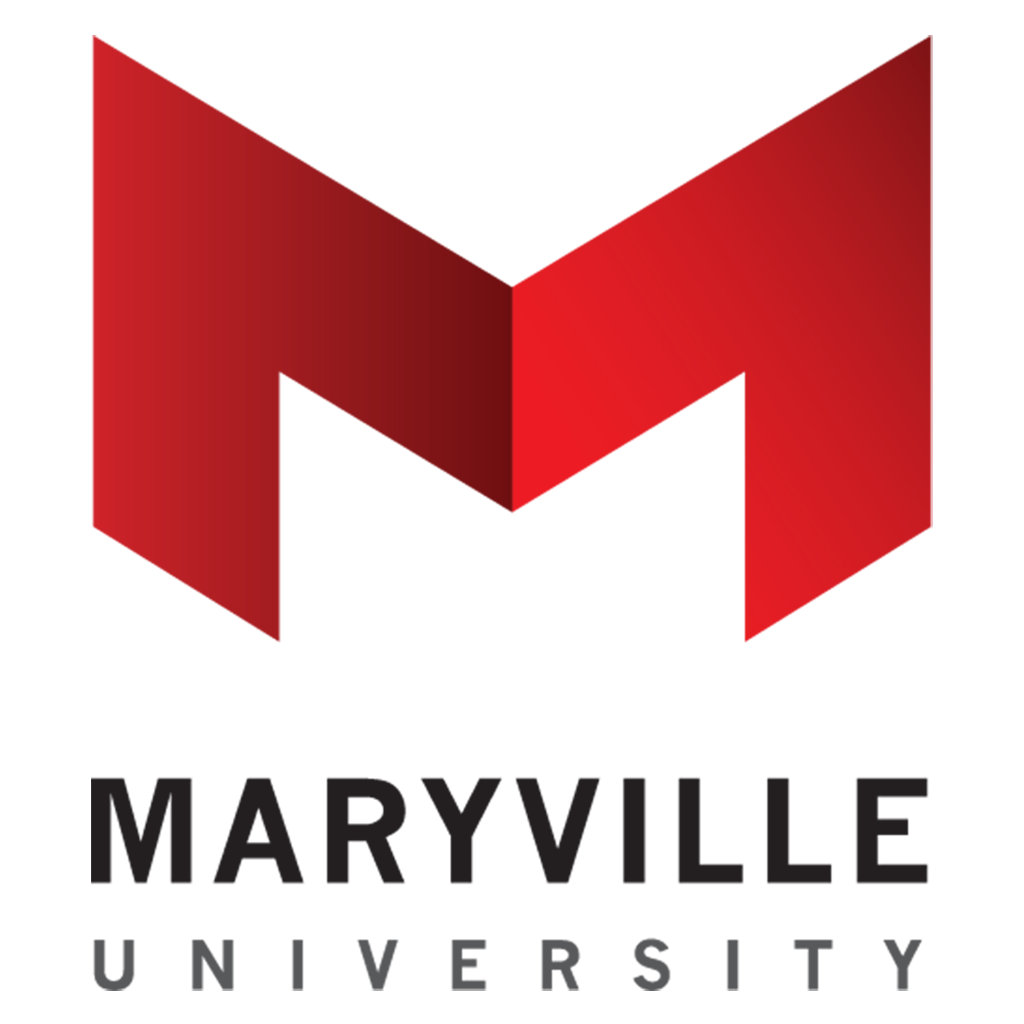 A career as a pharmacist can be lucrative and
Maryville University's Pre-Pharmacy program
greatly prepares students for this growing field.
REQUEST INFORMATION