Staff
Joey Abeles
Joey Abeles is thrilled to lead the wonderful Hillel at Maryville University! Joey is a Los Angeles native and graduate from UCLA, where he studied Psychology and Religion (summa cum laude, Phi Beta Kappa). Joey previously served as an Assistant Director of the Student Alumni Association at UCLA, where he facilitated connections between students and alumni through the "Dinners for 12 Strangers" program. He has also been a Community Service Manager, a campus tour guide, and the university mascot, Joe Bruin.
Building Jewish community has always been a priority for Joey. Joey was an active leader of USY, a Jewish youth group – where he served as chapter president, regional vice president, and international board member – and Camp Ramah in California, which he staffed for four summers. At UCLA, Joey was a founding member of the Jewish Awareness Movement board, where he helped curate events for Jewish holidays, interfaith dialogues, and Jewish learning seminars.
Joey's goals for Maryville Hillel include developing a home-away-from-home for Jewish students and fostering an inclusive, understanding, and informed community among Jewish and non-Jewish students and staff alike. Joey sees religion as a means for making connections, and he wants Hillel to serve as a space for all Maryville community members to have real conversations guided by curiosity.
For more information about Maryville Hillel, please contact Joey at jabeles@maryville.edu or 314-529-9437.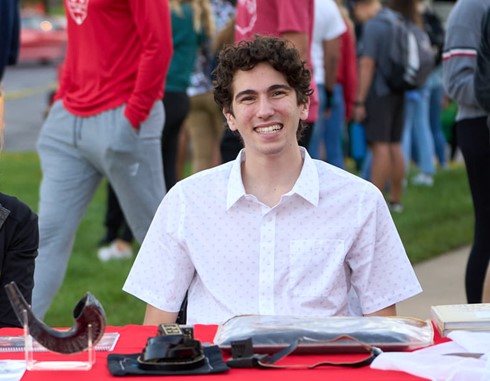 650 Maryville University Drive
St. Louis, MO 63141
314.529.9437