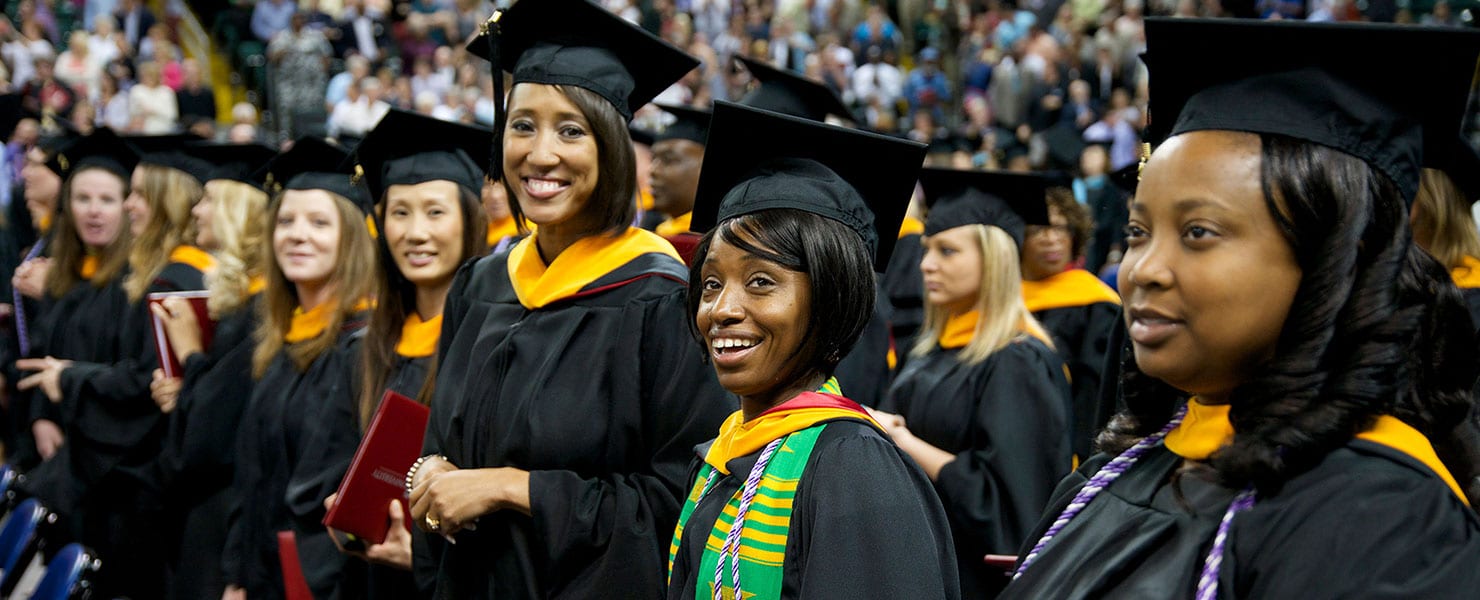 Commencement Announcements
We're excited to celebrate our graduates for the 2022-2023 academic year! Mark your calendars for these special ceremonies.
<!!!!!!!!!!!!!!!!!!!!!!!-------- SPRING CEREMONIES ---------------->
Commencement & Alumni Resources
#MaryvilleGrad23
We will be using Maryville's social media to share graduate photos and videos before, during, and after Virtual Commencement. Please use the hashtag #MaryvilleGrad22 or #MaryvilleGrad23 and tag us on Twitter and Instagram at @MaryvilleU. We'll repost your best photos and videos – we want to see you in your regalia! You may also Snap your grad pics to the 'GetInvolvedMU' Snapchat account, and we'll add the best ones to our story.