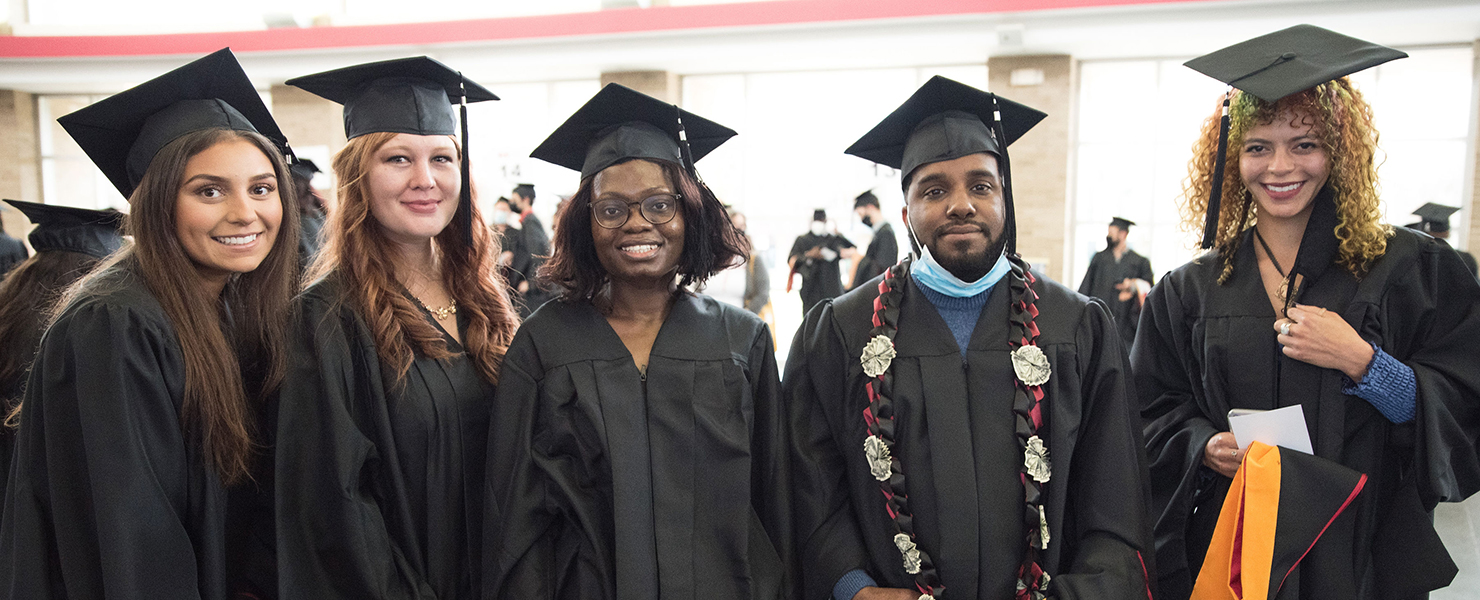 Commencement Announcements
We're excited to celebrate our graduates IN PERSON for the 2021-2022 academic year! Mark your calendars for these special ceremonies.
Spring 2022 ceremonies will be on campus as well as at the Family Arena in St. Charles.
IMPORTANT INFORMATION FOR MARYVILLE GRADUATES
<!!!!!!!!!!!!!!!!!!!!!!!-------- SPRING 2022 ---------------->
Commencement & Alumni Resources
#MaryvilleGrad
We will be using Maryville's social media to share graduate photos and videos before, during, and after Virtual Commencement. Please use the hashtag #MaryvilleGrad21 or #MaryvilleGrad22 and tag us on Twitter and Instagram at @MaryvilleU. We'll repost your best photos and videos – we want to see you in your regalia! You may also Snap your grad pics to the 'GetInvolvedMU' Snapchat account, and we'll add the best ones to our story.