BACHELOR'S IN
COMMUNICATION
BACHELOR'S IN
COMMUNICATION
Learn to Thrive
in Today's Media Environment.
Learn to Thrive in Today's Media Environment.
Everyone, from corporate executives to grade school children, uses today's communication tools. Learn how to master them.
Maryville University's Bachelor of Arts in Communication prepares you to interact in today's media and communication environments.
You can choose from two areas of emphasis: emerging media strategy and social media and strategic communication.
Included in the program of study is an internship requirement, which allows you to apply your knowledge to real-world situations while working for a corporation, not-for-profit, medical, or academic institution.
STUDENTS DISCUSS COMMUNICATIONS
2 AREAS TO CHOOSE FROM
The two concentrations of the Maryville Communication program – emerging media strategy & social media and strategic communication – reflect the major areas of today's media and communication environment.

Emerging Media Strategy & Social Media
Consists of digital writing, social media campaigns, web design, and crisis management.

Strategic Communication
Consists of public relations, advertising, and marketing communication studies.
PROJECT-BASED LEARNING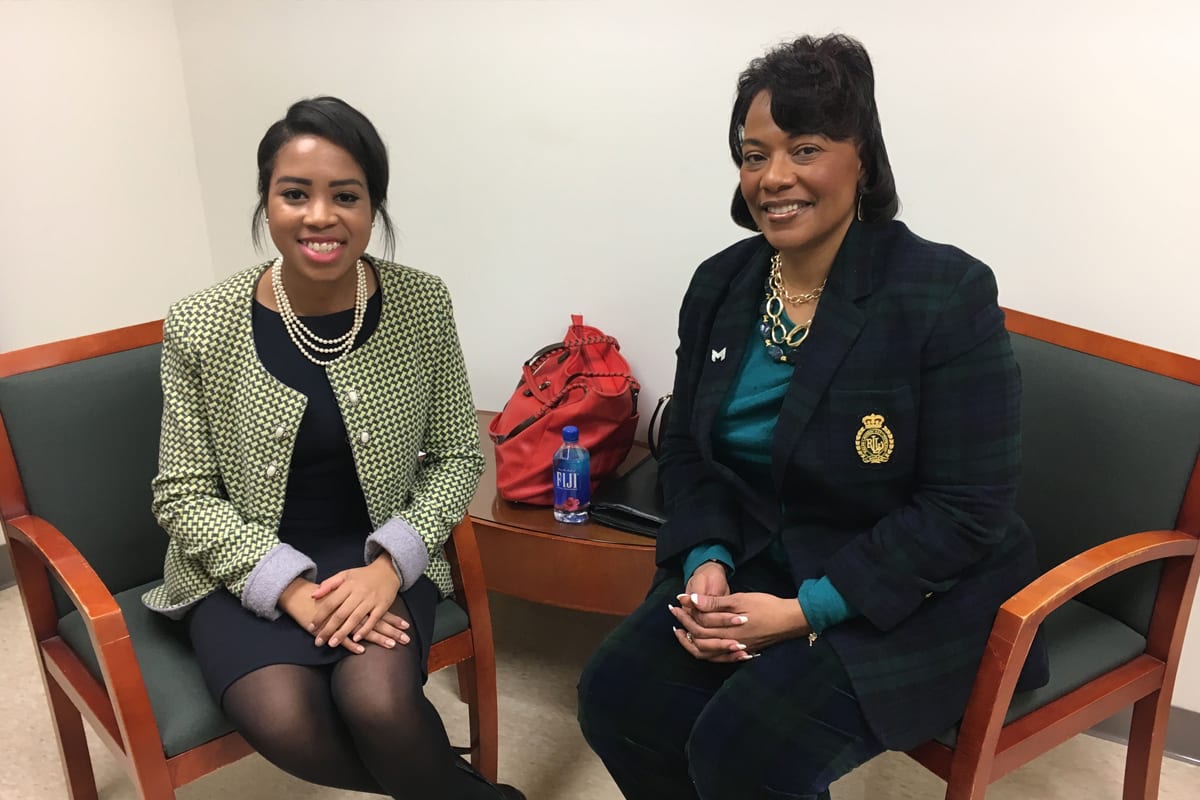 As part of her communication degree, Jordan Coker was assigned to cover Bernice King, the daughter of Martin Luther King Jr., for Pawprint, Maryville's student newspaper. As a reporter, she was invited to interview King following her presentation on campus.
PROFESSIONAL PARTNERSHIPS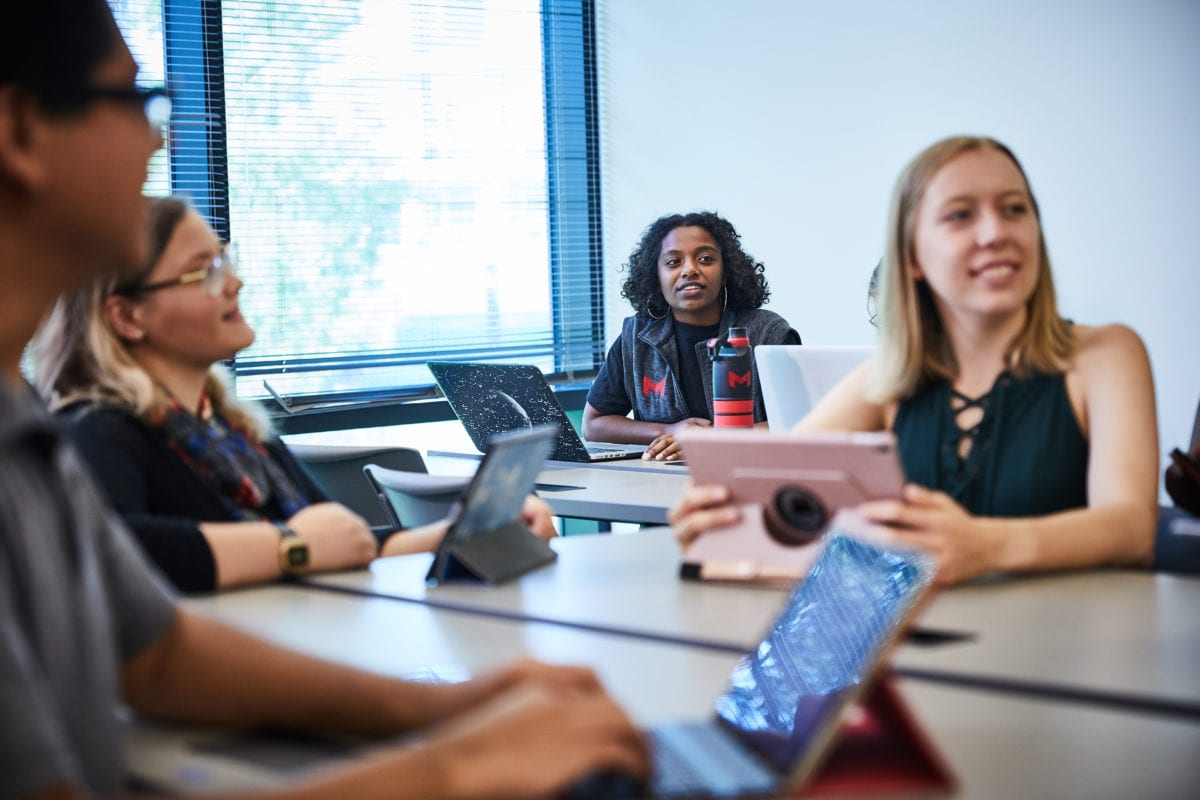 St. Louis is a vibrant hub of corporate and nonprofit organizations with abundant opportunities for internships with first-class companies including art, medical, academic institutions and non-profit organizations. Maryville students with a bachelor's degree in communications have partnered or interned with:
• Energizer Holdings, Inc.
• Town & Style Magazine
• Nestle Purina
• Ronald McDonald House
• St. Louis Cardinals
• St. Louis Blues
FEATURED
FACULTY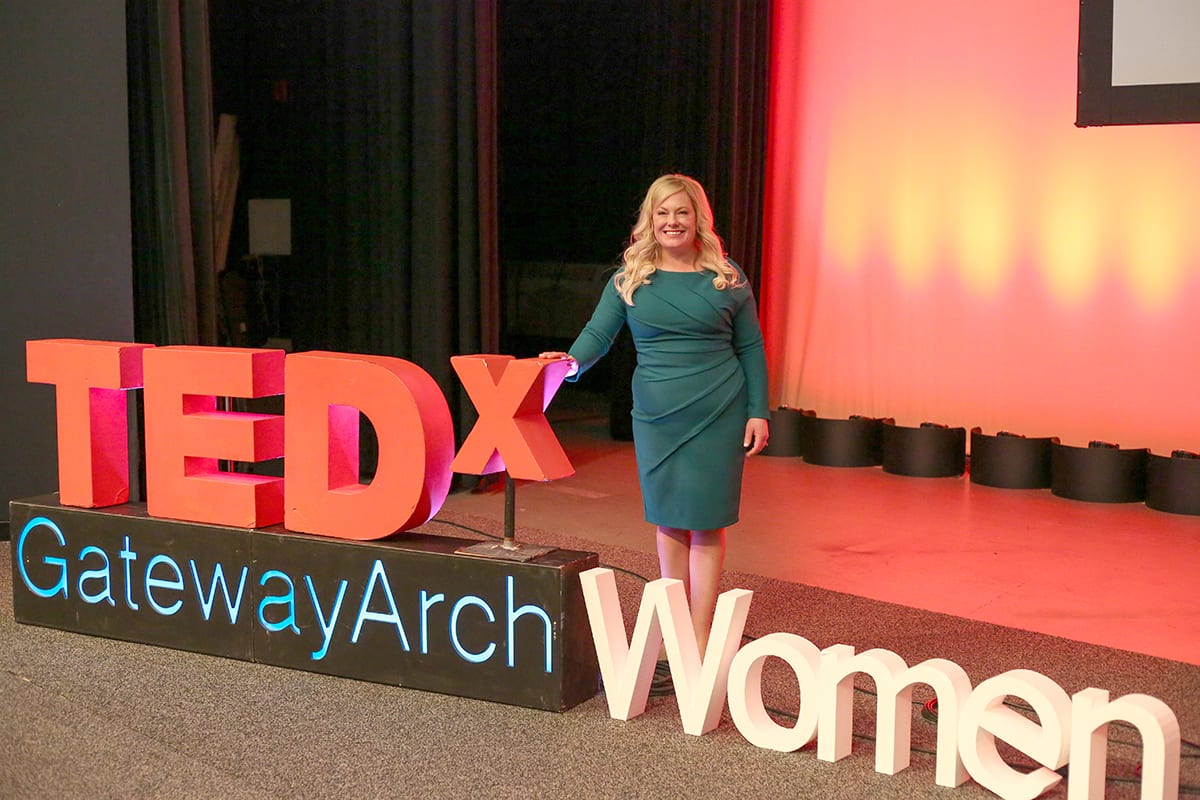 Leilani Carver-Madalon, PhD, associate professor of communication, inspires female leaders to achieve a more equitable workplace. She recently furthered her cause by becoming one of the main speakers during the TEDx Gateway Arch Bold & Brilliant Women event where she delivered her message in front of more than 1,000 attendees.
STUDENTS DISCUSS COMMUNICATIONS
ONLINE COMMUNICATION PROGRAM
THE BIG PICTURE
With the rise of social media and the rapid changes in how we consume content, communications professionals are in increasing demand, with new roles being created every day. A communication degree can prepare you for both traditional careers and new, exciting opportunities in this field.
SALARY
TOP 10%
$112,260 MEDIAN
$59,300
JOB GROWTH
9%
ESTIMATED
through 2026
22,900 NEW JOBS THROUGH 2026
LARGEST EMPLOYERS
in this field:
*Data on this page provided by the Bureau of Labor Statistics.
*Data on this page provided by the Bureau of Labor Statistics.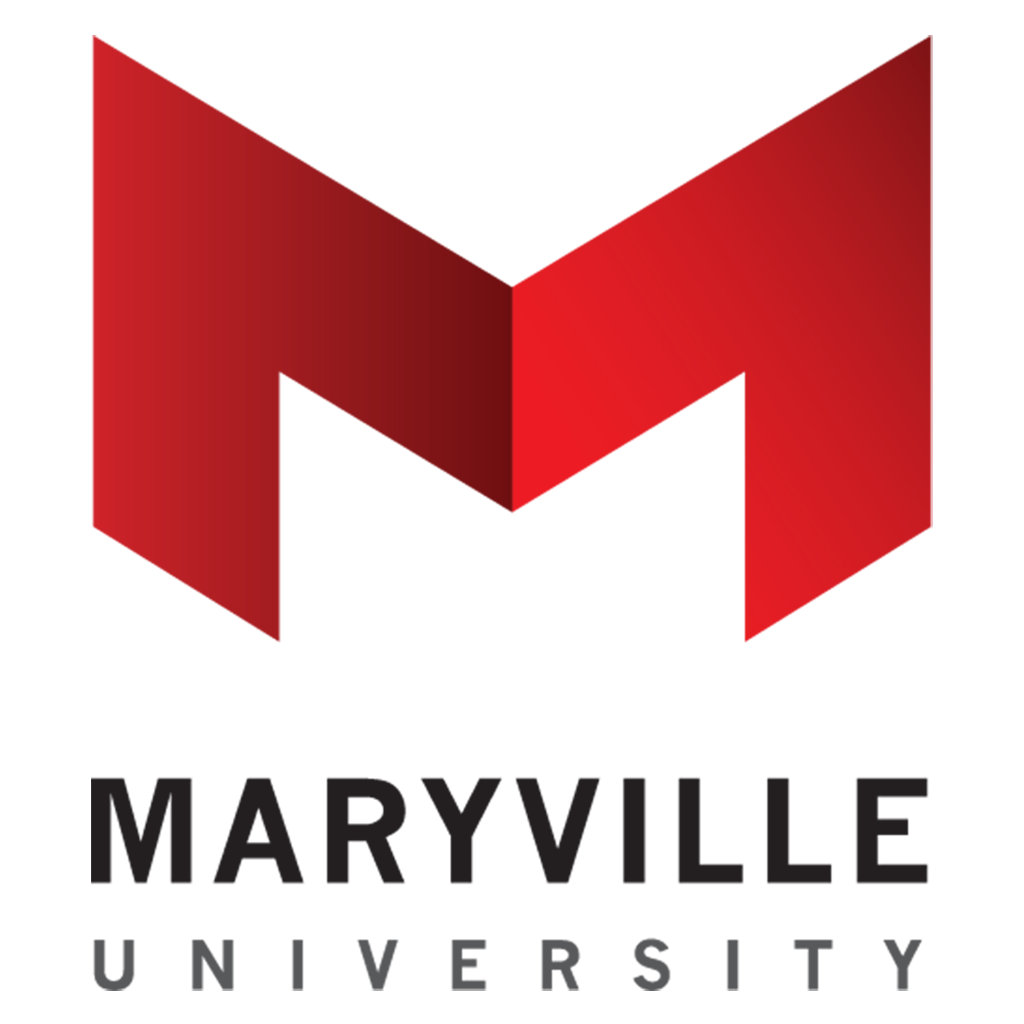 If you want a career that is fun, challenging, and full of opportunity, join the Communication degree program at Maryville University today!