BACHELOR'S IN FORENSIC SCIENCE
BACHELOR'S IN
FORENSIC SCIENCE
Using Science to
Help Serve Justice.
Using Science to Help Serve Justice.
More than any other time in history, science can be used to catch criminals, clear the innocent, and ensure that justice is served. Maryville University's program in forensic science trains students to play a critical role in the criminal justice system.
The forensic science program combines a strong background in the physical sciences with the real-life aspects of forensic science. Maryville's small class sizes and laboratory sessions ensure that students get hands-on experience with procedures and instruments, allowing them to examine actual forensics cases first-hand.
PROJECT-BASED LEARNING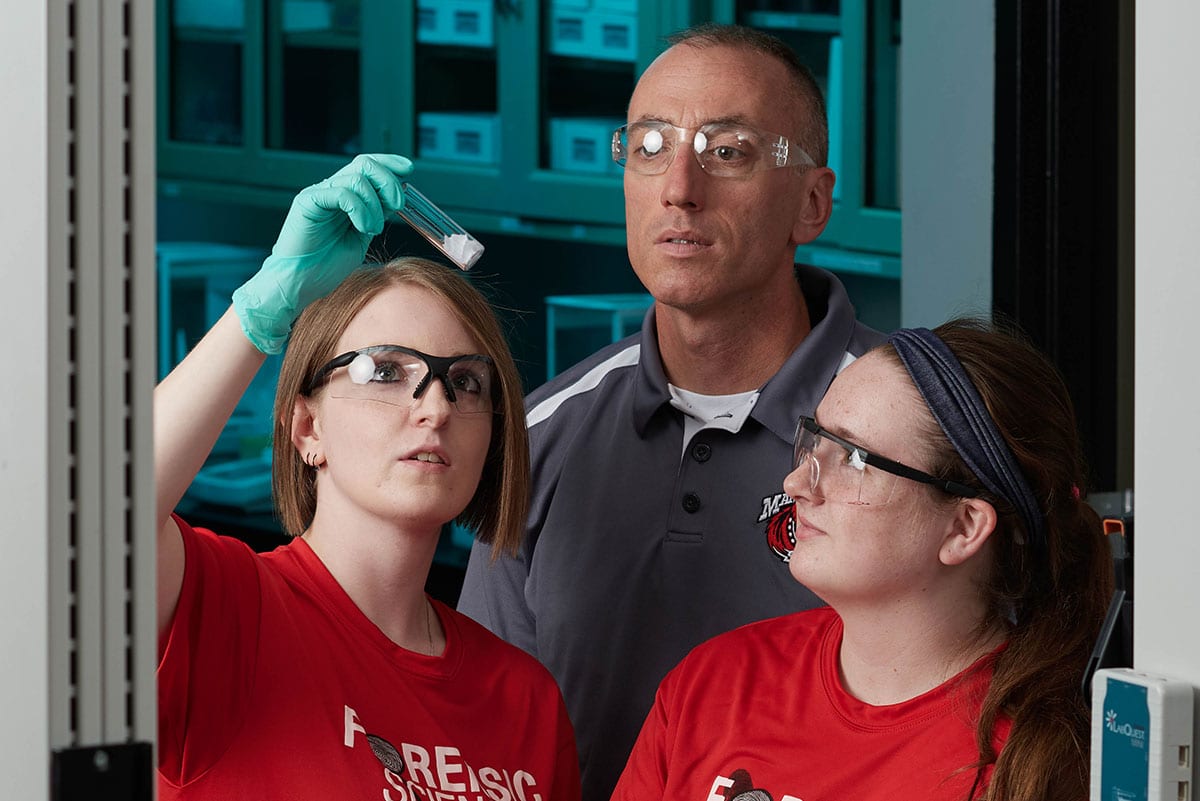 Maryville's Forensic Science degree program offers hands-on, on-site projects as an important part of the learning experience. Lab work is completed in exciting professional environments, such as the Library of Congress.
PROFESSIONAL OPPORTUNITIES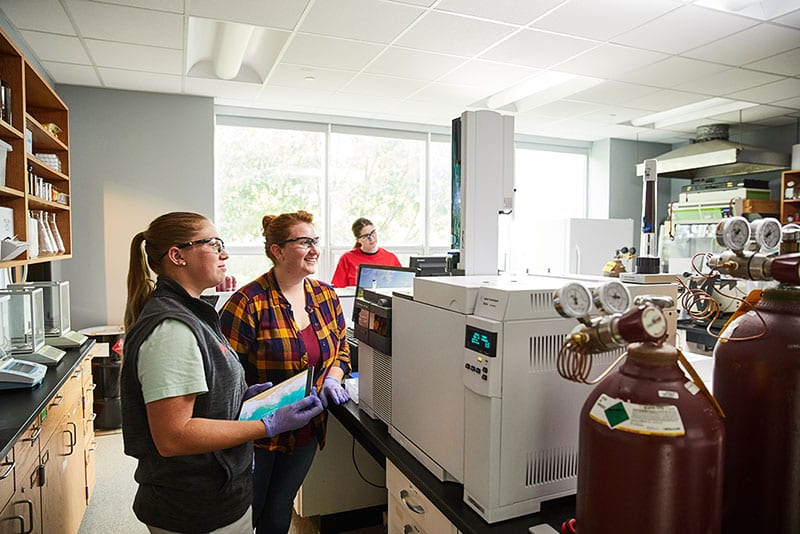 Forensic science major students are prepared for jobs in either biology or chemistry, and they work in forensic science or analytical labs. Recently, students interned and worked at these organizations:
• St. Charles County Crime Lab
• American Bottoms Regional Wastewater Treatment Facility
FEATURED
FACULTY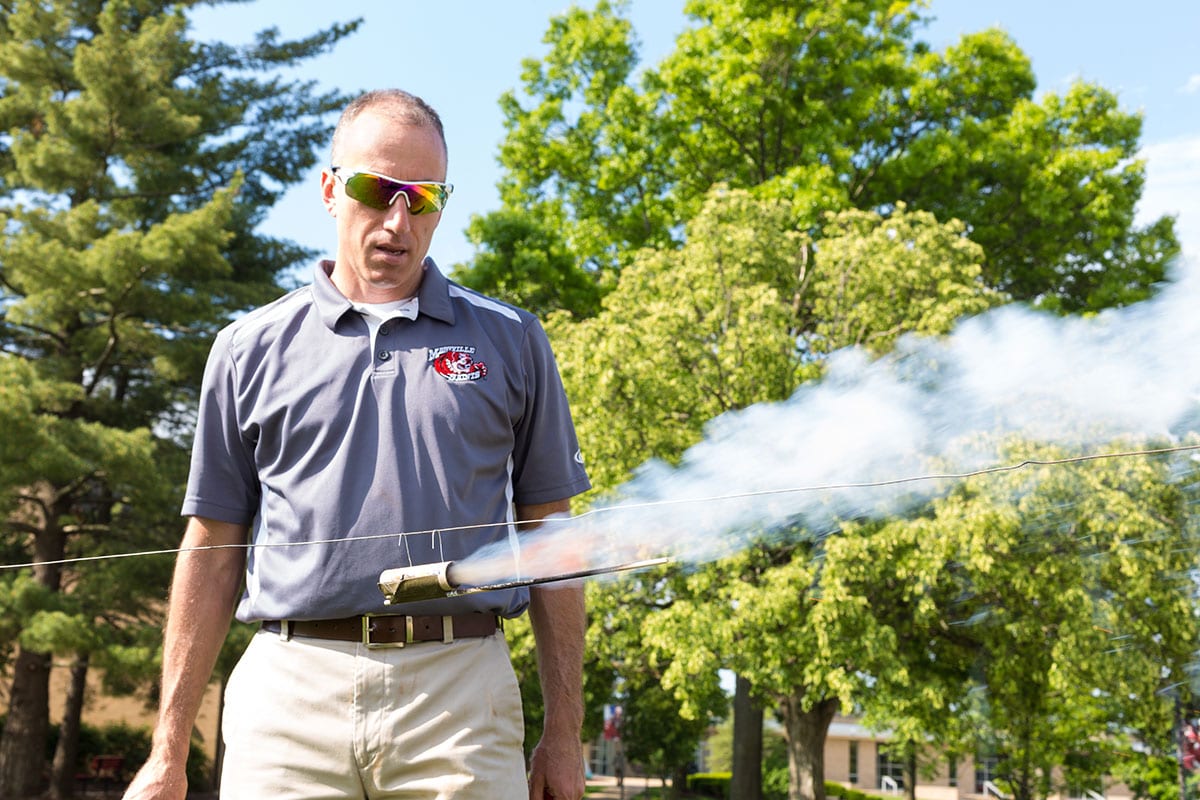 Tom Spudich, PhD, associate professor of the chemistry and forensic science programs, encourages students to be flexible in their approach to learning and keep an open mind for research.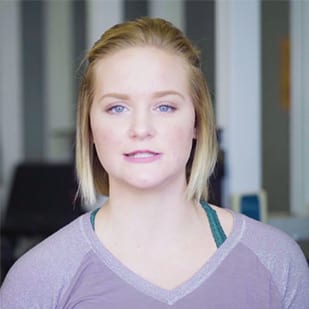 "When you come to Maryville for forensic science you can expect to be welcomed into a close-knit group of budding scientists who are following similar goals but are so different at the same time."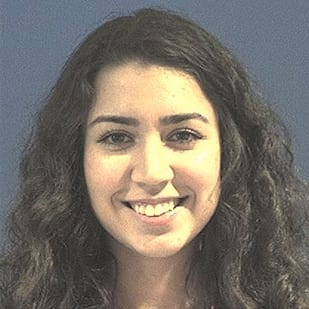 "The faculty are amazing. They're very helpful and provide us with many opportunities related to the field for us to partake in."
THE BIG PICTURE
Although on track to grow faster than most other fields, careers in forensic science are expected to increase by only 2,600 new jobs in the next decade, according to the U.S. Bureau of Labor Statistics. Competition for these jobs will be fierce, with the edge going to those who have completed a specialized program in forensic science.
SALARY
TOP 10%
$97,200 MEDIAN
$58,230
JOB GROWTH
17%
ESTIMATED
through 2026
2,600 NEW JOBS THROUGH 2026
LARGEST EMPLOYERS
in this field:
*Data on this page provided by the Bureau of Labor Statistics.
*Data on this page provided by the Bureau of Labor Statistics.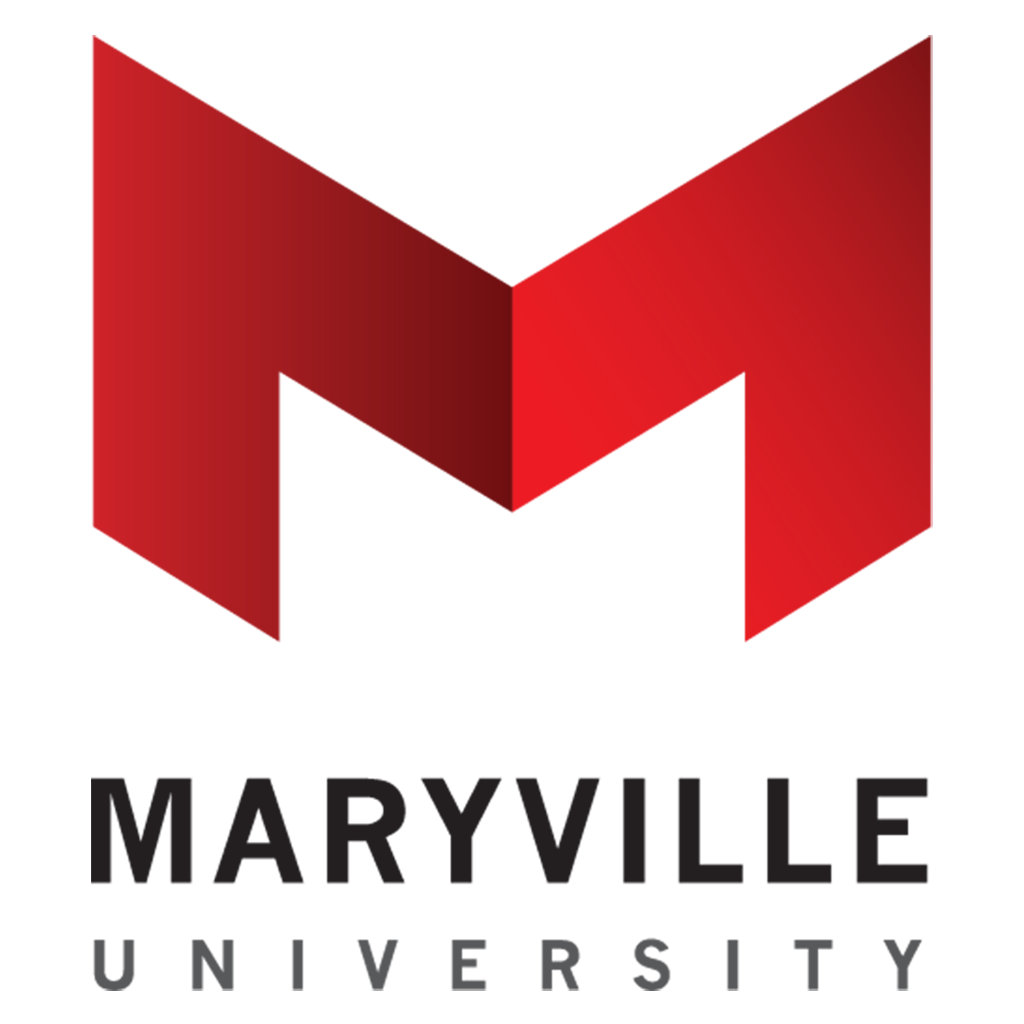 Make a difference in law enforcement with a bachelor's degree in
forensic science
.
REQUEST INFORMATION