History was made in the nation's capital as two Maryville University students and a professor took experiential learning on the road to the Library of Congress.
Forensic science majors, Katie Agosta and Kelsey Vancil, demonstrated forensic science skills to lab managers of the world's largest library and, thus, became the first students from a higher education institution to work in that laboratory.
"It was incredible to not only be doing research in an actual laboratory, but a laboratory at the Library of Congress in Washington D.C.," says Vancil, who will graduate in May 2018. "To see what they do every day and to be working on a project of our own there was really a once-in-a-lifetime opportunity that we were very thankful to have."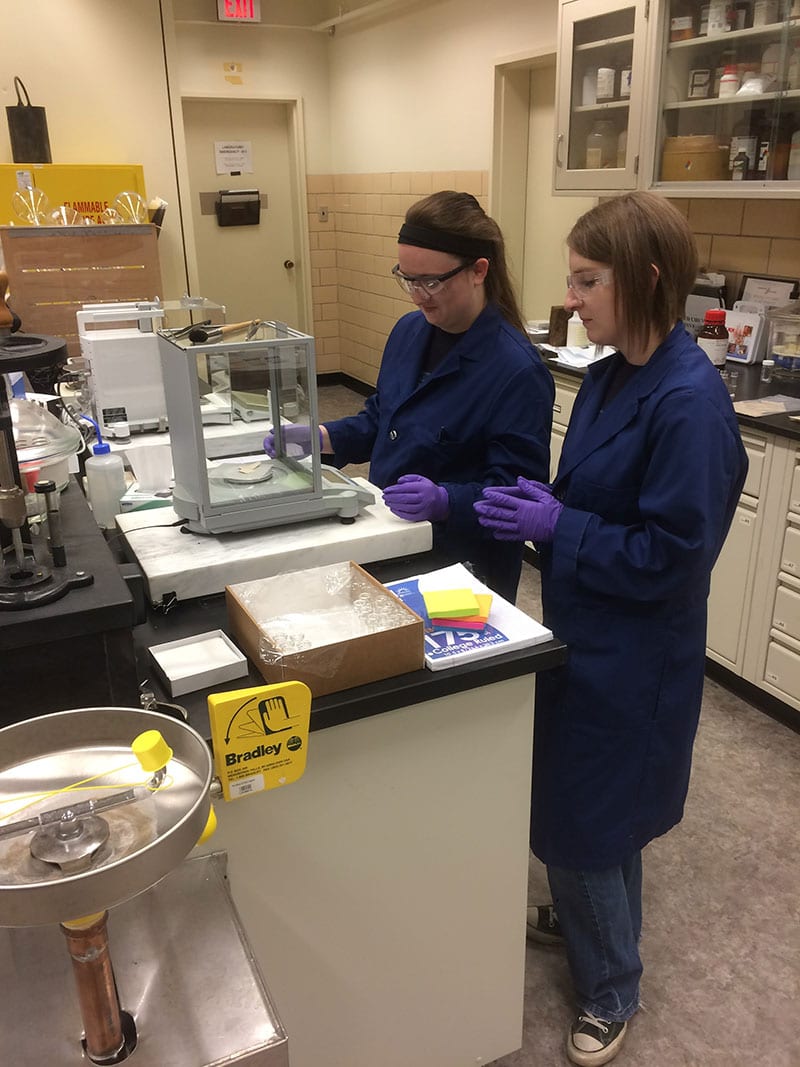 The primary mission of the Library of Congress, which houses more than 164 million volumes, is to serve research requests for the U.S. Congress.
Tom Spudich, PhD, coordinator of the forensic science program at Maryville, says Agosta and Vancil were invited to share their knowledge by the Library of Congress after representatives saw a presentation given by the students during the 2017 PITTCON conference. PITTCON is a national conference for laboratory science, featuring new technology and scientific research.
Spudich says offering hands-on, on-site projects is an important part of the classroom curriculum because of the new opportunities it provides for the students.
"They were able to see how they needed to adapt to the new environment, although the end result was the same," says Spudich. "It just took a little more time and did prepare them for a 'real-life' situation. Plus, they have developed connections for lab positions in the future."
Agosta and Vancil showcased a method to determine the various metals in distinct types of paper that could be used as a tool in forensic identification.
"There are trace amounts of metal in paper and through analyzing different samples, we hope to be able to differentiate paper types based on the amounts of different trace metals that they contain," says Agosta, who was a second-year forensic science major. "This would be beneficial for forensic science because it would create a way to tie back a piece of evidence to paper found in a suspect's home."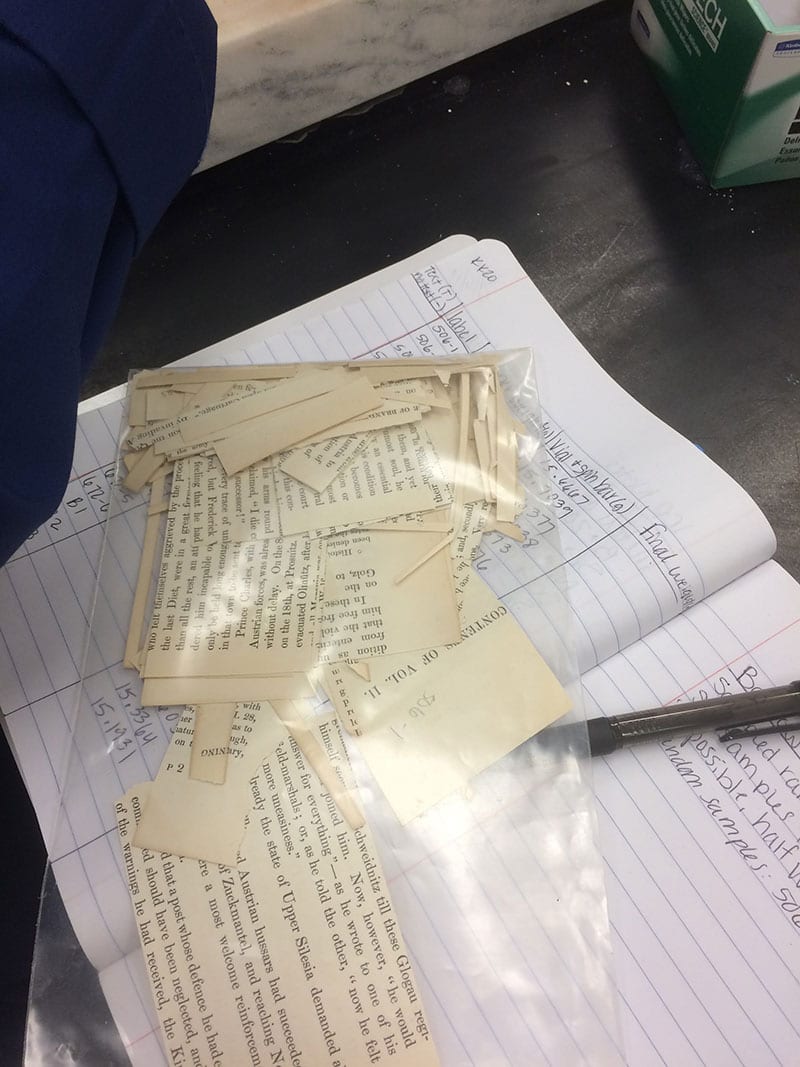 This type of analysis may also help determine if money is counterfeit or identify the source of the paper used during a crime, such as a ransom note, which is of interest to Vancil.
"I decided to study forensic science because I have always been interested in the science behind solving crimes," says Vancil. "I want to be able to help law enforcement agencies solve their cases by analyzing the evidence that they collect from the scenes for DNA and other information."
Agosta, on the other hand, wanted to enhance her criminal justice degree with forensic science skills and techniques.
"I joined Forensic Science because I was looking for a career that would utilize my already obtained Bachelor's degree in Criminology and Criminal Justice," says Agosta. "I loved watching forensic shows and after my plans fell through after receiving my first Bachelor's degree, I was told of the forensic program at Maryville University."
The two were able to put their skills to work when Library of Congress lab managers asked the Maryville students to examine paper samples from the Barrow Book Collection, comprised of 1,000 books dated 1507 to 1899. The library wanted to know the metal content in the collection.
Agosta and Vancil weighed the paper samples and then digested them in nitric acid and 30 percent hydrogen peroxide. The solutions were then weighed and analyzed using inductively coupled plasma atomic emission spectroscopy(ICP-OES), which detects the amount of metals in paper.
"The best part about this project was the experience of conducting research in the laboratory of the Library of Congress, and experiencing what daily work life is like for the scientists in the lab," says Vancil. "We learned how to use a newer inductively coupled plasma-optical emission spectrometer and other pieces of equipment we did not use at Maryville. We also got to see some of the high end, expensive instrumentation being used to analyze documents in the library that are rare or of high value."
"I enjoy these types of on-site projects as you get to experience what it would be like if you got the job you are looking for right now," says Agosta. "You learn to be more adaptable with these types of projects, as well. Equipment and instrumentation may not be the same and the way things work might be different, so you become a more knowledgeable and well-rounded person through that learning experience."