Learn Creative Skills
for the Entertainment Industry.
Learn Creative Skills for the Entertainment Industry.
Game Design is about more than games: The program provides a solid foundation in design, technology, user experience and critical thinking.
Maryville University's Game Design Concentration is part of the new degree program in Interactive Design BFA, which gives you the programming and design skills to make it in the graphic- and interactive-design marketplace. Along with this marketable skill set, you will develop your critical thinking and creative problem-solving skills, learn about game design theory and history, and get up-to-speed on emerging technologies. Courses include design, motion graphics and development, electives in 3-D modeling, user experience, and more.
STUDENT DISCUSSES GAME DESIGN
PROJECT-BASED LEARNING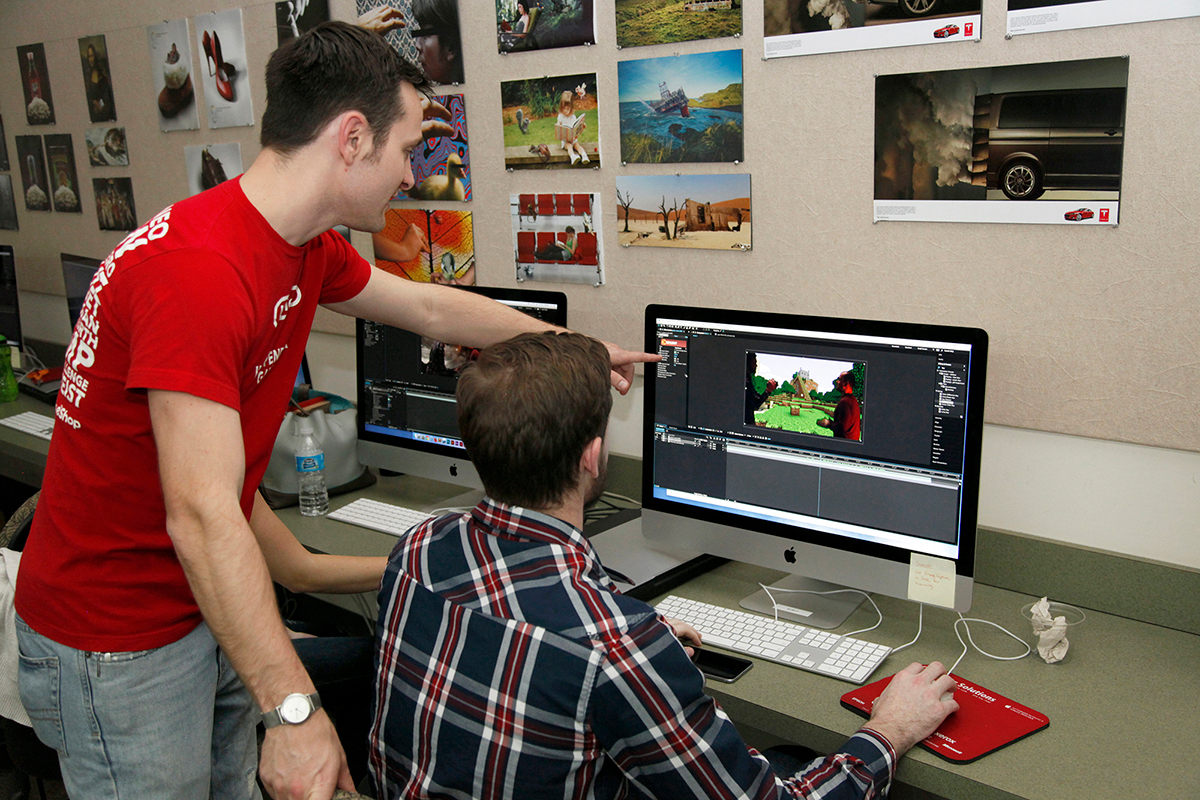 After just a year into the Game Design program at Maryville University, Michael Treis was offered an internship with Graphite Lab, a game development company. "It was a good learning experience. Afterward, I felt much more prepared, confident and focused."
PROFESSIONAL
PARTNERSHIPS
Maryville Game Design students recently had an opportunity to work on a real-world experience through internships and apprenticeships with Graphite Lab. They worked on the game Roller Coaster Tycoon Story. Students have also worked on properties managed by:
• Hasbro
• Cartoon Network
• Atari
• Rockstar Games
• Build-A-Bear
FEATURED
FACULTY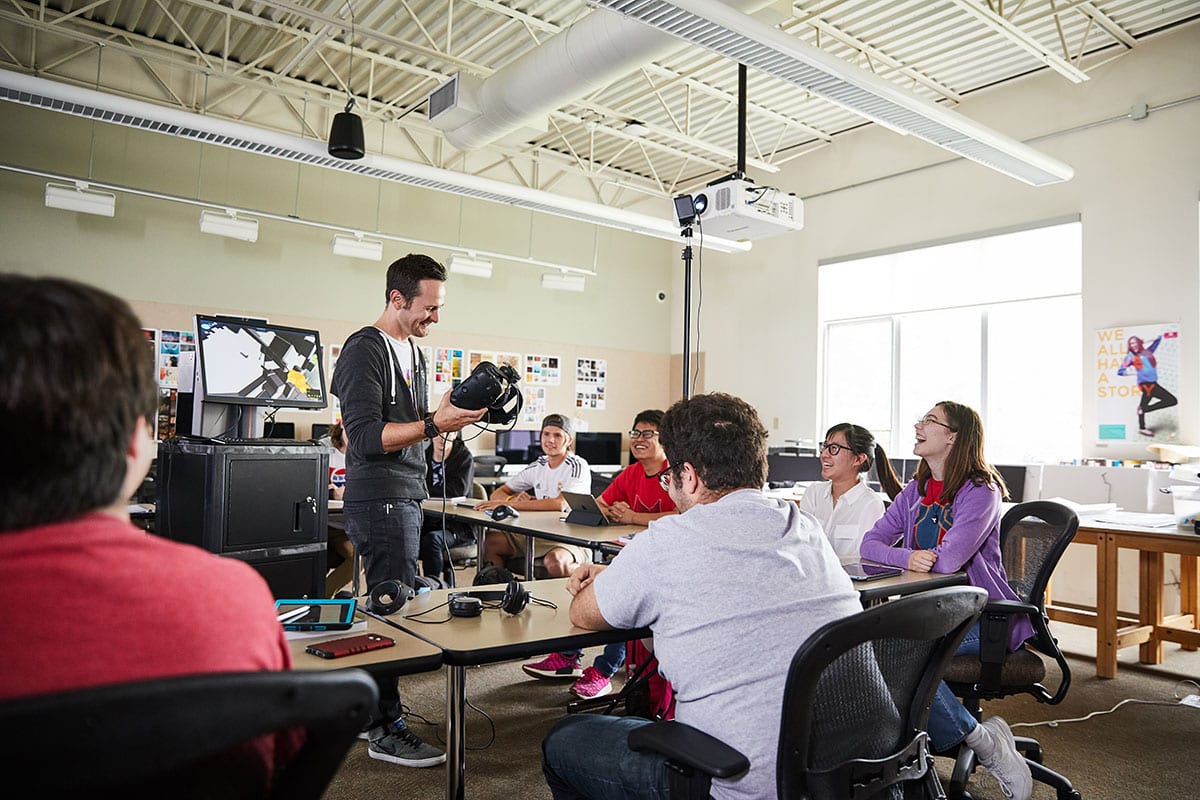 Matt Raithel, Professor of Practice of Game Design, is also the owner of St. Louis-based Graphite Lab, which creates video games for top brands like Hasbro, Cartoon Network and Atari. His name is in the credits for more than 70 games.
STUDENT DISCUSSES GAME DESIGN
THE BIG PICTURE
The video game industry has exploded in the last decade, with an estimated $23.5 billion worth of games played each year. To acquire a video game designer degree, attending a game design school or a video game design college can start your career. Game design and development jobs require serious skills and Maryville can help you acquire the expertise and competence required for designing games. Become a highly qualified graduate to compete for the best jobs in a competitive market.
SALARY
TOP 10%
$124,310 MEDIAN
$77,860
JOB GROWTH
7%
ESTIMATED
through 2026
6,200 NEW JOBS THROUGH 2026
LARGEST EMPLOYERS
in this field:
6
%
COMPUTER SYSTEMS DESIGN
*Data on this page provided by the Bureau of Labor Statistics.
*Data on this page provided by the Bureau of Labor Statistics.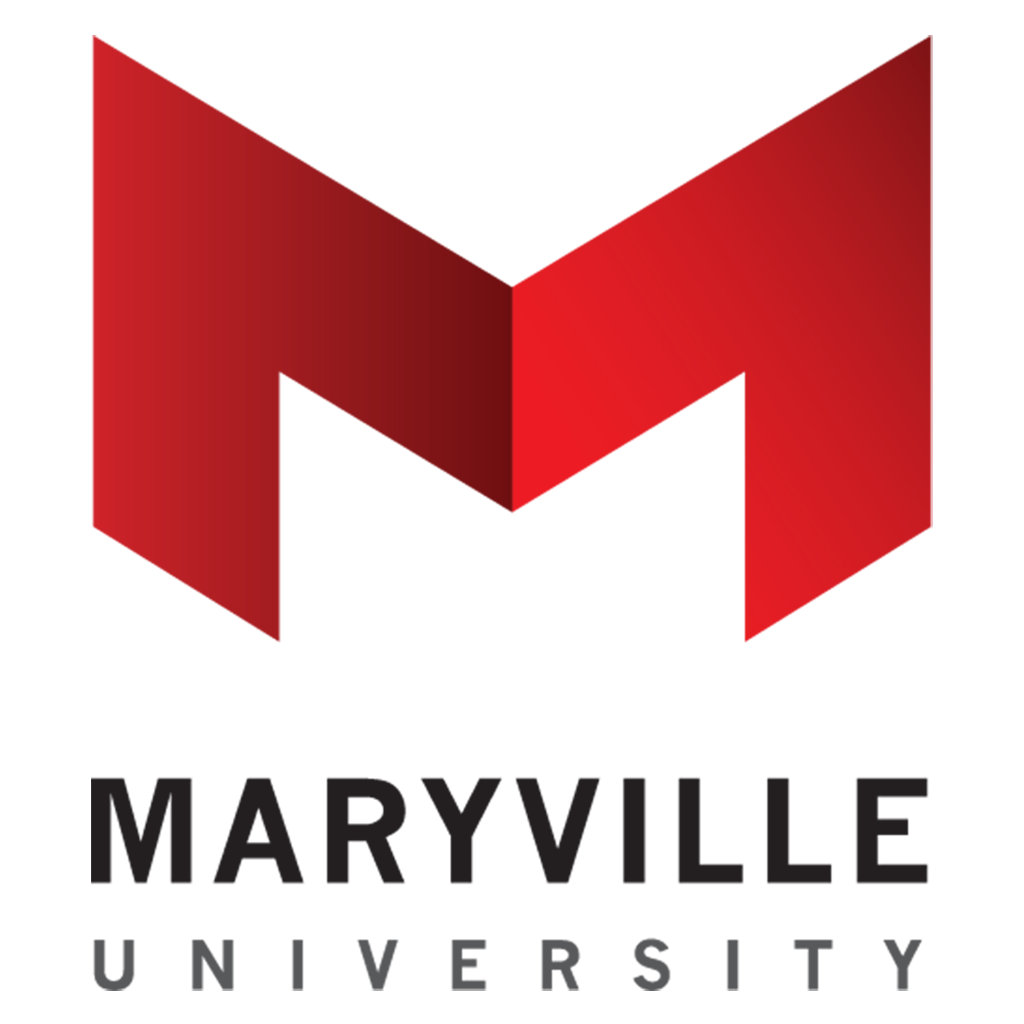 Your love of games translates into a diverse and in-demand skill set, and Maryville's bachelor's degree in Interactive Design with a Game Design Concentration can give you the edge you'll need in this competitive industry.