Are You an Inspired Visionary?
Bring your drive and expertise to Maryville University's John E. Simon School of Business
Maryville University seeks an accomplished, collaborative and innovative leader to be the next dean of the John E. Simon School of Business. The successful candidate will be an experienced, dynamic, and resourceful administrator with demonstrated strong management skills, who can direct the School on matters of strategic direction, academic policy, enrollment management, and resource planning. In partnership with the vice president for academic affairs and dean colleagues, our new dean will advance the four pillars of Maryville's strategic plan (Active Learning Ecosystem, Diversity & Inclusiveness, Strategic Growth, and Transformational Innovation) and mission of access to excellence for a motivated and diverse student body.
Position Summary
Maryville seeks a dean with the vision and energy to partner with an outstanding leadership team of top-class professionals with deep and varied experience. The new dean will work within an energetic and talented community of faculty, staff, students, volunteers, and alumni, who are committed to promoting a revolution in student learning that expands access and opportunities for all.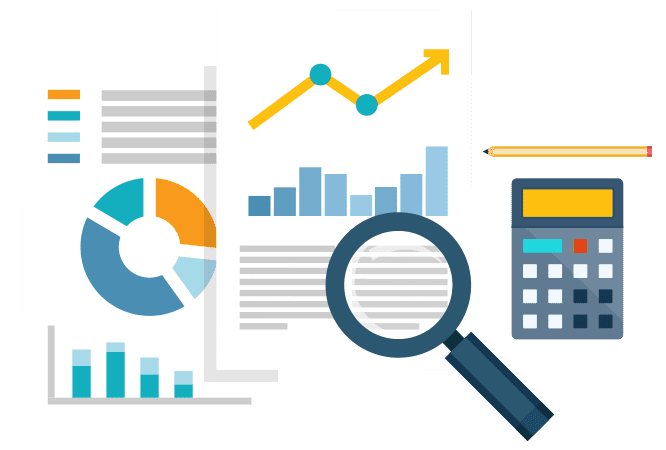 About Maryville
Maryville University, twice named by U.S. News & World Report as the #1 Overperforming University in the nation, is located in the west St. Louis County suburb of Town and Country, about 20 miles from St. Louis, Missouri. Core values guide Maryville University in providing a transformative education that prepares students for principled lives, professional achievement, and engaged citizenship in the world.
As a University of over 7,800 students, Maryville, which was founded in 1872, offers over 90 degree programs at the undergraduate, graduate and doctoral levels. Over 85 new, full-time faculty and staff have been hired over the last three years to accommodate the growth of the student body.
The John E. Simon School of Business
The school offers undergraduate programs in accounting, accounting information systems, business administration, cyber security, financial services, information systems, international business, management and leadership, marketing, and sport business management as well as graduate programs in accounting, business administration, business data analytics, cyber security and software development.
The mission of the school is to develop leaders and managers for profit and nonprofit organizations. Its curriculum provides students with opportunities to broaden their perspectives; develop critical thinking, build competence in technology; and learn from both theory and practice.
"One of my biggest teaching philosophies is to have a solid, tangible outcome for students. I want what they're learning in class to be useful for their job prospects."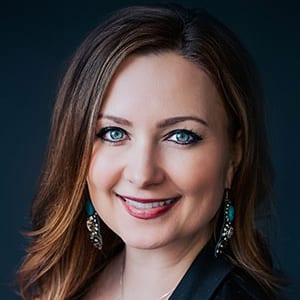 Erika Rasure, PhD
Assistant Professor
"I was particularly drawn to Maryville's commitment to technology in the classroom and the emphasis put on delivering a hands on approach to education."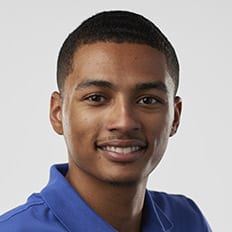 Jordan Davis, '20
Cyber Security Major
"The sport entrepreneurship concentration is valuable and unique because the courses are tied to a company engaged with innovative sports businesses."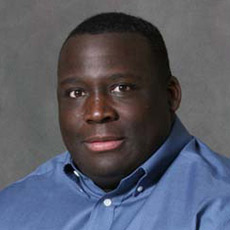 Jason Williams, EdD
Assistant Professor
Nationally Ranked Simon School of Business Programs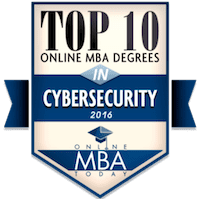 Top 10 Online MBA in Cyber Security
Learn More
Top 10 Online Bachelor's Degree in Cyber Security
Learn More
Maryville Awarded $435,000 Grant

 
Cultivating Success for Entrepreneurs

   
Partnership Provides Internships



It's LaunchCode for Career Change



Procedure for Candidacy
Maryville University has engaged the firm of Witt/Kieffer to assist with this search to help us identify interested and qualified candidates. Confidential inquiries, nominations, and applications should be sent via email to the University's consultants Concetta M. Stewart, Ph.D., Ann Yates, and Khalilah J. Bryan Lawson. Review of completed applicant files will begin Jan. 8, 2018, and continue until a successful candidate is identified. Candidates should provide a resume or CV, letter of application that addresses the responsibilities and requirements described in the leadership profile, and the names and contact information of five professional references. References will not be contacted without prior knowledge and approval of candidates.