Welcome to the Newman Center
The Catholic Newman Center at Maryville University is a place of Catholic worship, study, and prayer. We strive – through education, service, and a worshipping community that seeks to know the Most Holy Trinity, Jesus Christ, and Our Lady – to form students intellectually, morally, socially, and spiritually according to the official teachings and traditions of the Catholic Church, so that they become active participants in parish life and moral and spiritual leaders in Church and society for the 21st century.
Who We Are

Maryville was founded in 1872 by the Religious of the Sacred Heart. In recognition of Maryville's Catholic heritage, a Newman Center was instituted and dedicated in 2012.
Get Involved

There are opportunities for sacramental participation and other programming throughout the school year for students of all faiths.
Events & News

Maryville University's Newman Center sponsors and hosts numerous events for students. View our calendar of events to find upcoming ones.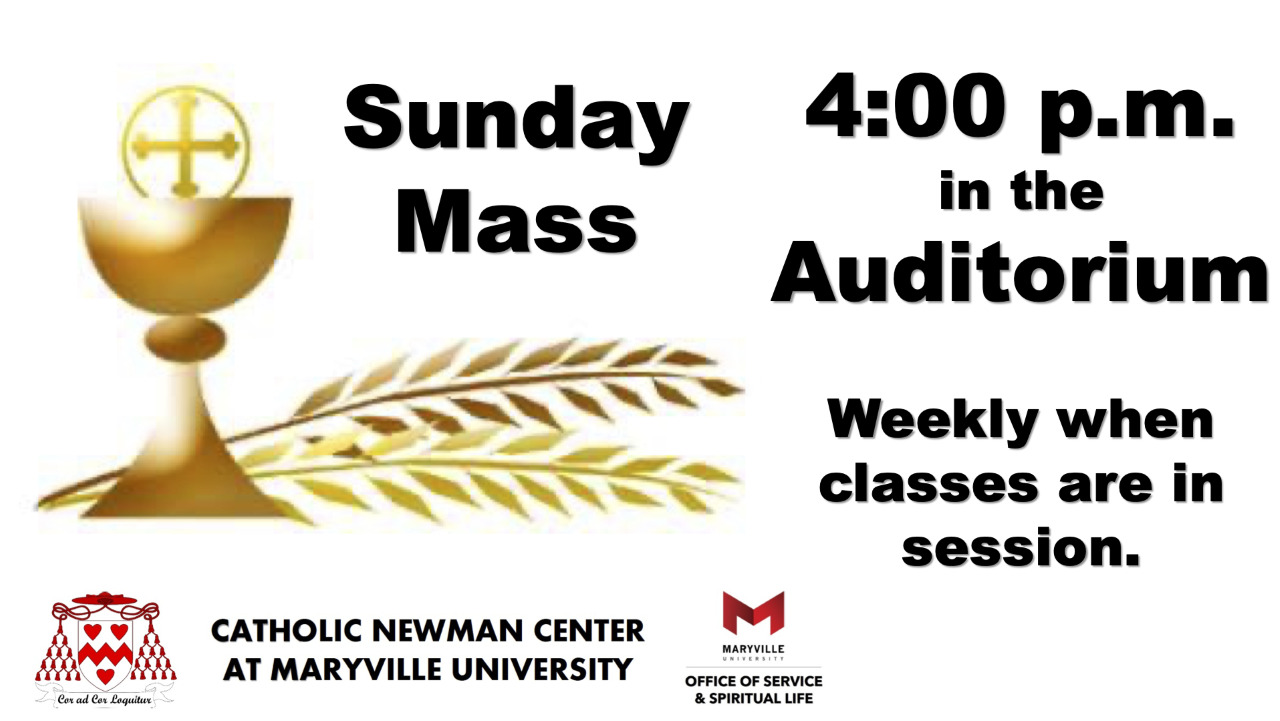 About
Catholic Mass: 4:00 p.m. in the Auditorium
Holy Days: When classes are in session; times will vary
314.529.6597