Newman Center
---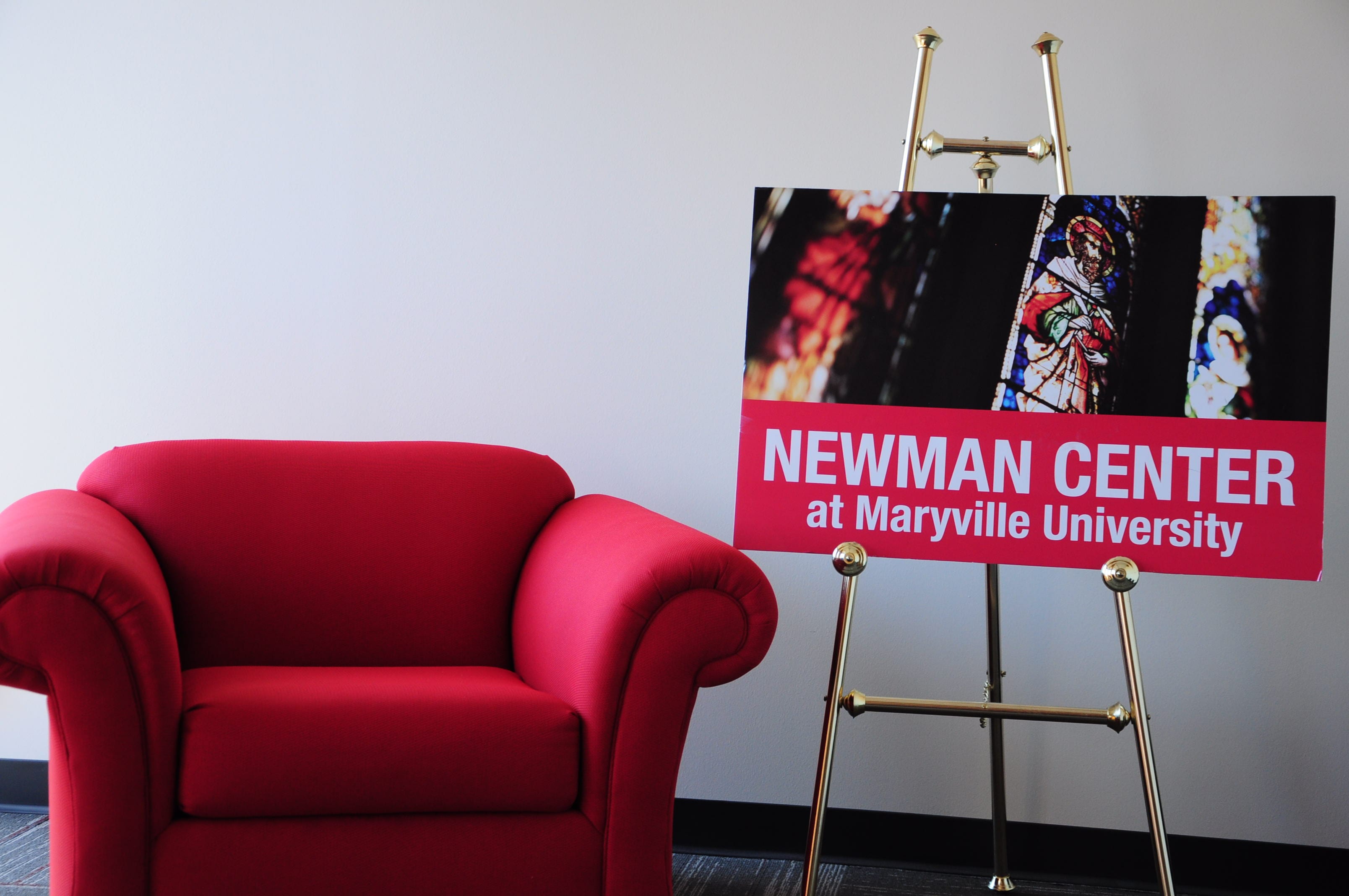 The 19th century English theologian, John Henry Cardinal Newman, recognized the important link between faith and intellect. He believed that Catholic college students should have a place to explore their religious heritage—enriching their spirits and hearts in addition to their minds.
Inspired by the writings of Cardinal Newman, the Newman movement began in 1883 in the form of Catholic clubs on college campuses. The first official "Newman Club" was established at the University of Pennsylvania in 1893—just three years after Cardinal Newman's death. In the 20th century, the Church began assigning chaplains to these Catholic communities, and Newman Clubs across the country became known as Newman Centers.
Maryville was founded in 1872 by the Religious of the Sacred Heart; however, in 1972—its Centennial year—the school was turned over to a lay board of trustees. In recognition of Maryville's Catholic heritage, a Newman Center was instituted by the University and officially dedicated in early 2012. The Maryville University Newman Center offers Catholic students opportunities to strengthen their faith and their Catholic identity through prayer, liturgies, retreats, opportunities for sacramental participation and other programming, while providing a welcoming presence to people of all faiths. Catholic Mass is celebrated in Huttig Chapel at 7:30 p.m. on Sunday evenings when classes are in session. Mass is also celebrated on Holy Days when classes are in session; times will vary.
The Maryville Newman Center is currently located in McNally House, Room 106.
For more information, contact Fr. Noah Waldman at nwaldman@maryville.edu or 314-529-6597 or Steve DiSalvo, Office of Service & Spiritual Life, Director, at sdisalvo@maryville.edu or 314-529-9521.