ESPORTS AT MARYVILLE
ESPORTS AT
MARYVILLE
ESPORTS AT MARYVILLE
Four-Time
Esports
National
Champions!
Four-Time esports National Champions!
The college esports club at Maryville University provides a competitive, yet friendly online gaming environment. Players hone their skills with the help of some of the best players in the country.
Players on competitive rosters receive assistance in preparation for the professional leagues from Maryville staff, who have a wealth of LCS, ESEA/CEVO and MLG experience.
Interested in Participating?
For more information about Maryville's esports team or esports scholarships, submit an online request.
   REQUEST INFO   
Esports Teams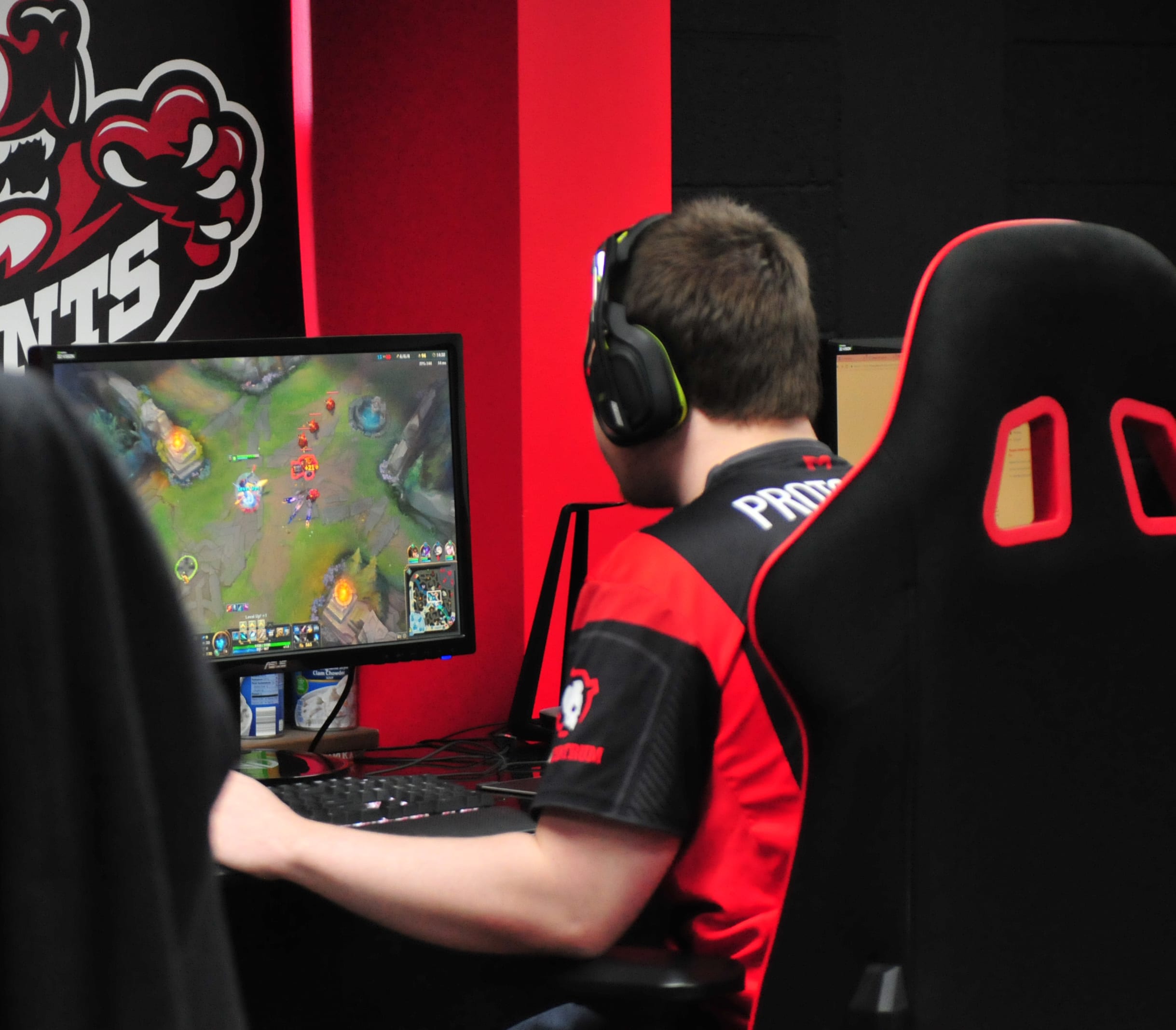 Maryville is an esports school with its program divided into two divisions: the Varsity Program and the Community Club.
Varsity Program: Builds top collegiate talent from around the world, including the four-time National Champion League of Legends team and the reigning national champion Overwatch team.
Community Club: Built for students at Maryville who want a competitive, yet friendly online gaming environment. The club currently has teams in CS: GO, Hearthstone, Rainbow Six Siege, and Rocket League.
How to Get Involved
Varsity Program: Tryouts are hosted in the summer for the varsity program and players are chosen before the fall semester begins. Follow @MaryvilleGG on Twitter for information regarding tryouts in the summer.
Community Club: Join the community club at their page on the GetinvolvedMU webpage. Events are hosted throughout the year for the community, and tryouts for respective teams are posted before each season begins.
Coaches/Staff
Daniel Clerke: Dan "Clerkie" Clerke began his esports career in Call of Duty 4. He then went on to create EnemyGG and ultimately began work as the Director of the Maryville esports program alongside Managing eUnited. He has experience managing professional teams in League of Legends, CS: GO, Smite, Halo, Gears of War, Super Smash Bros, Battlerite, and PUBG.
Andrew Smith: Andrew "CKG" Smith is the former captain of the four-time National Championship League of Legends roster, he has since graduated with a bachelors in Rawlings Sports Business Management and moved into the Assistant Director role where he focuses on player growth and management of the program.
Jordan Ousley: Jordan "Shiplee" Ousley is the director of Esports Media, he graduated with an MBA in Film from MSU and works as the videographer for eUnited. He is the visionary behind the public face of Maryville esports and works to create stunning narratives for the program.
Esports Performance Center
The dedicated training space for the Varsity program. The centerpiece for the Varsity program and acts as one of the premier training centers for our college esports teams.
State-of-the art facilities for the Varsity Program includes: a lag less environment, top-of-the line peripherals, and the best PCs on the market. The space includes a lounge area and dining space for the players so they can perform their best whenever they need to.