BACHELOR'S IN
EXERCISE SCIENCE
BACHELOR'S IN
EXERCISE SCIENCE
Help Others
Improve Performance and Lead Healthier Lives.
Help Others Improve Performance and Lead Healthier Lives.
Interest in health and fitness is growing, and people need professional guidance to achieve their goals. You can be that guide.
Exercise science is to help all people achieve their optimal level of health, performance, and well-being; Maryville University's Bachelor's Degree in Exercise Science helps you understand what it takes to get there.
Students learn to develop health and physical performance assessments, prescribe exercise programs for a wide range of populations interested in physical fitness, sports and create positive behavioral change programs for individuals and groups.
You can focus your studies by choosing from three exercise science bachelor's degree tracks: Personal Training, Wellness Management and/or Pre-Graduate School Training.

Strength & Conditioning
Prepares you for a career as strength and conditioning coach or personal training in corporate, educational, government or private settings.

Wellness Management
Prepares you for careers in the health promotion and corporate wellness industries.

Pre-Graduate School
Prepares you for the rigors of graduate studies in post-baccalaureate healthcare programs, including Athletic Training, Physical Therapy, Occupational Therapy, Physician's Assistant, Exercise Physiology and Human Performance.
PROJECT-BASED
LEARNING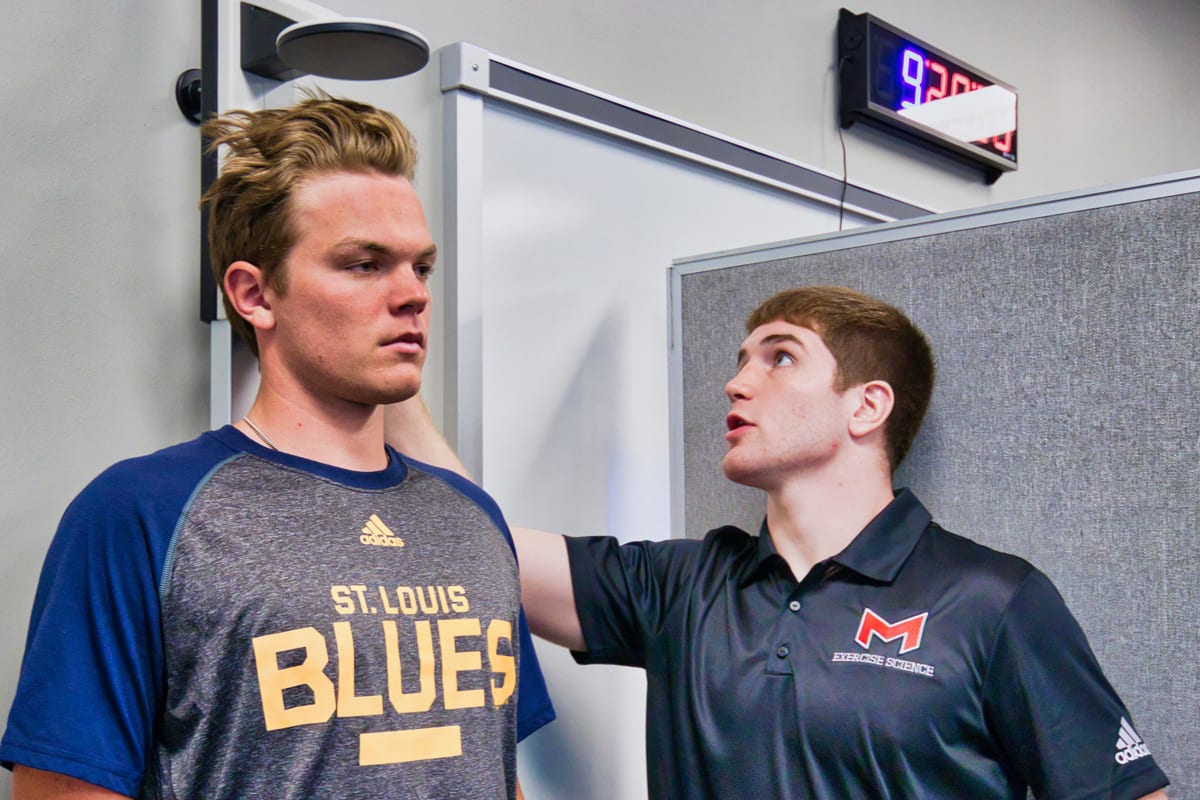 In Maryville's specialized Human Performance Lab, the St. Louis Blues NHL hockey team assesses the performance characteristics of draftees with help from Maryville students.
PROFESSIONAL
PARTNERSHIPS
Throughout Maryville's exercise science degree program, you'll be well-prepared for your future medical training. Our program collaborates with companies and organizations in the St. Louis region, including:
• Aetna
• St. Louis Blues
• EXOS Education Partnership
• High school athletic teams
FEATURED
FACULTY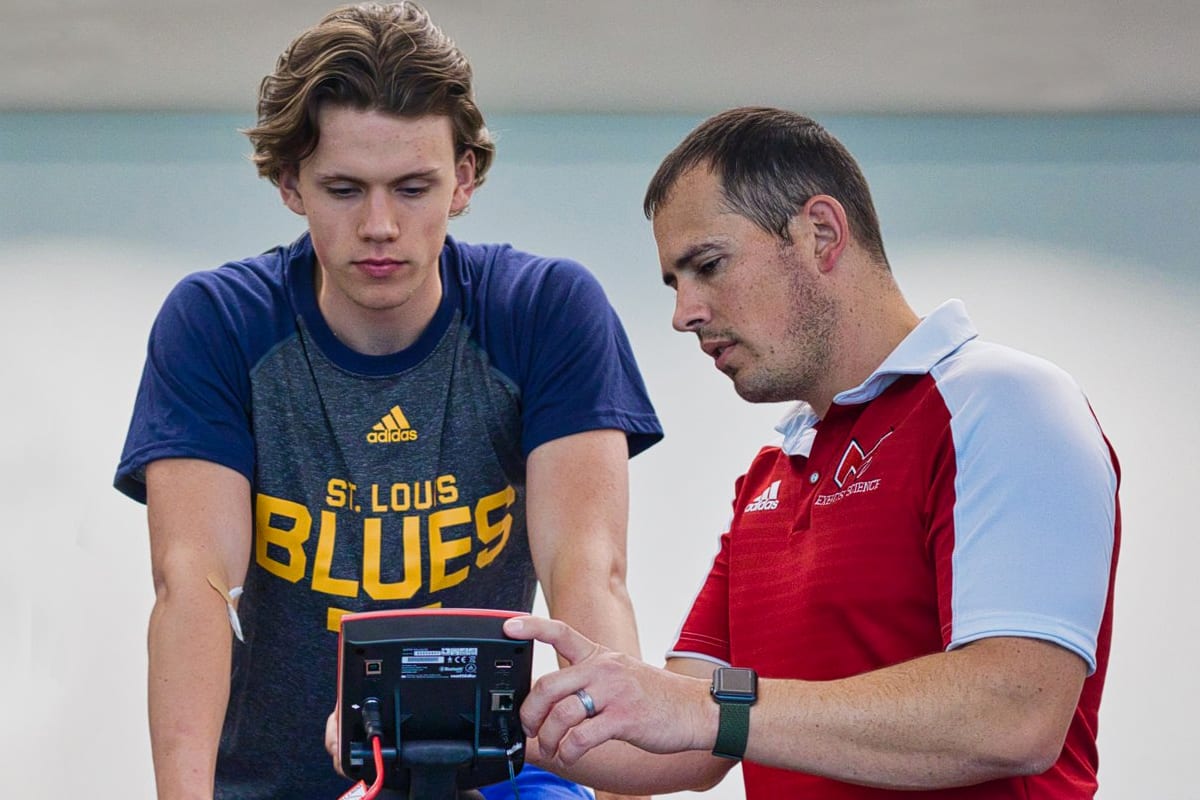 Victor Kizer, director of Maryville's exercise science major, is an expert in the field of sport performance and a faculty mentor focused on helping students reach their goals. Kizer develops Maryville partnerships with organizations such as the St. Louis Blues, local SWAT teams, and more to provide experiential learning opportunities for students.
ONLINE EXERCISE SCIENCE PROGRAM
THE BIG PICTURE
While the general population's interest in health and wellness keeps growing, a lot of misinformation is out there, too. Thus, the need for health and fitness professionals is huge; in fact, the U.S. Department of Labor Statistics expects 13% job growth for jobs related to exercise science over the next 10 years.
SALARY
TOP 10%
$78,810 MEDIAN
$49,270
JOB GROWTH
13%
ESTIMATED
through 2026
2,000 NEW JOBS THROUGH 2026
LARGEST EMPLOYERS
in this field:
*Data on this page provided by the Bureau of Labor Statistics.
*Data on this page provided by the Bureau of Labor Statistics.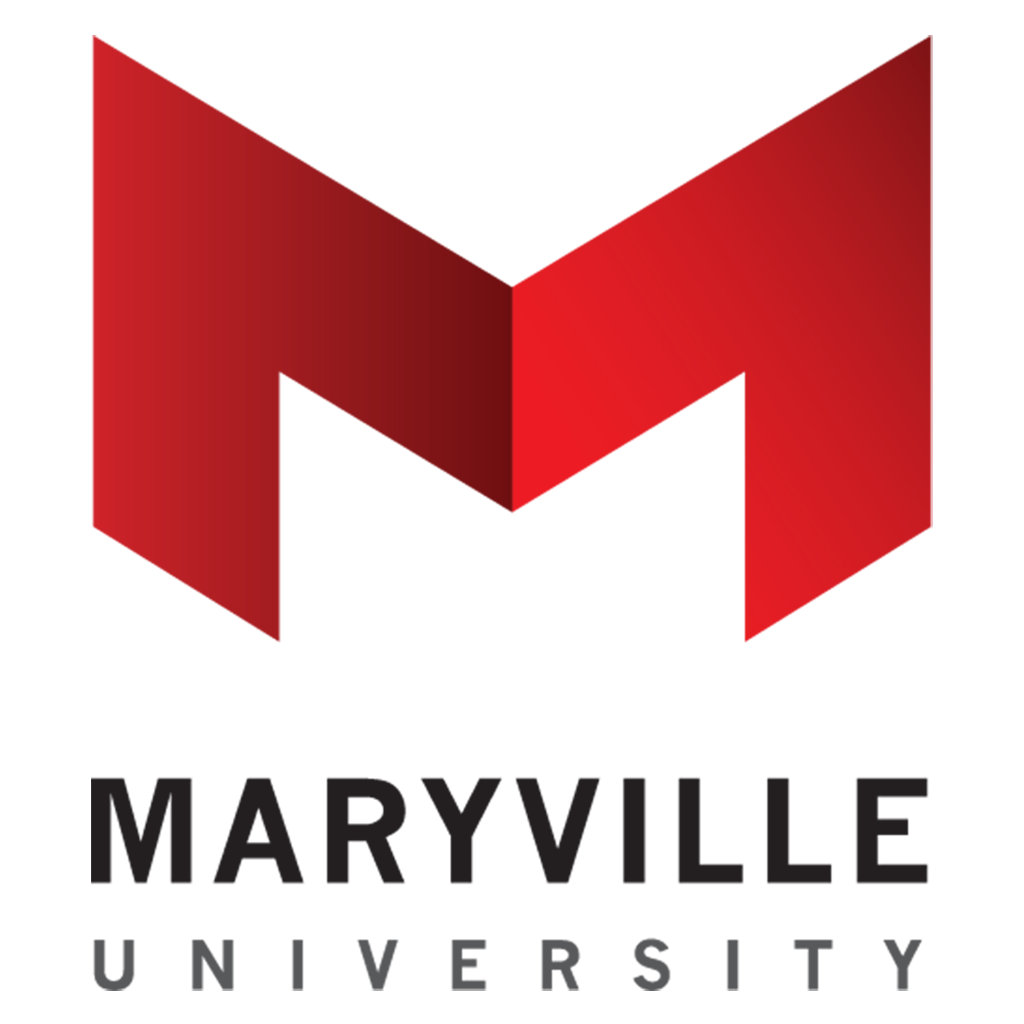 A degree in exercise science can lead to a rewarding career with flexibility and opportunity—and you will be leading the charge for health and human performance.
REQUEST INFORMATION