BACHELOR'S IN ORGANIZATIONAL
LEADERSHIP
BACHELOR'S IN
ORGANIZATIONAL
LEADERSHIP
Organizational Leadership
Leading the Way.
Leading the Way.
Organizational leadership is an interdisciplinary field of study that focuses on the human side of organizations and the application of leadership theory to practice.
The degree prepares students for careers in management and leadership in corporate, not-for-profit, and community organizations. The program starts with a strong liberal arts core, and then incorporates coursework in leadership, business, and human resources. You also identify a specific focus that enables you to custom design your major to support your interests and career goals.
ORGANIZATIONAL LEADERSHIP PROGRAM
PROJECT-BASED LEARNING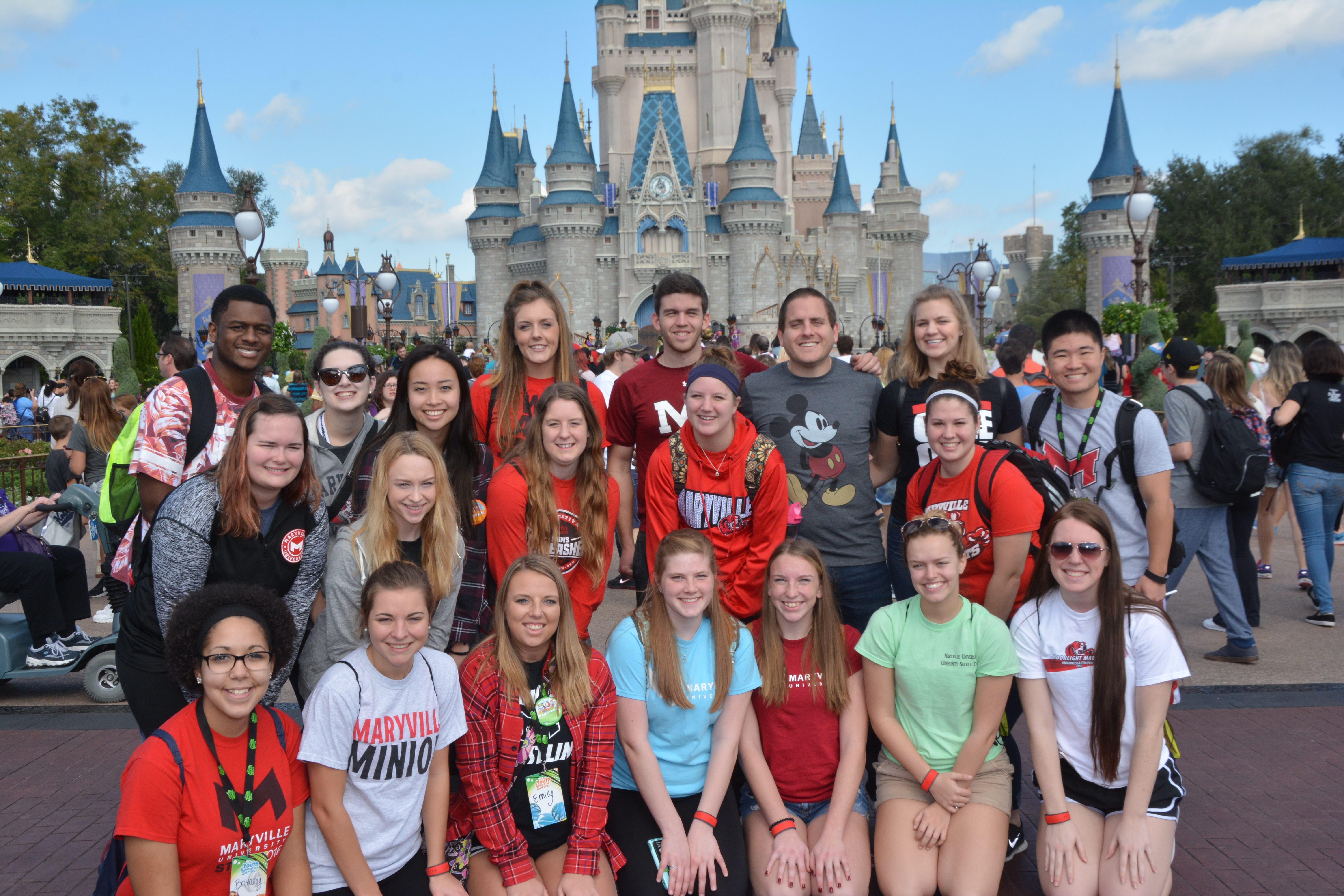 Students interested in organizational leadership travel to Walt Disney World during winter break to learn valuable lessons in leadership as participants in the Disney Youth Education Series for college students.
PROFESSIONAL
PARTNERSHIPS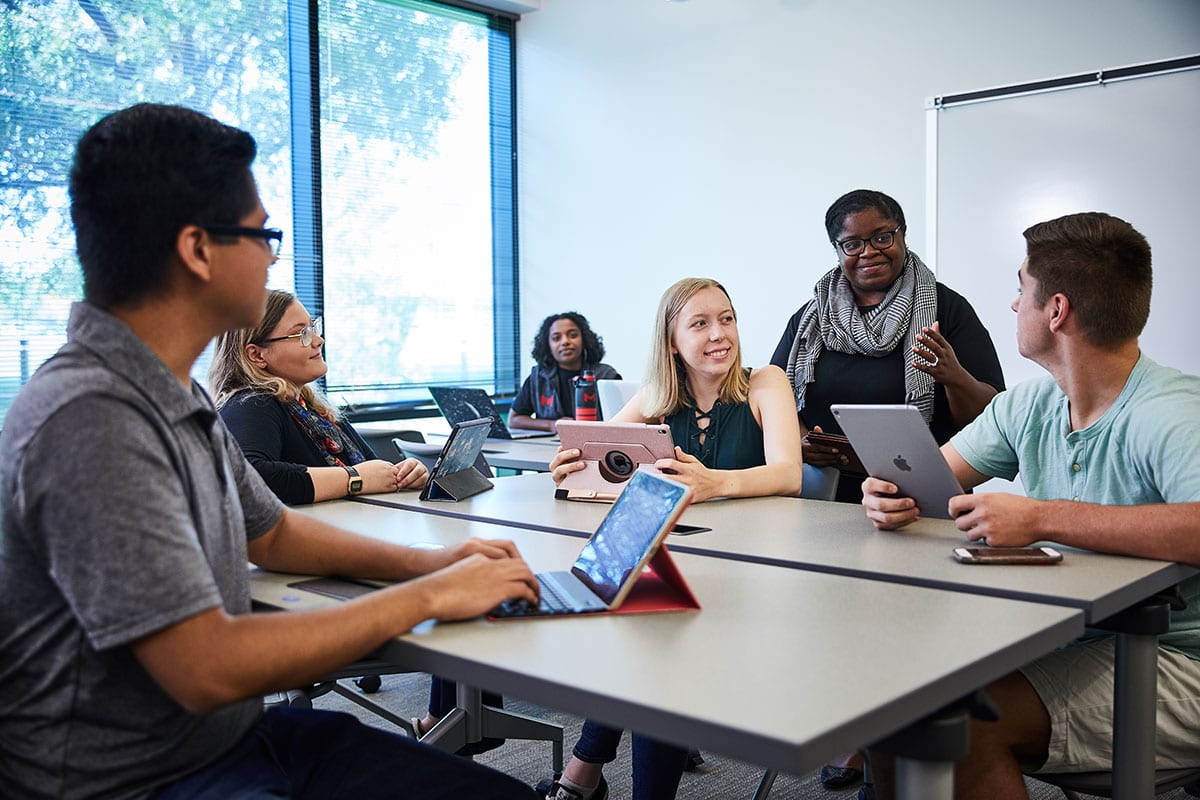 Maryville partners with corporate and civic organizations in the greater St. Louis region and beyond to provide students with opportunities to experience hands-on involvement in real-world projects.
FEATURED
FACULTY
Shirley Ashauer, associate professor of psychology and organizational leadership, has 20 years of professional experience in a variety of organizational leadership positions as well as in leadership and organization development. She provides organization development consulting services to for-profit and non-profit organizations with an emphasis on change leadership, teams, and conflict.
ONLINE ORGANIZATIONAL LEADERSHIP PROGRAM
THE BIG PICTURE
Your return on investment in a degree in organizational leadership can be measured by your career choices. According to the U.S. Department of Labor, management and leadership careers are expected to grow over the next decade with salaries far above median wages.
SALARY
TOP 10%
$192,970 MEDIAN
$111,340
JOB GROWTH
10%
ESTIMATED
through 2026
3,600 NEW JOBS THROUGH 2026
*Data on this page provided by the Bureau of Labor Statistics.
*Data on this page provided by the Bureau of Labor Statistics.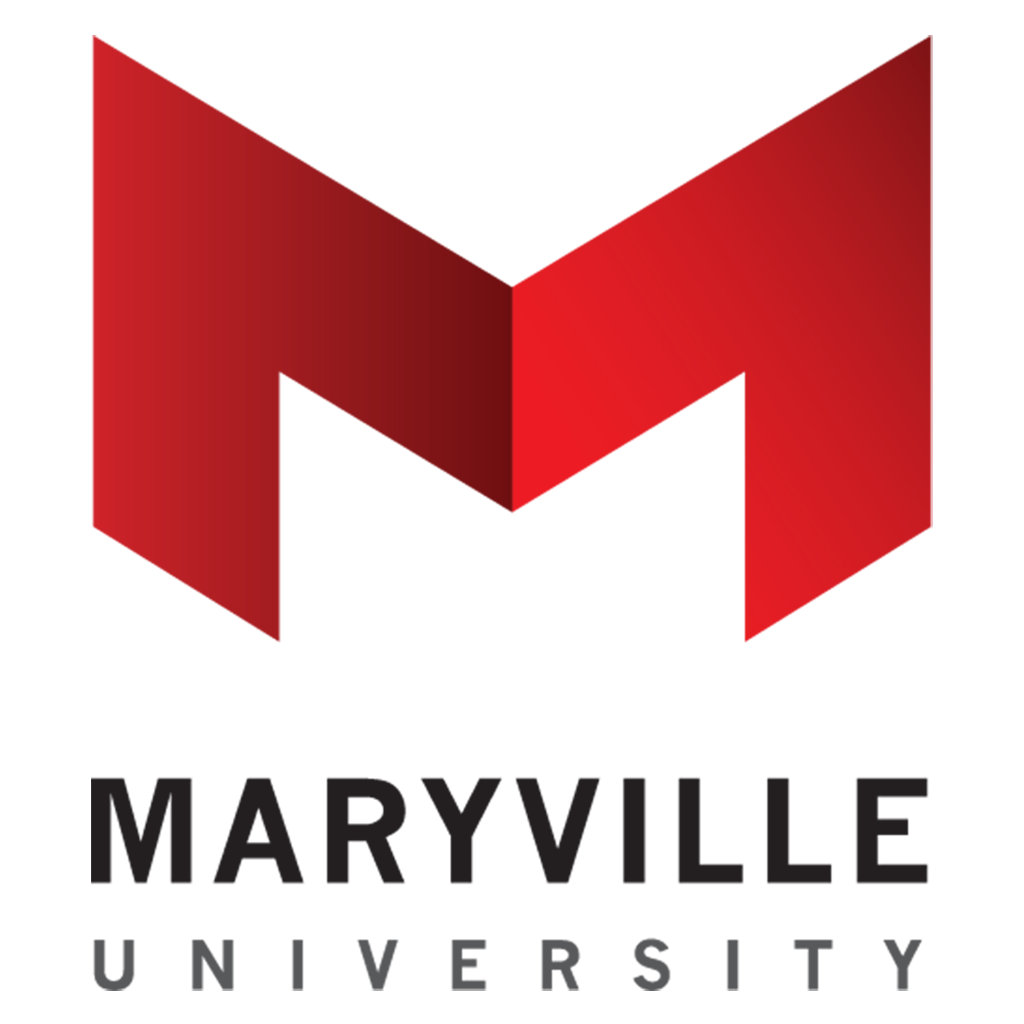 Strengthen your general management and leadership skills with an organizational leadership degree, a flexible and inclusive major that combines a liberal arts core, with courses tailored for your specific career objectives.