BACHELOR'S IN PHOTOGRAPHY
AND DIGITAL ART
BACHELOR'S IN
PHOTOGRAPHY
AND DIGITAL ART
PHOTOGRAPHY AND DIGITAL ART
Viewing the World
Through a Lens.
Viewing the World Through a Lens.
Maryville offers an innovative bachelor's of fine arts within the exciting, relevant and creatively rich field of Photography and Digital Art.
In this program, students prepare for professions within the broad fields of photography, videography and installation, as well as secondary areas in photographic visual styling, digital illustration, digital image post-production and social visual media management.
This program also attracts students with a passion for studio art, an independent spirit, aspirations of professionally exhibiting in galleries, and acceptance into MFA programs.
PHOTOGRAPHY AND DIGITAL ART PROGRAM
PROJECT-BASED LEARNING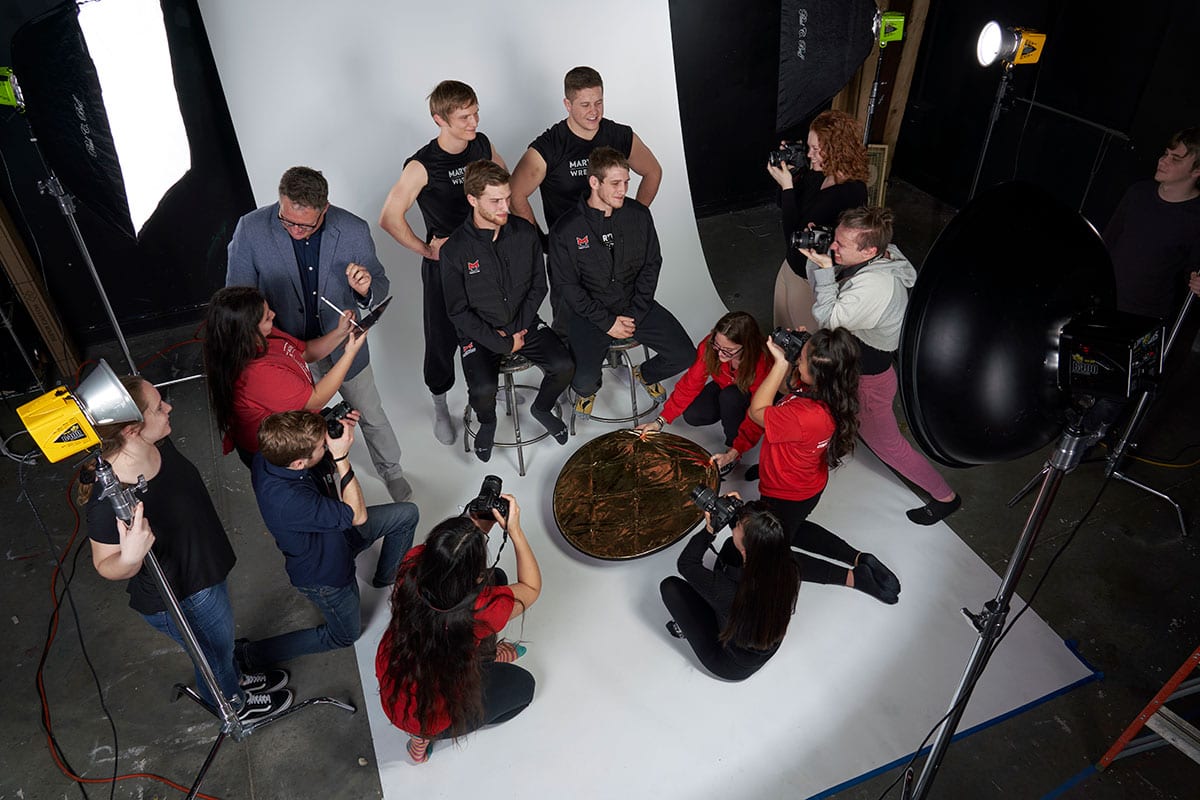 Students in the Photography and Digital Art program have access to rigorous career-focused curriculum and an extensive alumni and professional network. Students also have a chance to explore St. Louis through photography through our Active Learning program. These advanced experiences target professional development skills and high caliber work that are sought by employers, galleries and graduate schools.
PROFESSIONAL
PARTNERSHIPS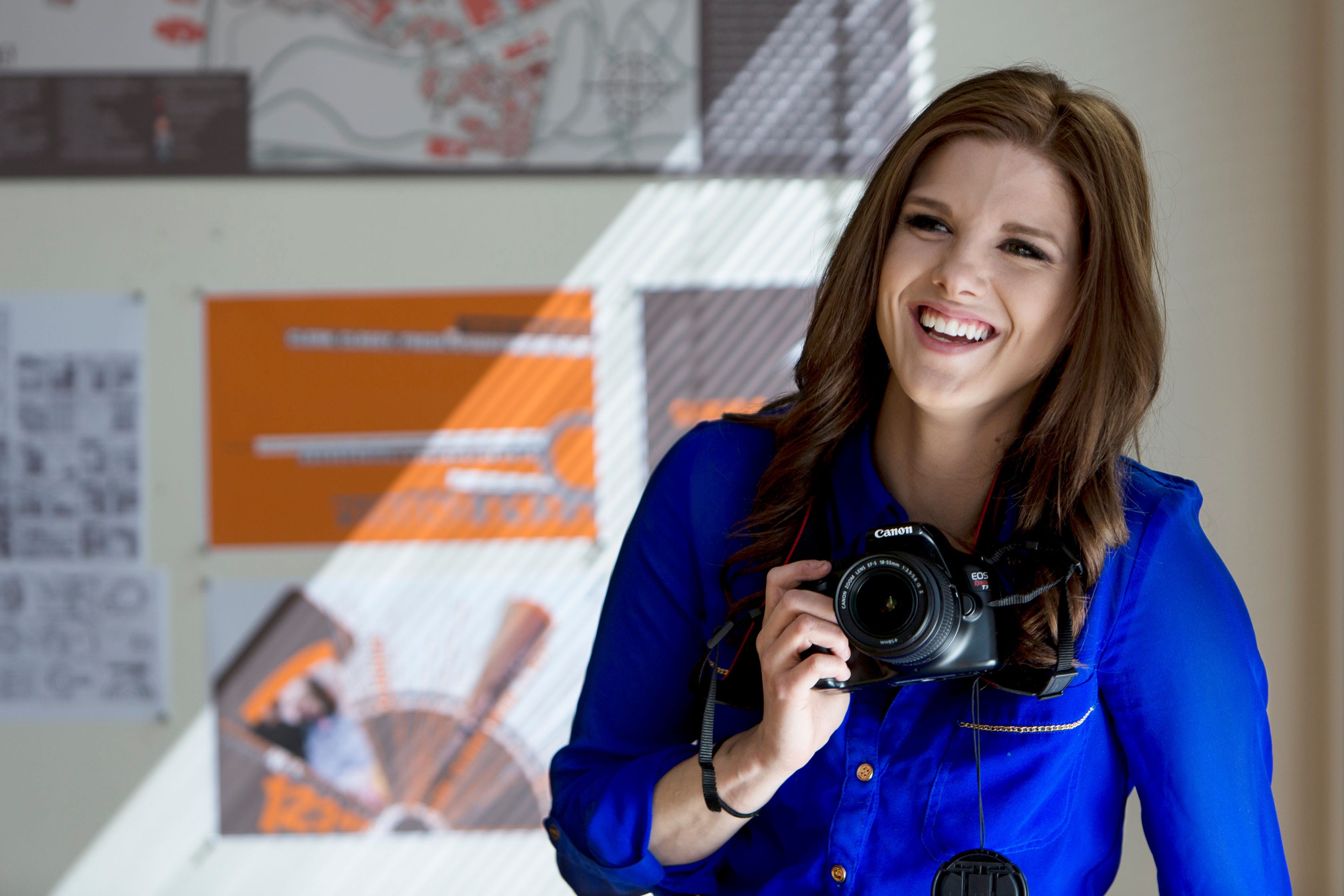 We continually cultivate and maintain relationships throughout the St. Louis design community and beyond to ensure that internship experiences are tailored to meet our students' interests, and assist them in building valuable experience. Our photography majors have been hosted as interns at organizations including:
• The International Photography Hall of Fame
• Alive Magazine
• The Missouri Botanical Gardens
• St. Louis Blues
FEATURED
FACULTY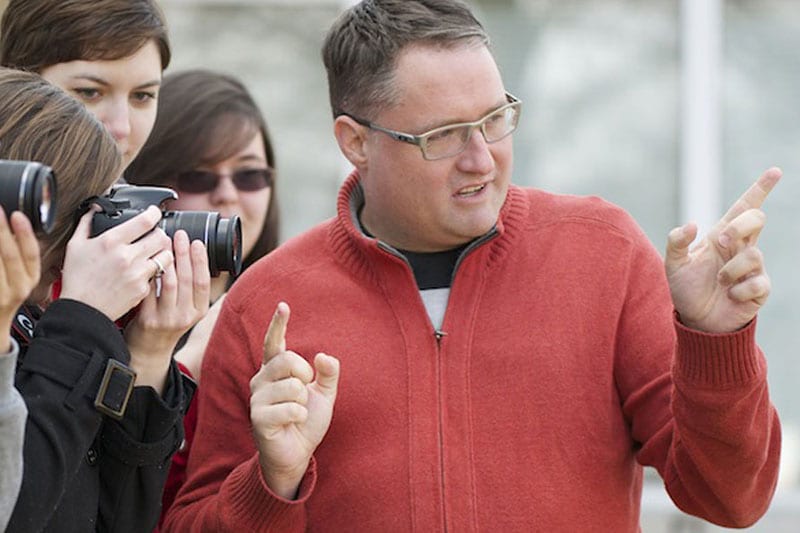 Scott Angus, MFA, assistant professor of studio art, focuses on giving students a wide lens through which to view the world. Whether his introductory photography class is taught during a study abroad experience or in St. Louis, students are encouraged to seek fresh perspectives and be active participants in the world.
THE BIG PICTURE
Digital art and photography graduates work as photographers and photo editors in broad fields such as events, sports, private studios, product and commercial photography.
SALARY
TOP 10%
$76,357 MEDIAN
$34,008
LARGEST EMPLOYERS
in this field:
*Data on this page provided by the Bureau of Labor Statistics.
*Data on this page provided by the Bureau of Labor Statistics.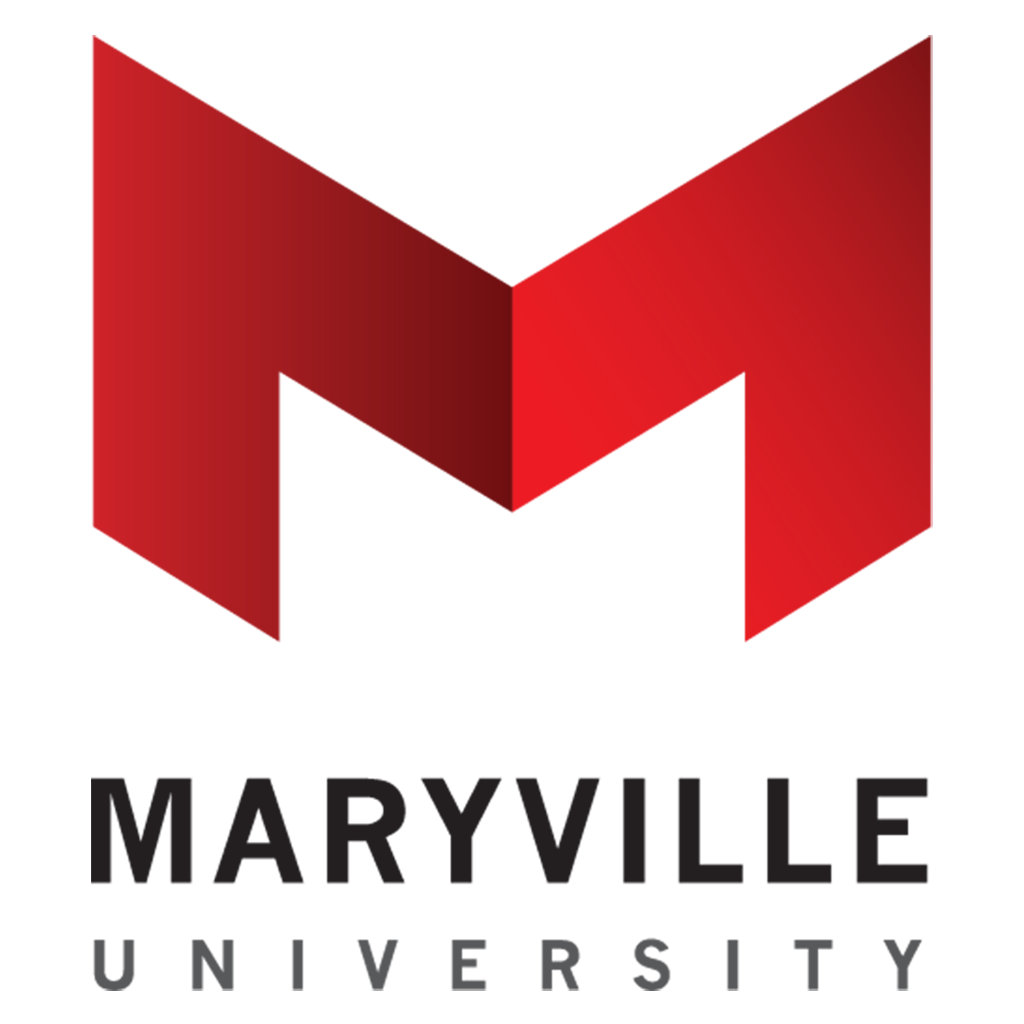 Maryville's bachelor's degree in
Photography and Digital Art
puts emphasis on concept development, artistic expression, and mastering market-ready skill sets.
REQUEST INFORMATION