FACULTY FLASH
Adjunct Faculty Newsletter/February '19 No. 3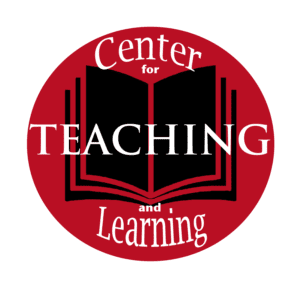 In This Issue
1) Letter from Tammy Gocial
2) Adjunct Faculty Workshop Survey
3) Upcoming Events
4) Michael Eric Dyson Visits Maryville
5) Spotlight: Early Alert
6) Important Information
7) Adjunct Advisory Council
8) Recognition
Welcome to our Spring newsletter – we hope your term is off to a great start and that your courses are going well. The theme for this newsletter is really teaching and learning, which is, of course, what Maryville's Center for Teaching and Learning does so well!
First the teaching side:
• Our January adjunct faculty workshop videos are posted for you to review. The content from Alex is superb and will help you think about new ways to engage your students in the Active Learning Ecosystem.
• The Adjunct Academy is going strong. Content there provides context for the Active Learning Ecosystem and our commitment to Diversity and Inclusion. A few policies and procedures are highlighted as well (e.g., Title IX, providing reasonable accommodations for students with documented disabilities, and use of Canvas as our Learning Management System). If you have not yet had a chance to check it out, please take the time to do so as it will help you understand our and students' expectations of you as a faculty member at Maryville. For those of you who have already completed the Academy, you are being highlighted in this newsletter – THANK YOU for your commitment to us and to our students!
• The CTL is sponsoring additional professional development activities this spring to assist and support you in your online and/or classroom-based teaching experience. Check out the calendar for topics and dates.

Continue Reading
---
Adjunct Workshop Survey
If you attended the Adjunct Workshop on January 9th and/or want to comment on future Adjunct Workshop topics, please select to take the survey here:
Take Survey
Adjunct Academy Completion Survey
If you have completed the Adjunct Academy, but have not yet taken the survey, please click here:

Take Survey
Click Here to Learn More About the Adjunct Academy

The Adjunct Academy also offers numerous tips on engaging with students in the online and on-ground environments as well as key policy issues with which all adjunct faculty should be familiar (Title IX, working with students with disabilities, attendance, and timeliness of submitting grades).

The Adjunct Academy is REQUIRED for all new adjunct faculty and is highly encouraged for all returning adjunct faculty as the number of resources and teaching tips included are incredibly beneficial for anyone teaching at Maryville.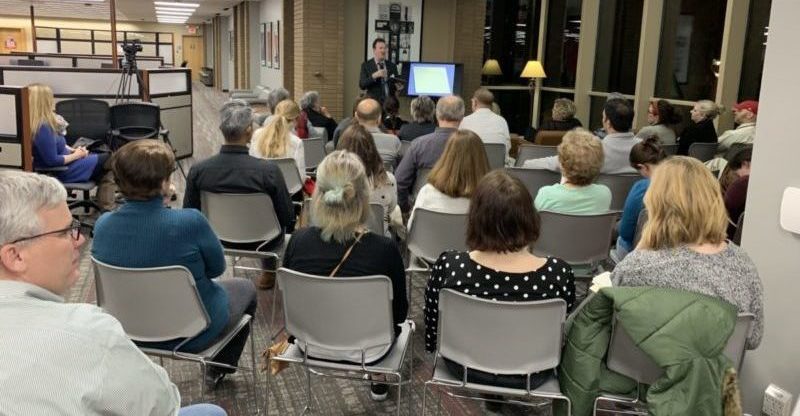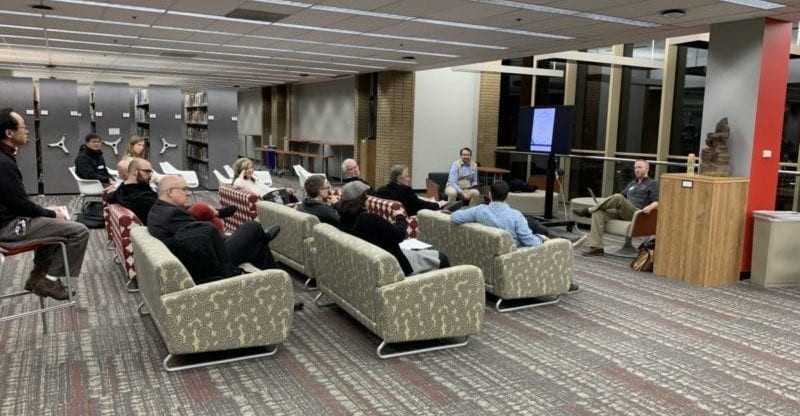 Upcoming Events
Academic Calendar
Feb. 11: Second 8-week (Sp2) courses are available to online instructors
Feb. 25: Students have access to all Sp2 syllabi
March 8: All Sp2 online courses are open to students
March 11: 2nd 8-week term begins
March 11-15: Spring Break for on-ground Undergraduate and Graduate 16-week courses only
March 14: Spring 1 grades due
CTL Calendar
Academic Calendar
Michael Eric Dyson Visits Maryville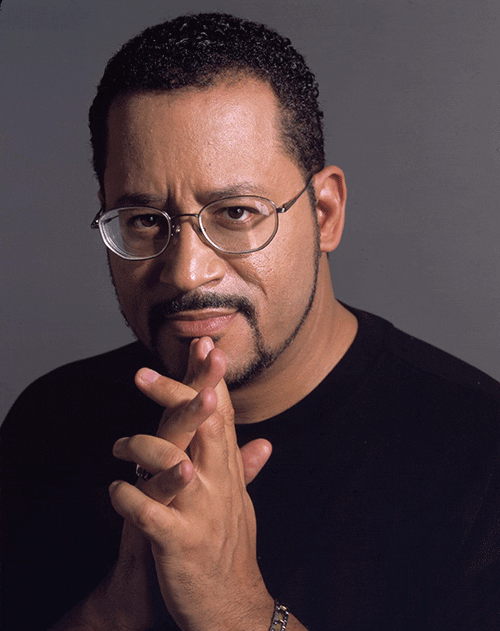 Michael Eric Dyson, a Georgetown University sociology professor, a New York Times contributing opinion writer and a contributing editor of The New Republic as well as for ESPN's The Undefeated website, recently delivered the 2019 address for Maryville University's annual Martin Luther King Jr. Celebration.
Dyson delivered a powerful message encouraging whites to awaken to black suffering. "We are living through one of the most vicious resurgences of racial hostility, white nationalism and white supremacy in the history of this country," he said.
Spotlight: Early Alert Information
Dear Faculty & Staff:
A key to improving student success is early intervention, and Early Alert is designed to provide you an easy way to submit students who might be at risk. Our online Early Alert program is one of many tools that proves extremely helpful in identifying student concerns and assisting those in need. I invite you to utilize this tool as you learn about students who might be at risk of failing a course, having financial hardships, or other reasons that might result in students needing to leave Maryville prior to completing their degree.
To submit an Early Alert, follow these easy steps:
1. Login to my.maryville.edu
2. Under Access Maryville, click on "AccessMU for Faculty"
3. Click "Faculty Information"
4. Click "Submit an Early Alert"
5. You will then receive a prompt to lookup the student by name or student ID #
Students will receive an automated email reminding them of available resources based on the nature of the Early Alert. The student's Life Coach, Faculty Adviser or Student Support Advisor will also be notified of the Early Alert submission. The Early Alert Response Team, led by Aretha Hardrick, Director of Academic Success, will utilize the information provided to ensure Early Alerts are addressed in a timely manner. A new feature of Early Alert will notify the submitter when the Early Alert has been resolved or a plan of action has been created with the student.
Your utilization of this tool is appreciated and helps us to reach our outstanding retention rate year after year. You can submit an Early Alert at any time throughout the semester. Thank you for your active participation in early identification of students at risk. If you have questions, please do not hesitate to contact Aretha at ahardrick@maryville.edu.
Jen McCluskey
Vice President for Student Success​
---
Important Information

Don't forget about our two Adjunct Lounges on Campus: Reid 1312 and KERN 3117. Both lounges offer computers, comfortable seating, microwaves, and mini-fridges for your convenience.
Adjunct Advisory Council
The Center for Teaching and Learning Adjunct Advisory Council aims to consider and improve communication with adjunct faculty, develop ideas for involving adjuncts more broadly on campus and connecting them with campus resources, become more visible on campus and during professional development opportunities, and develop and curate a document outlining best practices when teaching in an adjunct capacity on campus.​
Meet your 2019 Center for Teaching and Learning Adjunct Advisory Council
Mollie Bolton, Adjunct Instructor – School of Education
"I have been an adjunct professor at Maryville since 2015 in the education department. I teach literacy courses in both the graduate reading program and undergraduate secondary teaching program. During the day I work for Special School District as the Curriculum Coordinator. I have been in education for 27 years."
Christi Branson, Adjunct Instructor – College of Arts and Sciences

Christi began teaching ESL classes at Maryville in 2011. In 2018, Christi transitioned to teaching English 101 and English 104, both on-ground and online. Her research interests include best practices in composition instruction, online learning, and TESOL.
Duneesha De Alwis, Adjunct Instructor – College of Arts and Sciences

"Hi, I am Duneesha De Alwis and I have been working at Maryville University as an adjunct instructor for two years. I received my BA in Psychology and my doctoral degree in Developmental Psychology from the department of Psychology at Washington University in St. Louis. I completed my postdoctoral fellowship training at the department of Child Psychiatry at the Washington University School of Medicine.
My main area of research is related to memory development in children and the contribution of different memory systems and attentional skills to academic success. I am very interested in the application of cognitive psychology theories to education. I am originally from Sri Lanka and I have been in St. Louis since my college years. I have a son and a daughter in elementary school and most of my time is spent with them and their activities. I enjoy spending time with my family, cooking, reading, and travelling. I am very excited to be a member of the CTL-AAC this year!
Chris Dufner, Adjunct Instructor – Simon School of Business

I have a Bachelor of Science degree in Finance and General Business from Missouri State University and an MBA from the University of Michigan. My professional career focused on Information Technology for over 20 years at Monsanto, partnering with business teams in almost every company function. Then I made a transition, at Monsanto, to business operations and Supply Chain roles for the next 12 years. In my career I enjoyed leading people, often in cross-functional teams, to improve business relationships with customers.
I began teaching at Maryville University in the Simon School of Business in the Fall of 2015. I admit this experience is more rewarding than I could have imagined because of the students and colleagues. My interest in each course is to bring text-based content, content from leaders and businesses, and my experience together to offer students processes and tools for application in professional pursuits. I enjoy providing a student with information related to their interests and experiences for their professional growth.
Kristen Wellinghoff, Adjunct Instructor – College of Arts and Sciences

Kristen brings her passion for unlocking the creativity of students as a teacher in the College of Arts and Sciences at Maryville University. She taught University Seminar for many years and currently teaches Public Speaking. She also serves on the Adjunct Advisory Council for the Center for Teaching and Learning.
Her journey at Maryville began in 2010 when she served as the Assistant Director for Career and Professional Development, coaching undergraduates, graduate students and alums in career planning and exploration, graduation school preparation, and job search skills. Prior to her career at Maryville, Kristen served as the Coordinator for Student Involvement & Leadership at Washington University, advising student groups (including radio, television, yearbook, and Student Government) and leading a Women's Leadership program.
Kristen is originally from the Kansas City area and completed her Master's in Higher Education from the University of Kansas. She fell in love with St. Louis as an undergraduate at St. Louis University where she earned a Bachelor of Arts in Communication and certificate in Marketing. She also spent one year as an AmeriCorps VISTA, serving institutions of higher education in the state of Kansas. Today, Kristen teaches part-time while raising three young boys with her husband Brian.
Jane Lackner, Adjunct Instructor – Walker College of Health Professions

"I am in my 11th year as an adjunct instructor in the Occupational Therapy Program here at Maryville. I primarily teach labs involving hands-on OT interventions, clinical reasoning skills, and professional behavior skills. I have presented with students at both our state and national conferences on infant care for parents who have the use of only one upper limb. It was wonderful to see my students shine so brightly!
As a clinician, I work for SSM Health in our various Day Institute outpatient rehabilitation clinics, providing occupational therapy for clients with CVA's, lower limb amputations, Parkinsonism, spinal cord injury, general debility, and other neurological and physical limitations.
I believe that being a teacher makes me a better clinician, and that being a clinician makes me a better teacher. I enjoy having the balance between the two. I am a St. Louis native, and am married with two grown children. My interests include trying out new restaurants, cooking and baking, and hiking/traveling."
Michele Carter, Adjunct Instructor – College of Arts and Sciences

"I have a bachelors in Psychology from S.I.U.-Carbondale and a masters degree in Behavior Analysis and Therapy, also from SIU. I was a clinician for 27 years, working in a variety of contexts (private practice, residential treatment, schools) with different ages. While my expertise was working with survivors of abuse and hard to reach teenagers and young adults, I also helped clients with a variety of other issues.
I have been at Maryville University since the Fall of 2013 and have loved every minute of it! While I am licensed to practice in the state of Missouri, I have been on hiatus from private practice since coming to Maryville. My hope is that I can utilize all that I have gained from working with my clients over the years, and in turn I can get the next generation excited about helping others and maybe even go into psychology as their chosen career."
Dawn Jones, Adjunct Instructor – Simon School of Business

Dawn Jones has an extensive background in managing finance, accounting, and information system functions. She has her B.S. in Accounting from the University of Missouri, M. B. A. from Southern Illinois University, and is a QuickBooks ProAdvisor and Sage Certified Solutions Provider, among other certifications.
In addition to two decades of corporate experience, Dawn's credentials include running her own firm, Accounting & Software Consulting. Dawn specializes in helping small businesses with automating accounting processes and implementing cloud-based accounting applications. Dawn is an Adjunct Instructor in the Business Program at Maryville University of St. Louis, in addition to her role as Adjunct Advisory Council member.
Lisa Sitler, Adjunct Instructor – Walker College of Health Professions

Lisa Sitler, PhD, RN, MSH-Ed, PHNA-BC has over 10 years experience as a nurse educator and has been a nurse for more than 20 years. Her nursing career has included maternal health, public/community health, and psychiatric nursing. She serves on several local and state boards.
Her professional interests include maternal child health, mental health nursing, and health promotion and disease prevention. She has taught as adjunct instructor for Maryville since 2009.
Dean Bond
Steven Calicutt
Nicholas Cato
Denise Daisy
Jean Ducey
Jill Ellsworth
Brian Gant
Gail Gordon
Kristine Gruver
Jacklyn Malt
Angela Walston
Jolyn Dahlvig
Linda Hayes
Angel Jones
Stephanie Nelson
Vijoy Rao
Lisa Stewart
Lori White
Jill Lane
Rebecca Lehne
Alison Manahan
Jimmy Morris
Jocelyn Hevel
Priyaah Pratt
Kathryn Pupillo
Amber Sanatore
Joeseph Schuster
Tiffany Sidney
Jennifer Tharp
Morgan Tillery
Shanae Ullman
Christina Webster
Lisa Stewart
Matthew Wegmann
Kelly Wibbenmeyer
Kristen Wellinghoff
Michael Donovan
Christine Deppong
William Mishk
Sabrina Condon
Taylor Cyr
James DaVania
Sondra English
Sara Haluf
Mary C. Leduc
*As of Feb. 6, 2019
If you have completed the Diversity and Inclusion Reflection, the Active Learning Ecosystem Reflection, the Acknowledgment Form, and the Sexual Misconduct Prevention Quiz and have not received your certificate, please email Laura Ross.
Center for Teaching and Learning
School of Adult and Online Education