FACULTY FLASH
Adjunct Faculty Newsletter/Fall '18
We hope your courses are off to a great start and that you are enjoying the opportunity to connect with students.
In This Issue
1. Important Dates
2. Adjunct Resources
3. Spotlight
4. Workshop Satisfaction Data
5. Views from Adjunct Faculty
6. Recognition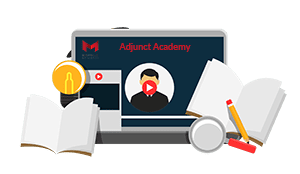 We are pleased to welcome our new adjunct faculty members to the Maryville community and to thank our returning adjunct faculty for their outstanding contributions over time. To kick off this fall, we are excited to launch our new Adjunct Academy which provides an academic perspective on several key strategic initiatives regarding the Active Learning Ecosystem, Diversity and Inclusion, and student learning.
The Adjunct Academy will also act as a forum for discussions and updates on events and resources. All adjunct faculty should have access to the Adjunct Academy. If you are not a part of the Adjunct Academy, please contact Laura Ross (lross@maryville.edu) to be added.
Over time, we will continue to roll out new information as well as make on-going professional development opportunities available to all of you. Please let us know what you need and how we can support you in your work with students!
Best wishes for a great fall!
Tammy M. Gocial, Ph.D.
Associate Academic Vice President
Click Here to Learn More About the Adjunct Academy

The Adjunct Academy also offers numerous tips on engaging with students in the online and on-ground environments as well as key policy issues with which all adjunct faculty should be familiar (Title IX, working with students with disabilities, attendance, and timeliness of submitting grades).

The Adjunct Academy is REQUIRED for all new adjunct faculty and is highly encouraged for all returning adjunct faculty as the number of resources and teaching tips included are incredibly beneficial for anyone teaching at Maryville.
Important Dates
Aug. 27: Full Semester/1st 8-week courses begin
Sept. 3: Labor Day – No Classes
Sept. 7: Attendance due for full 16-week courses
Sept. 10: Three week feedback available to students (this will be released electronically to your students through your programs)
Sept. 18: Maryville Reaches Out (all day classes cancelled)
Oct. 22: 2nd 8-week courses begin
Oct. 25: Final Grades due 1st 8-week courses/Midterm Deficiency grades due full-semester courses
Nov. 19 – 25: Thanksgiving Holiday – No DAY classes
Nov. 22 – 25: Thanksgiving Holiday – UNIVERSITY closed
Dec. 13: Final grades due for classes ending Dec. 10
Dec. 14: Full semester/2nd 8-week courses end
Dec. 20: Final grades due for Full Semester/ 2nd 8-week courses
---
Faculty Council Meetings
​
Adjunct faculty are welcome to attend and observe the Faculty Council meetings on Sept. 19, Oct. 17 and Nov. 28 from 4 p.m. to 5:30 p.m. in ABH 3245 (please note that observers do not hold voting rights for the council).
Academic Calendar
CTL Calendar
Spotlight
Dear Adjunct Faculty,
In December of 2017, Dr. Mary Ellen Finch appointed a faculty committee to review, revise and refresh online evaluation (OLE) items so they reflect our initiatives around Digital World, the Active Learning Ecosystem and the Strategic Plan.
The OLE Committee included Kate Kline, Chair; Mascheal Schappe; Kimberly Allen; Kim Knoernschild; Dustin York; Art Santirojprapai; Brett Rousseau; Jessica Senne; Jennifer Taylor; Anu Vummenthala.
The Committee worked throughout the Spring and presented their recommendations to Mary Ellen and the Deans in April, 2018. In collaboration with the Deans' feedback, the final versions (On-Ground and Online) were created, see attached. Committee members shared the process and specific changes during sessions in Perspectives Week this Spring and recently again at REAL Week. The committee also produced a seven-page report that I would be happy to make available to anyone interested in the process or exact language changes.
I'm very appreciative of the committee's great care and attention to this critical document. It's important that the OLE evaluations capture what we say we value in the learning environment and communicate as clearly as possible with our students. These new questions will be implemented at the end of the Fall 1 term.
Cherie Fister, MFA
Vice President for Academic Affairs
New On-Ground Student Evaluations New Online Student Evaluations
Adjunct Workshop: Aug. 16, 2018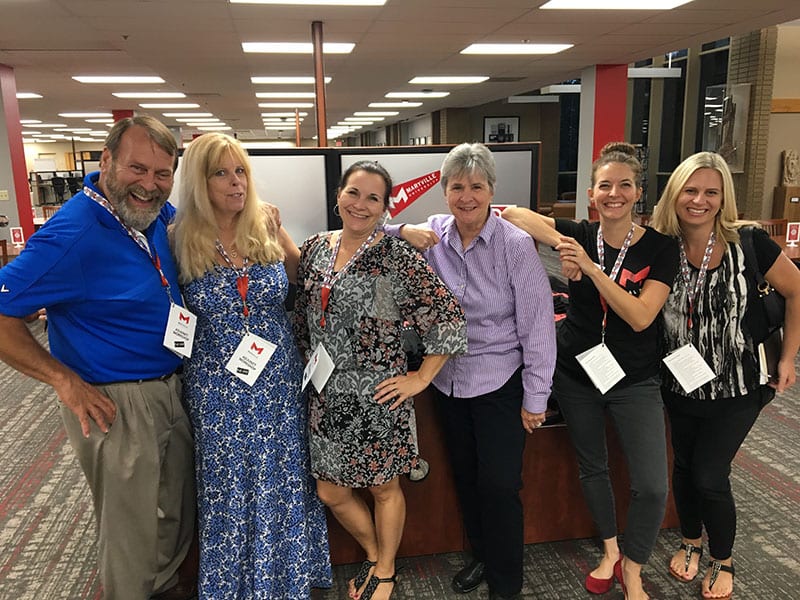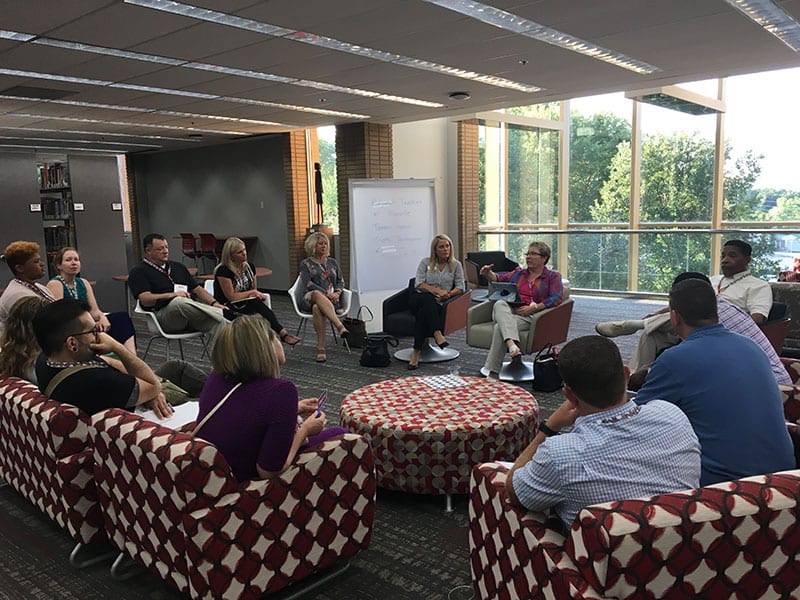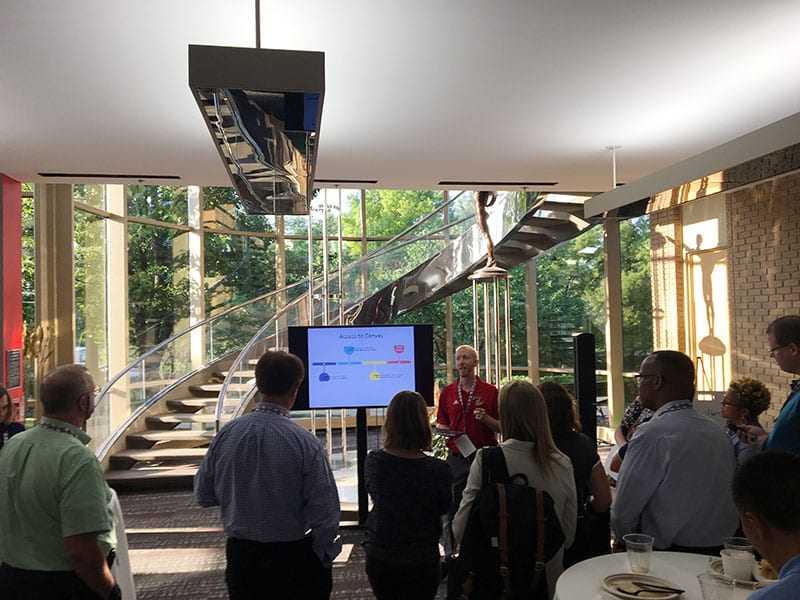 Views from Adjunct Faculty
"The educational standard at Maryville is engaging, exciting, challenging and filled with twists and turns in both the online and on-ground classroom. This experience may sound familiar as it should model elements of real life relationships and experiences to best prepare Maryville graduates for the real world.
I teach in the Simon School of Business graduate program primarily online. I am in the classroom occasionally. Online teaching has been a very positive experience for me and I fully recommend it!
In my online environment, coursework is fully incorporated into Canvas. The 24×7 engagement cycle is alive and well with students participating in discussion boards at all hours, from areas all over the country and the world. There are many similarities between teaching online and on ground including the student need for coaching to become effective communicators in discussions and other forms of communication.
My teaching goal is to develop a connection with every student as if they were in the on-ground classroom environment. In my professional career, team members worked in different states and countries. I invested in these relationships through formal methods, and more importantly, worked hard to develop an individual connection. I wanted to visualize their office, their desk, and where co-workers met for lunch – the easy things. I learned about their best professional experience and the time of day they needed quiet time. I carefully read their email looking for signs of stress, accomplishment or misunderstanding.
I utilize these same professional/collegial techniques in the classroom: The connection is important.
I discovered two interesting points, so far, in teaching online.
​1. Even with technology, more students than I expected are challenged with developing a presentation/voice recording for an assignment. When I offer the opportunity to create a student introduction through video, very few students take advantage. Some of the responsibility to create the right environment for this lies with me.
​2. Next, a few too many students view online as an informal texting or friendly chat environment – at first. Some students have to change their approach to align with a professional exchange with peers and leaders. If coaching through the written word fails, I'll suggest a phone call with the student in the online course to discuss the course, an assignment, or writing.
I wish you the best with the launch of the fall semester and I am always available to share with adjunct colleagues!"
Chris Dufner, Adjunct Instructor – Simon School of Business
"I attended the Adjunct workshop sponsored by CTL last week. I've been an adjunct at Maryville for 20+ years concentrating on the Capstone Course in the MBA program. Being a recipient of the Maryville Adjunct Teacher of the year in 2016 I thought there was little I would gain from attending the CTL sessions. "I've got this down after 20+ years I thought." I couldn't have been more mistaken.
I was unaware of the breadth of support of Maryville staff and the number of tools that are at our finger tips to support adjuncts and help us be more effective in the classroom. Every breakout session I attended I learned something new that I could use to incorporate into my class to teach more effectively or to engage my students at a higher level.
The networking opportunity with other adjuncts that share my passion for teaching was phenomenal. As I made connections with others I had never met before I found us sharing ideas on best practices, challenges we've overcome in the classroom, techniques for different student learning styles, and generally sharing why we love to teach.
The conversations were so engaging we continued the conversations in the lobby after the sessions were over. How many of your students hang around after class to continue the learning? We did!
I exchanged my contact information with other adjuncts so we could mentor each other in the future. I already reached out to another adjunct this week to float an idea by her.
Don't be a silo like I have been for the last 20 years. Get involved with CTL. It makes you a better teacher—and makes the job a lot more fun."
Tim Burke, MBA Adjunct​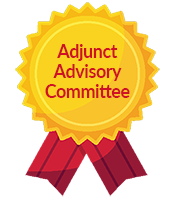 Christi Branson
Tiffany Lang
Michelle Carter
Tim Burke
Evan Bronstein
Chris Dufner
Lisa Sitler
Kristen Wellinghoff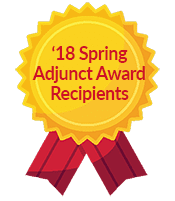 Larry Albers, Simon School of Business
Roma Bordewick, Walker College of Health Professions
Annette Kennedy, Walker College of Health Professions
Kevin Beckner, School of Education
Guodong Li, College of Arts and Sciences
Christina Branson, College of Arts and Sciences
Center for Teaching and Learning
School of Adult and Online Education