Maryville Reaches Out
---
Takes place on September 16, 2014
from 8:00 am
to

5:00 pm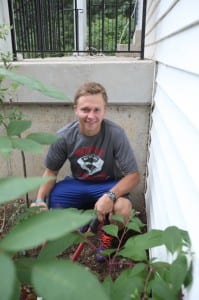 The seventh annual Maryville Reaches Out will be held Tuesday, Sept. 16.
Maryville Reaches Out involves more than 1,000 volunteer students, faculty, staff and alumni who participate in numerous community service projects throughout the day. Participants engage in more than 75 service opportunities in and around the St. Louis community and beyond.
If your organization has a project you would like to be considered as a Maryville Reaches Out activity, please complete this form.
Volunteer registration begins Friday, Aug. 22.
This initiative exemplifies Maryville's commitment to integrating civic engagement with academic pursuits and promoting social responsibility and community service as a way of life.