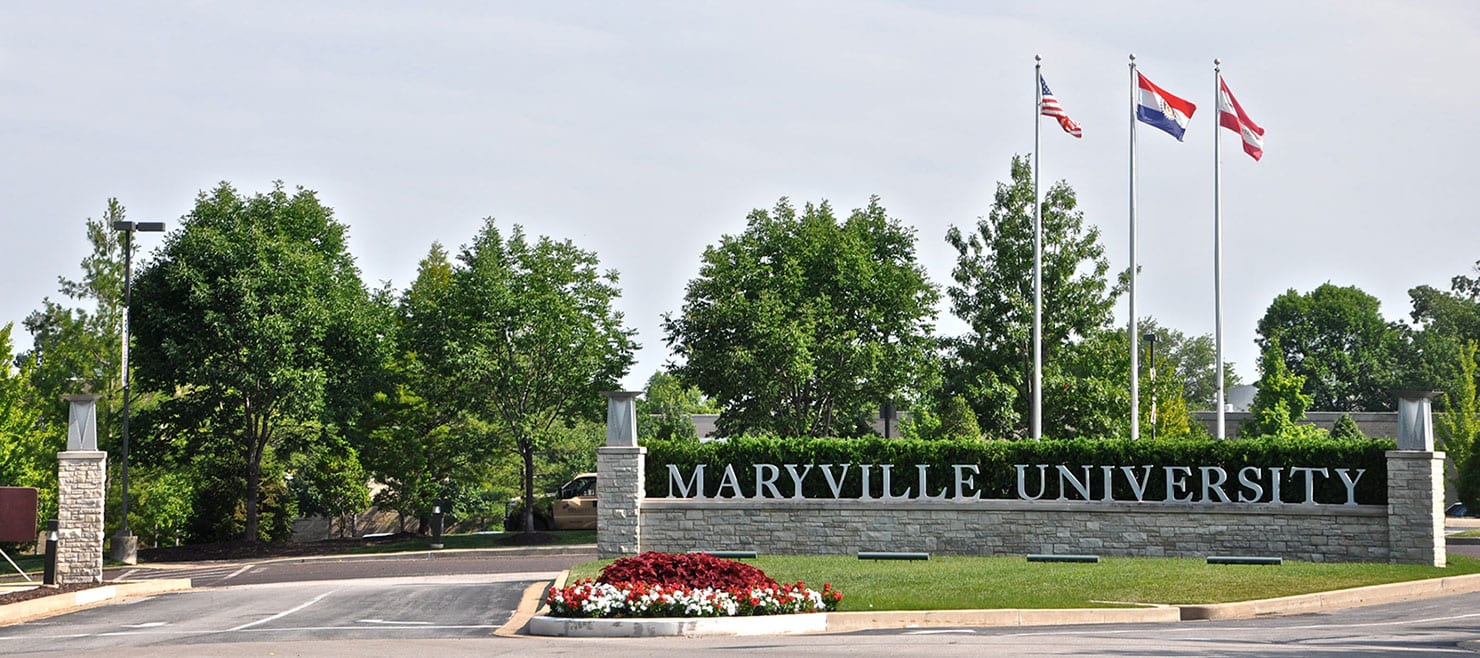 Pre-College & Summer Programs
From sports to science, Maryville offers a wide range of fun summer camps and programs
Maryville University offers a variety of fun and interesting summer camps for children and pre-college programs for teens. Our programs allow students to improve their athletic skills, expand their artistic vision, explores the sciences and discover the exciting place where sports and business intersect.
Cyber Security Summer Institute
June 12 – 15, 2023
Cost: $75
Deadline: Sunday, May 28
This camp will provide meaningful experiences and outcomes that will empower and inform students, through engaging topics, fun activities, and exposure, to enhance their awareness and knowledge of cybersecurity, safety practices, and career opportunities. Camp participants will learn cybersecurity principles, increase their knowledge of cyber and learn to practice safe online behavior, explore career pathways and opportunities in the Cybersecurity field, and engage in hands-on lab activities in the Cybersecurity Center of Excellence.

2023 Rawlings Sport Business Management Summer Institute – Virtual
July 18 – 20, 2023
Cost: $100
RSBM Swag: Included!
Deadline: July 17, 2023
Using Zoom, this virtual program gives you the opportunity to experience what it's like to work in the fast-paced environment of the business of sports. Students will have the opportunity to interact and network with professionals in a variety of positions within the business of sport including a product good company, professional sports, minor league sports, sports commission and college athletics.

Summer Science and Robotics Program
July 11-15, 2022 and July 18-22, 2022
An engaging opportunity for students who are interested in science, technology, engineering, art and math (STEAM) fields. We offer high end programming with highly qualified faculty, including professors, engineers, computer programmers and gifted certified teachers.

Athletic Camps
Dates and details about each camp are on the sports camps page
For over 30 years, the Maryville University Saints Sports Camps have provided an atmosphere where players learn the fundamentals of sport while being instructed by elite level coaches. Emphasizing the technical and tactical elements of the sport allow your child to develop skills that lead to a well-rounded player. All campers will have the opportunity to grow individually, and learn what it truly means to work as a team. We are committed to helping each camper reach their potential, and ultimately leave camp a better player. Come join us this summer!
Maryville University participates in NCAA Division II Athletics and competes in the prestigious Great Lakes Valley Conference.
Pre-College Design + Visual Art Program
June 19-23, 2023 and June 26-30, 2023
One-Day Portfolio Development Workshop July 1st, 2023
This program provides a unique opportunity for developing designers and artists to build their portfolios while working with university faculty in a highly creative and enriching design and visual art school environment. The program offers valuable foundation coursework to high school students interested in digital imaging, graphic + interactive design, architecture + interior design, photography, illustration and animation, model making, and more.

Health Professions Summer Institute: Exploring Careers in Health Professions
July 24 – 27, 2023
Cost: $150
Deadline: Sunday, July 2
The Health Professions Summer Institute is a 4-day career exploration program giving rising juniors and seniors in high school the opportunity to explore health care careers in Nursing, Occupational Therapy, Physical Therapy, Speech Language Pathology, Music Therapy, Exercise Science and Healthcare Management.
Students will get the chance to explore their future with interactive simulations in state-of-the-art labs based on exciting real-life career scenarios, learn about the vast array of in demand careers in the Health Professions field, get a sneak peek into the academic & co-curricular experiences as a college student, interact and engage with top-notch faculty in the Health Professions programs and meet and connect with peers who have similar interests.