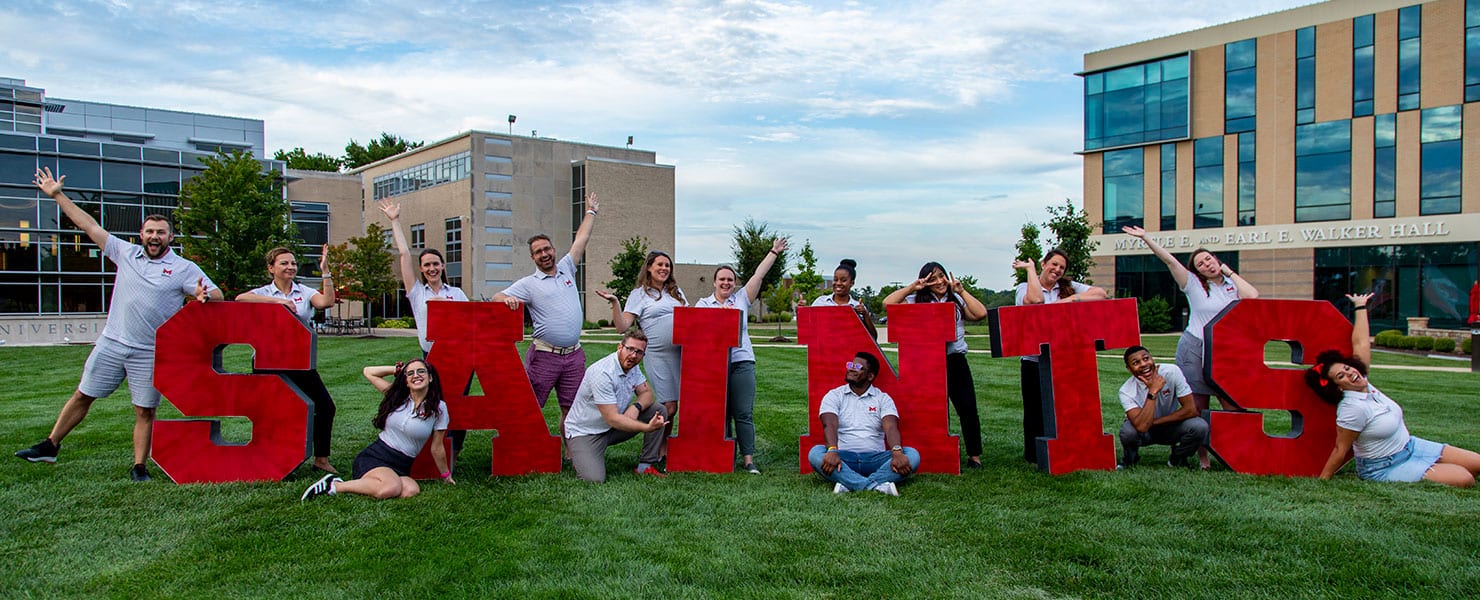 We know the college experience can seem daunting at the start—but we're here to help you every step of the way! Each student works closely with a life coach who serves as a resource, a guide, a knowledgeable academic adviser and a mentor … and that's just the beginning. Your life coach is approachable and accessible; he or she serves as a confidante when questions develop, as a source of support when concerns arise and is eager to celebrate your successes. Your life coach guides you through academic and career planning decisions, and helps ease your personal transition into the Maryville community.
Contact Us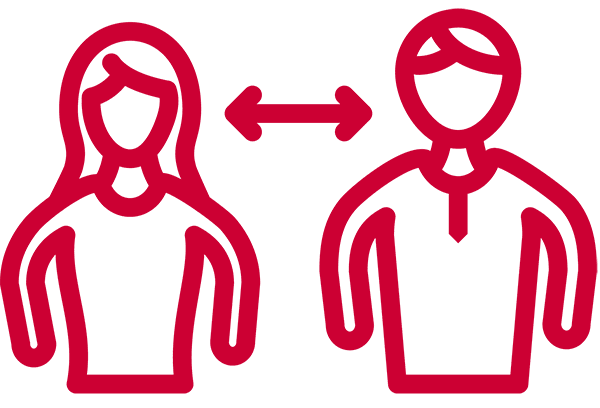 Accessible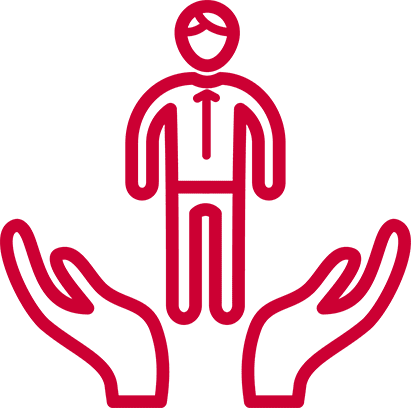 Supportive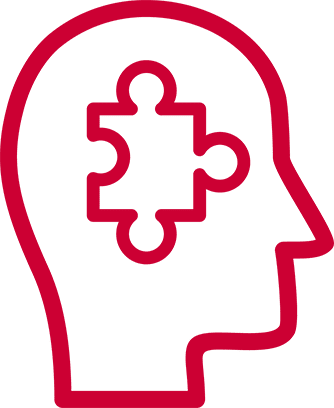 Knowledgeable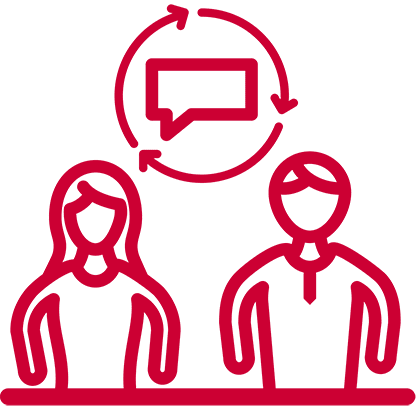 Helpful
Meet Our Team
---
Emma Bible
Life Coach
Emma graduated from Maryville University in 2021 with a B.A. in Psychology and Organizational Leadership. As a student, she served as a student worker and orientation coordinator. Before returning back to Maryville as a part of the Life Coach team, Emma most recently worked on the Operations team at a charter school in South City St. Louis.
As a student at Maryville, I experienced how life-changing it can be to have someone who is completely invested in your academic and personal success. I hope to give back to Maryville by giving students a space to explore the many opportunities present in their future while allowing them to learn about themselves and get to know the world around them. By exploring their strengths, passions, and interests, I look forward to helping students build the future they want while knowing I am here to answer their questions and cheer them on along the way!"
---
Kirby Cooper
Life Coach
Before becoming a Life Coach in 2021, Kirby graduated with a B.A. in History and minor in Art History from Maryville University. She previously worked as a student worker and orientation coordinator in the Division of Student Success.
I am so excited to continue my journey at Maryville as a Life Coach! The Maryville community allows students to thrive and reach their highest potential. As a Life Coach, I want to make sure students know that I am in their corner. I want to help you reach your goals, pursue your passions, and push you to be your best self academically, professionally, and personally.
---
Sam Gavic
Life Coach, Coordinator of Academic Success
Sam joined the Maryville University family in the summer of 2018. Sam moved to St. Louis from Dallas, Texas, where he worked at Southern Methodist University in Housing and Residence Life and as a coach at CrossFit KT. Sam earned his Bachelor's Degree in Communication and Sociology from the University of Wisconsin – La Crosse and his Master's Degree in Higher Education and Policy Study at Virginia Tech.
Curiosity is what motivates me. Learning a student's journey, asking questions and exploring your talents, passion, and interests excites me most about being a Life Coach at Maryville University.
---
Seth Matteson
Life Coach
Prior to joining the Life Coach team at Maryville in 2018, Seth served for three years as an Academic Advisor for his alma mater, Indiana State University, where he received his Bachelor's in Psychology and Master's in Human Resource Development in Higher Education and Industry.
As a life coach, my plan is to learn your story. I want to dive in and explore what your goals are for yourself—not just academically, but personally and professionally. Then, it is my personal goal to serve as a resource and as a motivating force in helping you successfully reach those goals—whatever they may be.
---
Aunyã McElroy
Life Coach
Aunya graduated in 2014 with a B.S. in Psychology from Southern Illinois University-Edwardsville and in 2018 she obtained her Master of Education in School Counseling from University of Missouri-St. Louis. Prior to becoming a Life Coach this summer, she was a School Counselor in Hazelwood, MO. Outside of work, she is a part-time therapist for Imani Therapy Wellness Center and group co-facilitator for middle and high school students at SistaKeeper STL.
I am passionate about building relationships with students and serving our community. As a Life Coach, I hope to be a support to students on their journey and empower them to define what success looks like for them. I am here to assist with some of the growing pains that may occur as well as celebrate your wins (big or small). You got this!!
---
Tasha Morwell
Life Coach
Tasha graduated from MacMurray College in 2014 with a BA in Psychology and from the University of Wisconsin at La Crosse in 2016 with an MSEd in Student Affairs Administration. Prior to coming to Maryville, she worked in educational access for historically excluded populations, and she managed the tutoring center at MacMurray College where she also taught first year experience, writing, study skills, and leadership.
I love working with new students as they make that huge change from high school to college. I particularly enjoy challenging students in new ways and watching them grow exponentially in their identities, confidence, relationships, knowledge, and wisdom throughout their college years. I get to see where they came from and where they're going all in their time at Maryville.
---
Shelby Mundle
Life Coach
Before joining the Life Coach team at Maryville University in the fall of 2022, Shelby worked for six years as an English teacher for sixth through twelfth grade students. Shelby earned her Bachelor's Degree in English and Secondary Education from Missouri Baptist University and went on to gain a Master of Education in Learning and Technology from Western Governor's University.
I cannot tell you how thrilled I am to be moving into the world of higher education, helping students bring what makes them unique and dynamic into a new and exciting chapter of their lives. I look forward to being both a resource and a cheerleader for you as you reach your goals!
---
Arren Romeril
Life Coach
Arren graduated from Maryville University in 2020 earning his Bachelors in Business Administration with honors. While at Maryville, Arren was the captain of the Men's Division I hockey team, president of International Student Association and served as a student worker in International Admissions. Prior to starting as a life coach in 2022, Arren Served as the Head Coach for Maryville's Division II Men's Hockey Team.
As a recent graduate from Maryville University, I was beyond grateful to have amazing life coaches who were there to help guide my path as not just a student, but to help in the development of my professional career. I am excited to continue my journey with Maryville University as a life coach, and help students achieve their educational, personal, and professional goals. I want all students to know that whatever they need, big or small, I will be there to help them in any way possible.
---
Wendell Stapleton
Life Coach
Wendell graduated from Southeast Missouri State University in 2021 with a BFA in Digital Art and is currently pursuing his Masters of Higher Education Administration at the same university. Prior to joining the Maryville Life Coach team, he served as Academic Coordinator for the McNair Scholars Program at Southeast Missouri State University. This program focused on assisting students from historically excluded populations pursue their terminal degrees through holistic student support and Graduate school preparation.
Having the opportunity to help students as they transition to college and grow into the professionals they want to be is something I am extremely passionate about. As a Life Coach I look forward to assisting students though every step of their collegiate journey!
---
Kevin Williams
Life Coach
Prior to becoming a Life Coach in 2019, Kevin worked extensively with high school students leading youth development programs, summer camps, adventure challenge experiences, and service trips. Kevin most recently worked as a Youth Director for the Episcopal Church. Kevin also worked as a counselor for the Upward Bound program at Keene State College in New Hampshire, where he earned his Bachelor's of Arts in Geography.
Committing to a college degree is a big decision, and can be a transformative experience for students. Every student's journey is different. I am passionate about meeting students wherever they are along the way, and helping each person discover their gifts, talents, and unique path through their time at Maryville and beyond.
---
Alicia Wojciuch
Life Coach, Coordinator of Life Coaching
Alicia joined the Life Coach team in the summer of 2017. Prior to joining Maryville University, Alicia served as Assistant Director of Academic Support at St. Louis College of Pharmacy coordinating their Disability Support Program and helping implement their StrengthsFinder Initiative along with providing personal and academic support to students. Alicia earned her Bachelor's Degree in Psychology and Mass Communications from College of the Ozarks and completed her Master's Degree in Social Work at University of Missouri-St. Louis.
I love working with students as they transition to college and into becoming an adult. I am honored to learn students' stories, to walk alongside them, and to encourage them to become their authentic selves.