We know the college experience can seem daunting at the start—but we're here to help you every step of the way! Each student works closely with a life coach who serves as a resource, a guide, a knowledgeable academic adviser and a mentor … and that's just the beginning. Your life coach is approachable and accessible; he or she serves as a confidante when questions develop, as a source of support when concerns arise and is eager to celebrate your successes. Your life coach guides you through academic and career planning decisions, and helps ease your personal transition into the Maryville community.
Contact Us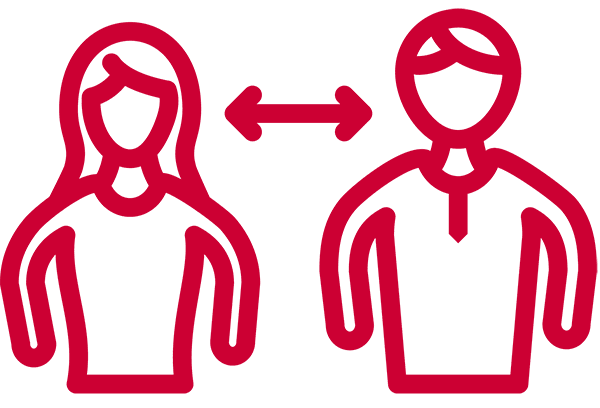 Accessible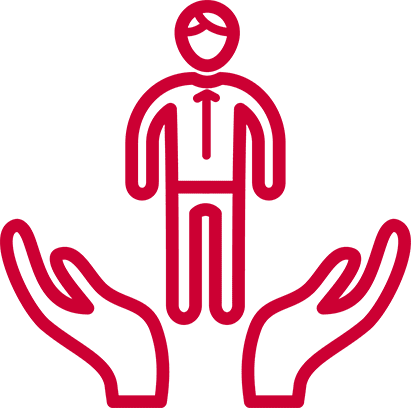 Supportive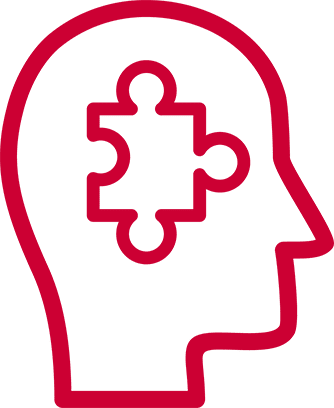 Knowledgeable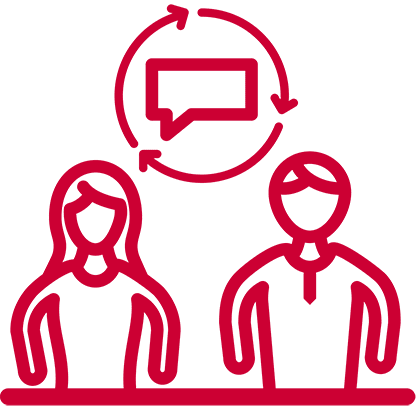 Helpful
Meet Our Team
---
Carmina Arriola
Life Coach, International Student Success and Support
Carmina joined Maryville University in 2018. Prior to becoming a Life Coach, she was an Academic Adviser for Aramco Services Company in Houston, Texas, managing their College Degree Program. Prior to Aramco, she was as an International Student and Scholar Advisor at Missouri University of Science and Technology. Carmina attended the University of Central Missouri earning her undergraduate degree in Graphic Arts Technology-Management and additionally spent a semester studying abroad in Maastricht, the Netherlands. Her graduate degree in Technology and Occupational Education is currently in progress.
I have a passion for helping others and my objective is to assist you with academic and life matters. Achieving your goals both in the classroom and life takes a team effort. Working together, we will discuss what success means to you, which tools and strategies you can use to your advantage and how to get engaged in the Maryville community. I'm excited to connect you all with the wealth of resources offered at Maryville and help you feel comfortable in your environment.
---
Grace Carlson
Life Coach
Prior to joining the Life Coach team in 2019, Grace served as the Career Services Program Assistant at MacMurray College. Grace earned her Bachelor's in Political Science and Sociology from Augustana College.
As your Life Coach, I am here to learn about you as a unique individual- where you are coming from, who you are now, and what your vision is for the future. I am here to cheer you on during the good times, support you through the tough times, and ultimately assist you in creating your best college experience.
---
Kristen Ely
Lead Life Coach
Prior to becoming a life coach at Maryville, Kristen served as Assistant Director of Athletics/Senior Woman Administrator (SWA) for NCAA Compliance and Student Services at the University. Prior to Maryville, she was the Assistant Director of Athletics/SWA and Head Volleyball Coach at Westminster College in Fulton, Missouri. Kristen earned her bachelor's degree in psychology from St. Lawrence University, and completed her master's degree in education while serving as a graduate assistant for the women's volleyball program at Elmira College.
As a Life Coach, I know each student will arrive with their own story. I look forward to learning more about their experiences and guiding them through the next chapter in their lives. At Maryville, students will have an opportunity for a transformational experience that will prepare them for achieving their future goals and aspirations. I hope to serve our students as a resource, sounding board and at times a safety net as they pursue their passions and embark on their own personal journey to academic, professional and personal success.
---
Sam Gavic
Life Coach
Sam joined the Maryville University family in the summer of 2018. Sam moved to St. Louis from Dallas, Texas, where he worked at Southern Methodist University in Housing and Residence Life and as a coach at CrossFit KT. Sam earned his Bachelor's Degree in Communication and Sociology from the University of Wisconsin – La Crosse and his Master's Degree in Higher Education and Policy Study at Virginia Tech.
Curiosity is what motivates me. Learning a student's journey, asking questions and exploring your talents, passion, and interests excites me most about being a Life Coach at Maryville University.
---
Brady Griffith
Lead Life Coach
Prior to his work as a life coach at Maryville, Brady served as student activities coordinator at East Central College in Union, Mo. A Maryville alumnus, he earned his B.A. in organizational leadership.
With life coaches providing individualized attention and focusing on personal interests, you can be highly successful in higher education. From personal experience, I know Maryville's faculty and staff are intelligent, committed and passionate. We'll know you by name, and help you achieve your goals every step of the way.
---
Leshay Mathis
Life Coach
Leshay joined the Life Coach team in the summer of 2018. She graduated with honors from Southeast Missouri State University in 2014 with her Bachelor's of Art in Dance and Bachelor's of Science in Corporate Communication. After graduation, Leshay lived in Chicago working as an Admissions Counselor for her alma mater.
People say college is the best four years of your life…and as your Life Coach I want to make sure you feel the same way when you walk across the stage at graduation. I want to celebrate your successes, push you to find your passions, and support you through the stressful times. My job is to help you become your best self, and I can't wait to meet you!
---
Seth Matteson
Life Coach
Prior to joining the Life Coach team at Maryville in 2018, Seth served for three years as an Academic Advisor for his alma mater, Indiana State University, where he received his Bachelor's in Psychology and Master's in Human Resource Development in Higher Education and Industry.
As a life coach, my plan is to learn your story. I want to dive in and explore what your goals are for yourself—not just academically, but personally and professionally. Then, it is my personal goal to serve as a resource and as a motivating force in helping you successfully reach those goals—whatever they may be.
---
Olivia Snare
Life Coach
Prior to joining the life coach team at the beginning of 2019, Olivia worked as an admission counselor at her alma mater Southeast Missouri State University. That is where she received her B.S. in Mass Communication: Advertising and Public Relations and a minor in Sport Management.
I'm here to help you navigate college, and I want to do everything I can to make you feel confident, supported, and successful!
---
Charles Smith
Life Coach
Prior to becoming a Life Coach, Charles served as a Graduate Assistant in the Office of Student Involvement. A recent graduate of Maryville University, Charles earned a Bachelor's in Sports Business and Management from the Rawlings Sports Business and Management Program.
While working as a graduate assistant, my eyes opened to the world of possibilities within higher education. It was an area I saw myself enjoying and succeeding. Working with students had a major impact on me, which led me to want to work with students on a deeper level. As a Life Coach, I want each student to know I'm on their side, and I'm ready to be there every step of the way, from their first day of orientation to the day they walk across the stage at graduation.
---
Esra Uysal
Coordinator, International Student Success – Engagement & Programming
Esra served as a Graduate Assistant for two years in the Center for Global Education at Maryville University before she transitioned into her role as a Life Coach in 2015. She is currently serving as a Life Coach for International Students. while also assuming the role of Coordinator of International Student Success for Programming and Engagement, creating numerous programs and services focused on acclimating and integrating International students into the Maryville community. She earned her B.A. in Management from Bogazici University, Istanbul, and her master's degree in Strategic Communication and Leadership from Maryville.
My passion is working with students to help them achieve their personal, academic and career goals. Together we will bridge that road to success!
---
Brittney Williams
Life Coach
Prior to her work at Maryville as a life coach, Brittney served as a college adviser through Missouri College Advising Corps at Ritenour and Gateway STEM high schools. Brittney earned her B.A. in English with a minor in Business from the University of Missouri – Columbia.
I am excited to understand the uniqueness of each student and guide them to obtain their short and long-term educational, career, and personal goals. I will serve as an advocate and a rich resource for students. I have a vested interested in developing a personalized experience focused specifically on the student's development and growth.
---
Juliana Wilson
Life Coach
As a Maryville alumni, Jules earned her Bachelor's of Science in Nursing in 2013. Prior to starting as a Life Coach, she practiced as a registered nurse on a neurosurgical/neuroscience unit at St. Luke's Hospital.
It is great to be back at Maryville! I know from personal experience that Maryville challenges and cares for their students. I am honored to be a part of the team that will support and guide students to success while navigating the college experience.
---
Alicia Wojciuch
Lead Life Coach
Alicia joined the Life Coach team in the summer of 2017. Prior to joining Maryville University, Alicia served as Assistant Director of Academic Support at St. Louis College of Pharmacy coordinating their Disability Support Program and helping implement their StrengthsFinder Initiative along with providing personal and academic support to students. Alicia earned her Bachelor's Degree in Psychology and Mass Communications from College of the Ozarks and completed her Master's Degree in Social Work at University of Missouri-St. Louis.
I love working with students as they transition to college and into becoming an adult. I am honored to learn students' stories, to walk alongside them, and to encourage them to become their authentic selves.