Office of Service & Spiritual Life – Staff
---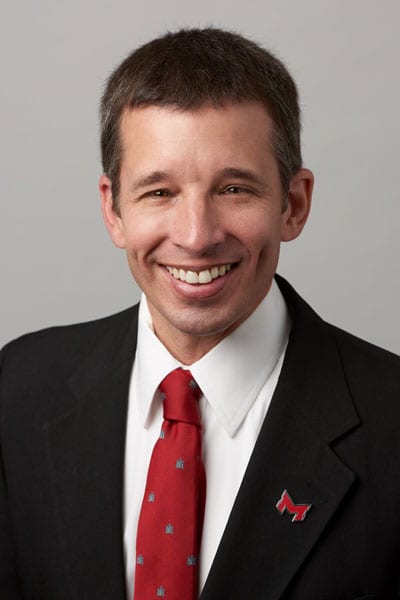 Steve DiSalvo
Director of Service & Spiritual Life
314.529.9521
sdisalvo@maryville.edu/
McNally House, Room 107
Stephen DiSalvo has led Maryville University's Office of Service & Spiritual Life since fall 2006, supporting students of all or no religious affiliation, educating about social issues and providing multiple opportunities to participate in volunteer service through collaborations and partnerships with campus and community partners. He is a member of the National Association of College and University Chaplains. His journey to Maryville had multiple twists and turns including working with individuals with disabilities in residential, middle and high school settings. He also taught Freshman theology at St. Mary's High School in St. Louis In 1988, he earned his Bachelor's Degree in Journalism with and emphasis in advertising and in 1998, a Master's Degree in Education in Special Education, both at the University of Missouri in Columbia, Mo. In 2005, he earned a Master of Divinity at Aquinas Institute of Theology in St. Louis.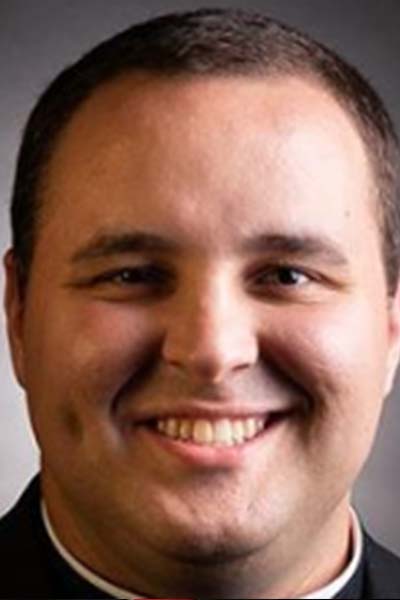 Rev. John Schneier
Catholic Newman Center Priest
314.529.6597
jschneier@maryville.edu
McNally House, Room 106
Fr. John Schneier, a Catholic priest since his ordination in 2017, also serves as the Associate Pastor at Incarnate Word Parish, just up Highway 141 at Woods Mill Road and Olive Blvd in Chesterfield. He is lifelong St. Louisan, rabid Cardinals and Blues fan, and an avid golfer. More than that though, he enjoys helping others grow in their love for Christ through the Sacraments, especially the Eucharist and Reconciliation. To quote the venerable American Bishop Fulton Sheen, "The greatest love story of all time is contained in a tiny host." The Holy Eucharist reminds us of how we are loved by God, and how much we are called to love Him (and others) in return. In his ministry at Maryville, he hopes to share with all of you the love and joy that he has received from being a disciple of Jesus, and how happy and fulfilled our lives can be when God is at the center of everything we do.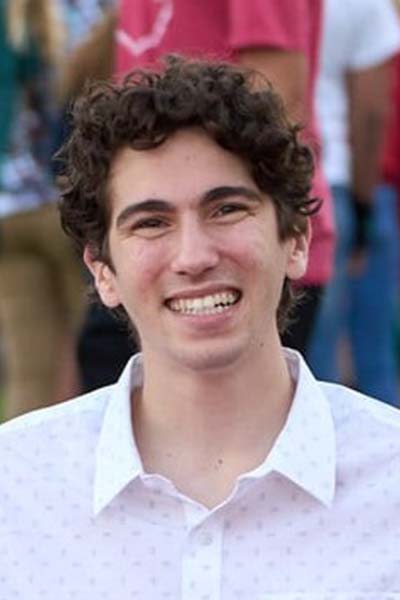 Joey Abeles
Hillel Manager
314.529.9437
jabeles@maryville.edu
McNally House Room 103
Joey Abeles is a Los Angeles native and a graduate from UCLA, where he studied Psychology and Religion. Joey previously served as an Assistant Director of the Student Alumni Association at UCLA. He was also a Community Service Manager, a customer service representative at a restaurant, a campus tour guide, and the university mascot, Joe Bruin.
Jewish community has always been a priority for Joey. He was an active leader of USY, a Jewish youth group, and Camp Ramah, which he staffed for four summers. At UCLA, Joey was a founding member of the Jewish Awareness Movement board, where he helped facilitate events for Jewish holidays, interfaith dialogues, and Jewish learning seminars. As the Hillel Manager, Joey seeks to developing a home-away-from-home for Jewish students and fostering an inclusive, understanding, and informed community among Jewish and non-Jewish students, faculty and staff. He sees religion as a means for making connections and wants Hillel to serve as a space for real conversations guided by curiosity.