GET THE FREE SAINTS ALERT MOBILE APP NOW
For use whether you're on campus or not.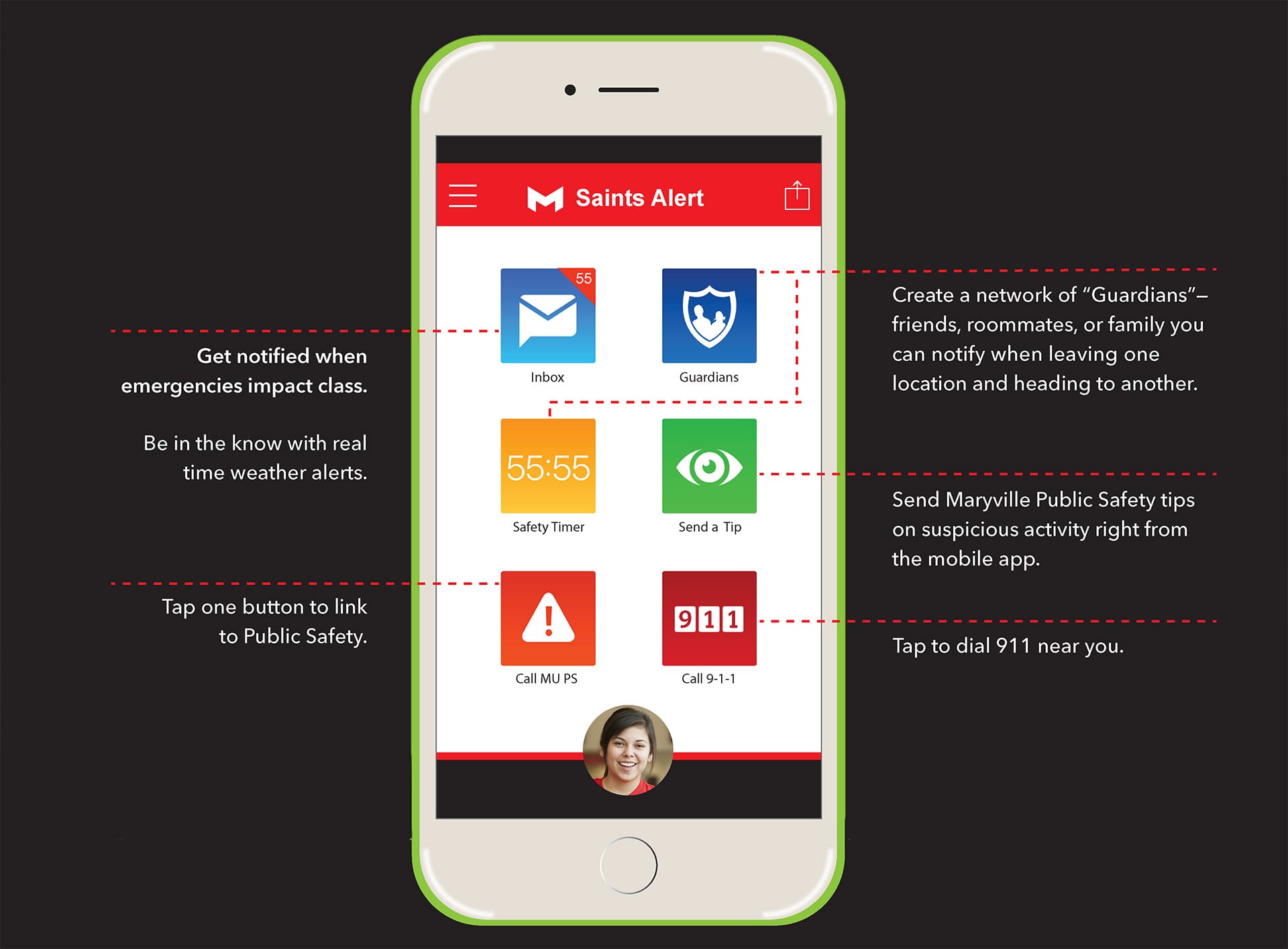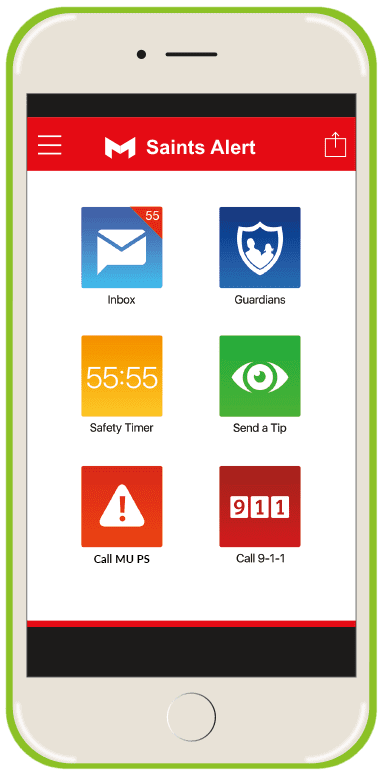 ■ Get notified when emergencies impact class.
■ Be in the know with real time weather alerts.
■ Tap one button to link to Public Safety.
■ Create a network of "Guardians" – friends, roommates, or family you can notify when leaving one location and heading to another.
■ Send Maryville Public Safety tips on suspicious activity right from the mobile app.
■ Tap to dial 911 near you.