Dean: School of Education
---
Welcome to the School of Education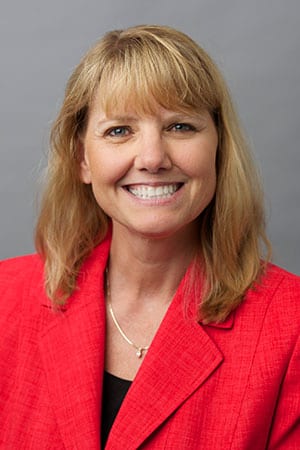 As the field of education enters a significant era of change, challenge and opportunity, Maryville's diverse network of school and district partnerships, combined with our commitment to preparing "socially responsible critical thinkers who are collaborative and reflective educators committed to the moral endeavor of schooling in a democracy," provides a rich environment for learning.
Through our high quality teacher preparation programs, candidates receive the earliest and most comprehensive field-based experiences available anywhere. The strong cohort model used in our advanced study programs for educational professionals allows programs to be tailored to the unique needs, strengths and goals of cohort members.
The School of Education offers undergraduate programs in early childhood/elementary education, elementary education, middle level education and secondary education. We offer master's degree and advanced certification programs in teacher leadership, gifted education, reading specialization and educational administration. Additionally, we offer doctoral studies in three strands: educational administration, teacher leadership and higher education leadership.
Our faculty works closely with partner schools and districts to provide teacher candidates with personalized guidance throughout their educational journey.
Maryville has a proud history of preparing influential teachers and leaders in schools throughout the St. Louis region and beyond. We are honored to have played a role in that legacy.
Mascheal Schappe, EdD
Dean