BACHELOR'S IN MANAGEMENT
INFORMATION SYSTEMS
BACHELOR'S IN
MANAGEMENT
INFORMATION SYSTEMS
MANAGEMENT INFORMATION SYSTEMS
Gain Critical
Technology Skills.
Gain Critical Technology Skills.
By definition, the role of management information systems changes as it responds to the rapidly changing world of technology.
Maryville University's Management Information Systems (MIS degree) program targets the workers of the future who need a broad foundation of knowledge in network, desktop, web and business applications and also the opportunity to explore and specialize in a variety of emerging technologies. The program prepares you for both the business and technical aspects of designing, developing and implementing information systems.
MANAGEMENT INFORMATION SYSTEMS STUDENT
PROJECT-BASED LEARNING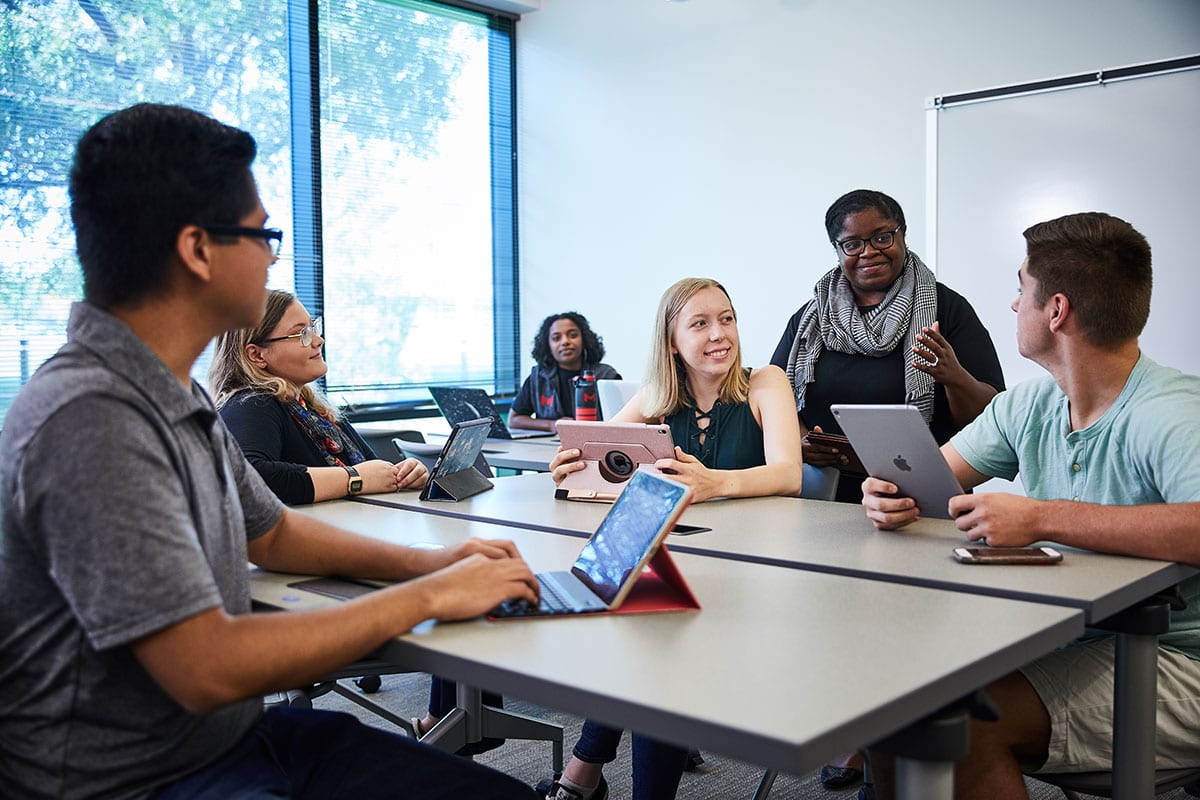 During their senior year, MIS majors are paired up in teams and assigned a client to develop an application, databases, learn project management, collaboration, and all the challenging technical aspects of application development to gain an appreciation for the requirements, potential and limitations of a job following graduation.
PROFESSIONAL PARTNERSHIPS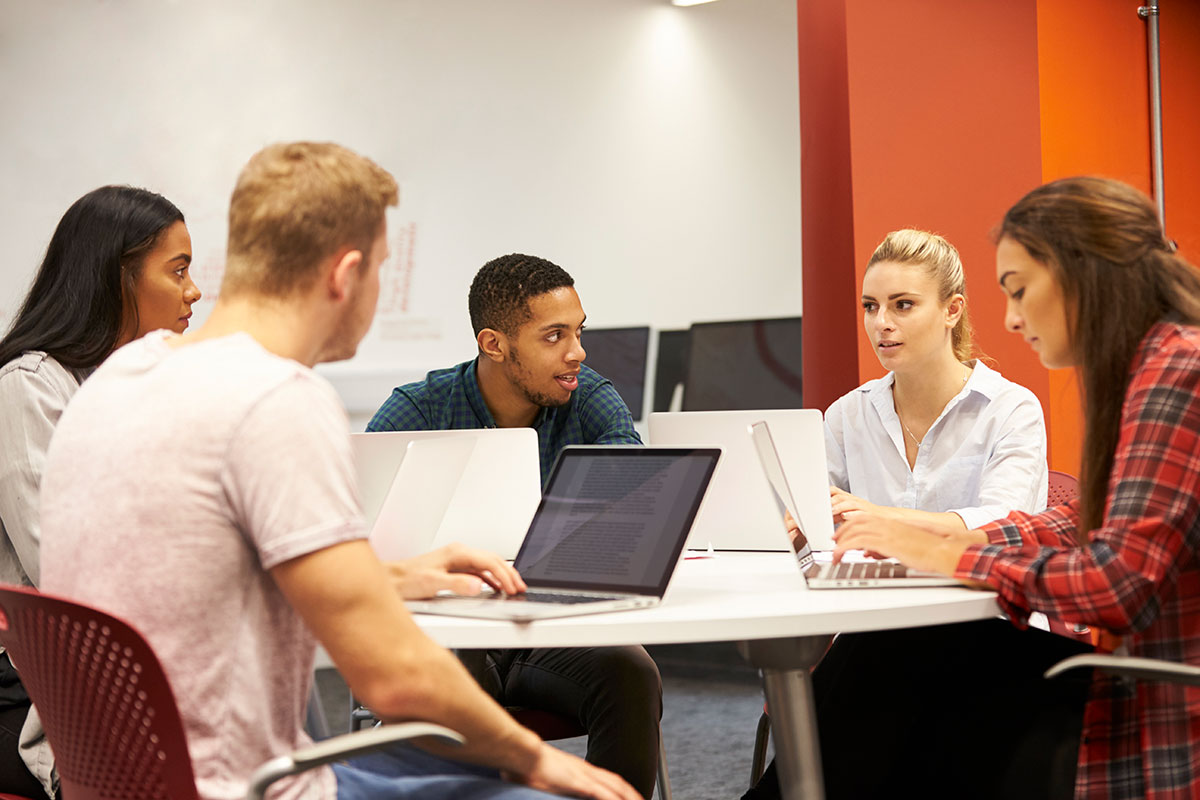 Maryville partners with corporate and civic organizations in the greater St. Louis region and beyond to provide students with opportunities to experience hands-on involvement in real-world projects. Partners of the university include:
• TD Ameritrade / Charles Schwab
• MasterCard
• Express Scripts
• World Wide Technology
FEATURED
FACULTY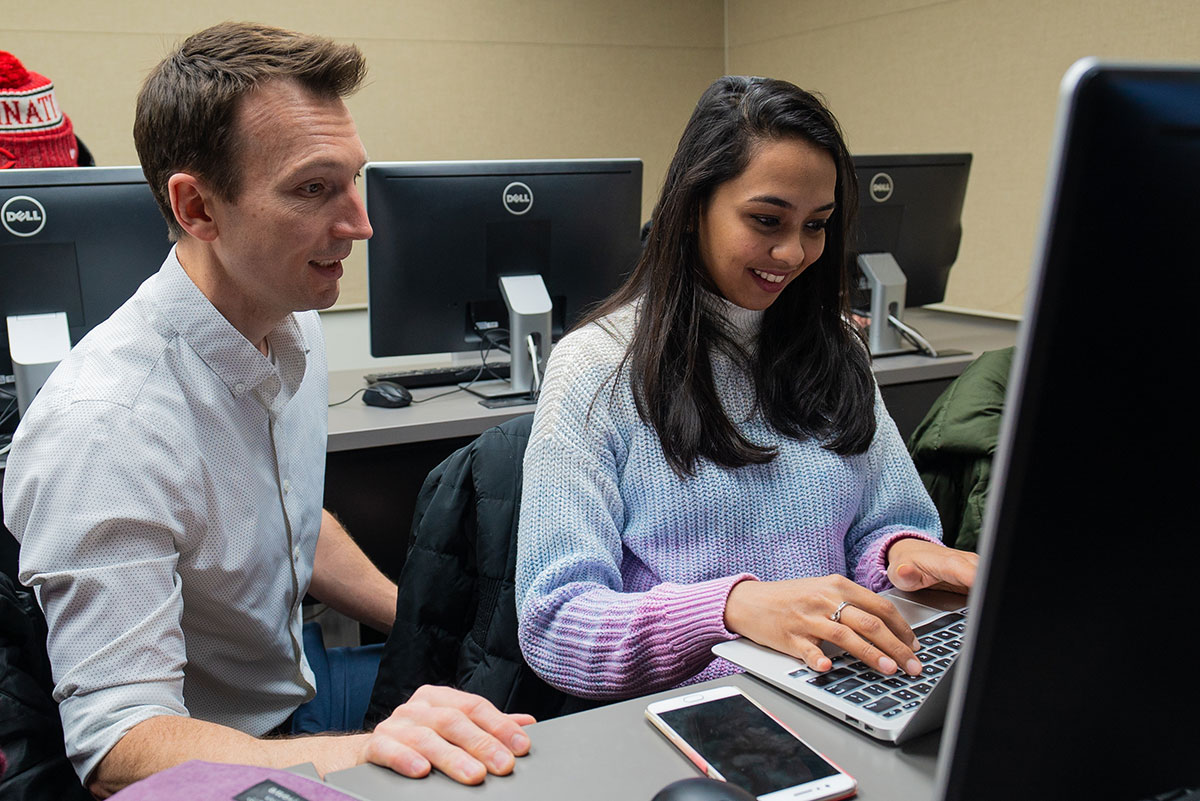 Robbie Beane, assistant professor of data science, has taught courses in Python programming, machine learning, predictive modeling, big data analytics and neural networks, among others. He supports the sports analytics program by providing technical expertise, and has also supervised a number of data science capstone projects.
MANAGEMENT INFORMATION SYSTEMS STUDENT
ONLINE MANAGEMENT INFORMATION SYSTEMS PROGRAM
THE BIG PICTURE
The Management Information Systems major prepares business professionals for a variety of technology leadership roles in the organization ranging from traditional roles as systems analysts and database administrators to emerging careers in web design and mobile application design.
SALARY
TOP 10%
$142,220 MEDIAN
$88,740
JOB GROWTH
9%
ESTIMATED
through 2026
54,400 NEW JOBS THROUGH 2026
LARGEST EMPLOYERS
in this field:
*Data on this page provided by the Bureau of Labor Statistics.
*Data on this page provided by the Bureau of Labor Statistics.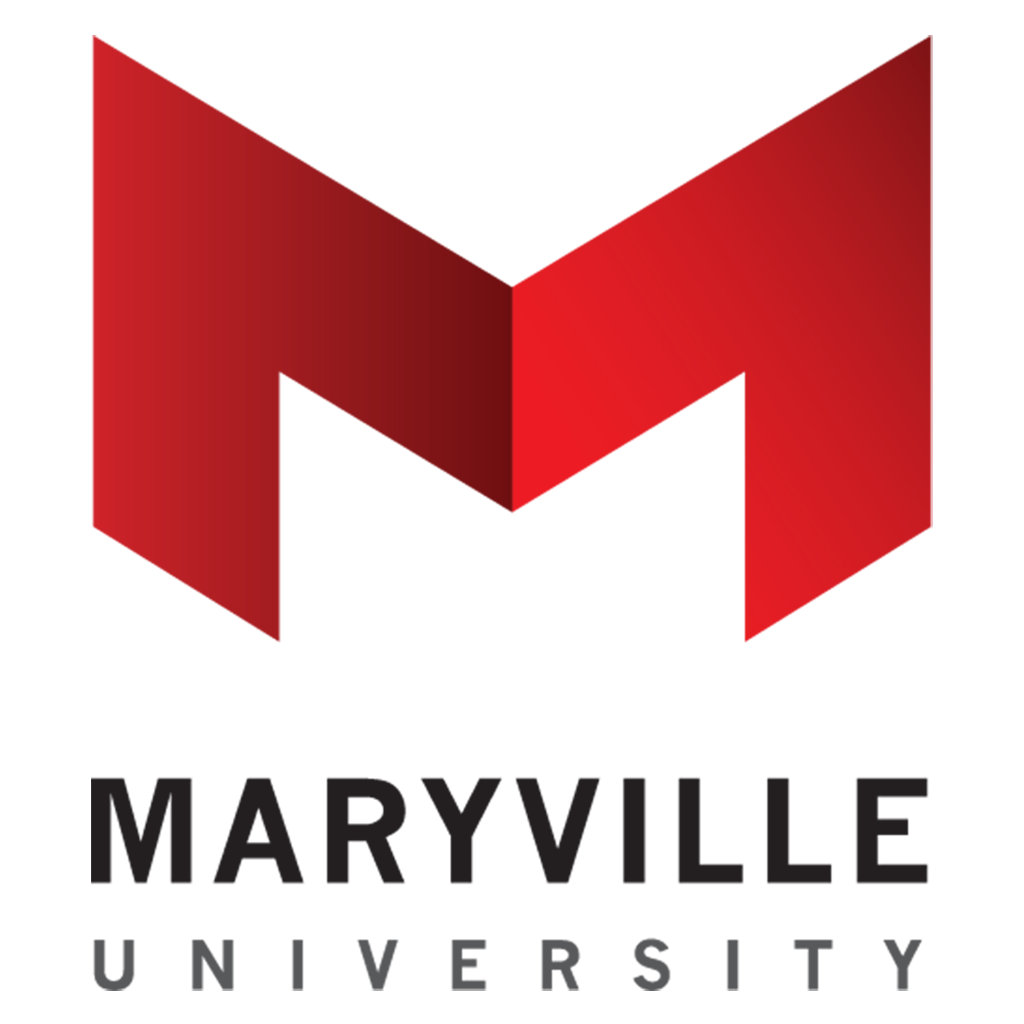 Maryville's
Management Information Systems degree program
prepares business students with the technological skills necessary to anticipate and evaluate emerging tools.
REQUEST INFORMATION