What Honors Students are Saying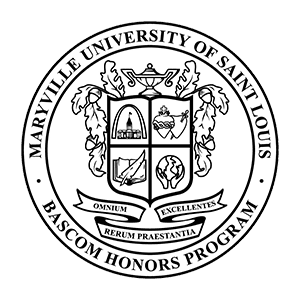 The Bascom Honors Program is a community of students and faculty who love learning, whether it's about the architecture of downtown St. Louis, the history of 13th century Britain or advanced mathematical theories. Regardless of their focus, honors students are constantly expanding their educational and personal goals, and succeeding.




Brianne Howerton
Psychology & Biomedical Science
Class of 2019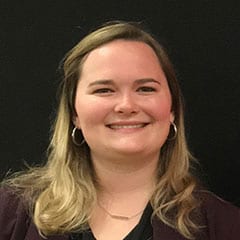 I thoroughly enjoyed the Honors program while I was at Maryville University because it expanded my knowledge base in a fun and engaging way. The topics for the classes were unique spin offs based around the subject – Pirates and poisons, global infections, and screenwriting for the stage were just some of the subjects I was exposed to through the Honors program that I would never have been able to learn about outside of it. The assignments and projects allowed me to dive deeper into the material in my own way and I connected with faculty and peers on a broader level through our discussions with each class.
Richard Forth
Finance
Class of 2020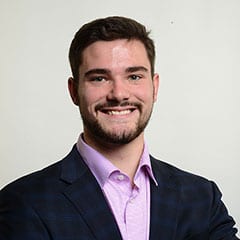 The Honors program encourages students to explore classes they otherwise would not have considered. From the political elections courses to the history of the Vietnam war, they provide an alternative to the vanilla classes students enroll in. This unique class set broadens our perspective in relation to learning. Another luxury of the honors classes is they add an additional credit hour, which helps ensure students have the necessary credits to graduate on time. For me, the extra credits have enabled me to take less classes in my final year and focus on my internship availability and career development.
Victor Martinez
Liberal Studies
Class of 2020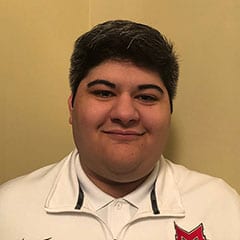 The Bascom Honors Program has afforded me an opportunity to continue growing and evolving as a student and as a person. The unique class structure and the great students and faculty who make up the program have made it one of the favorites parts of my college experience. From unique and interesting classes to fascinating study abroad trips the program has given me the opportunity to expand myself beyond what I thought I was able to be.
Sharolyn McCoy
English
Class of 2020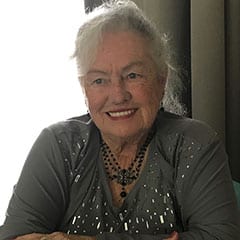 As a life-long learner, I transferred into Maryville University with 45 hours in the Fall of 2017. In the Fall of 2018, I made the Dean's List. I decided to apply for Bascom Honors; I was accepted. So far my favorite part of the program was earning honors hours for Oxford Study Abroad. The semester honors requirements are not difficult to work into my schedule. There is such a variety of events offered to meet our requirements, I have been able to choose several I can attend that interest me. I have made new friends through the program. I hope to fulfill all requirements in order to graduate in May 2020 with Honors.