PRE-PHYSICAL
THERAPY
PRE-PHYSICAL
THERAPY
Join One of the
Fastest Growing Professions.
Join One of the Fastest Growing Professions.
Maryville's Pre-Physical Therapy program serves students from any science major who are interested in pursuing a career as a physical therapist.
The program ensures that students have access to the courses they need to meet their pre-professional requirements as well as providing support and guidance along the way. We help our students develop the credentials that physical therapy schools are looking for including demonstration of academic excellence in all course work, particularly in biology, exercise science, chemistry and physics and affirmation of a long-term, growing commitment to serving others.
PROFESSIONAL PARTNERSHIPS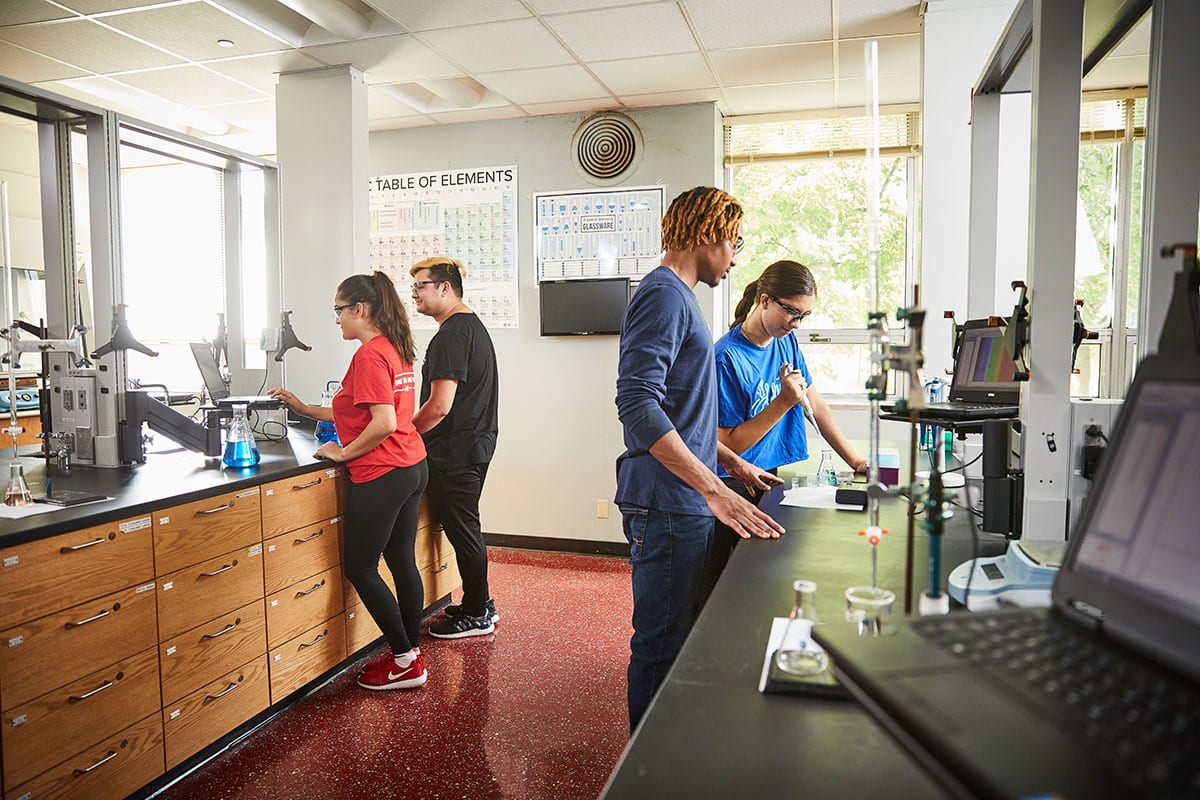 St. Louis is a world-class hub for science, research and development. With more than 400 health professions related organizations in the region, Maryville students can gain internship and research opportunities with companies such as:
• SSM
• Danforth Plant Science Center
• Missouri Botanical Garden
• GlaxoSmithKline
• Mallinckrodt
• Monsanto
• Pfizer
FEATURED
FACULTY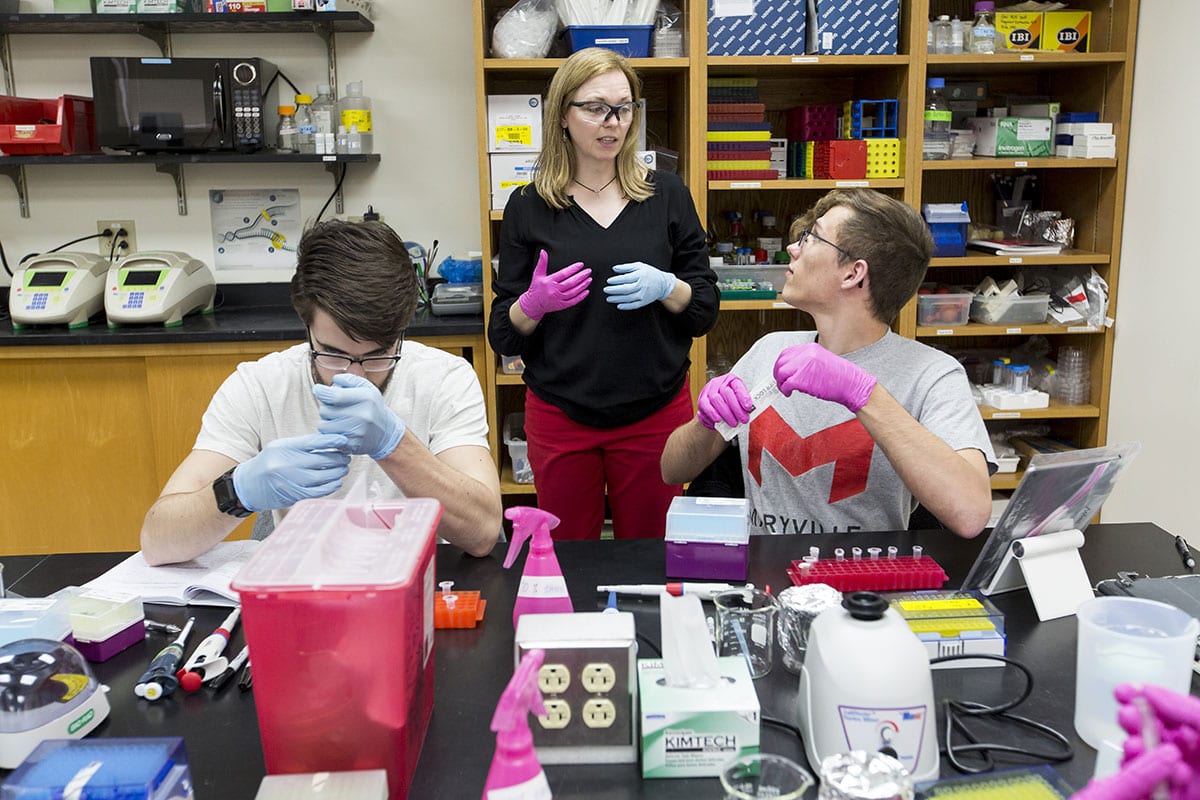 Stacy Donovan, a certified Apple Distinguished Teacher, isn't your typical associate professor of biology. Donovan, who spent four years as a postdoctoral research fellow at St. Jude's Children's Research Hospital before starting her teaching career, is constantly trying to think of creative ways to get students engaged in class.
THE BIG PICTURE
More than 120,000 physical therapists are licensed in the U.S. today, treating nearly 1 million people daily. Licensed therapists work in hospitals, sports medicine facilities, acute care, long-term care, rehabilitation centers, pediatric facilities, and more.
SALARY
TOP 10%
$122,650 MEDIAN
$86,850
JOB GROWTH
15%
ESTIMATED
through 2026
438,100 NEW JOBS THROUGH 2026
LARGEST EMPLOYERS
in this field:
*Data on this page provided by the Bureau of Labor Statistics.
*Data on this page provided by the Bureau of Labor Statistics.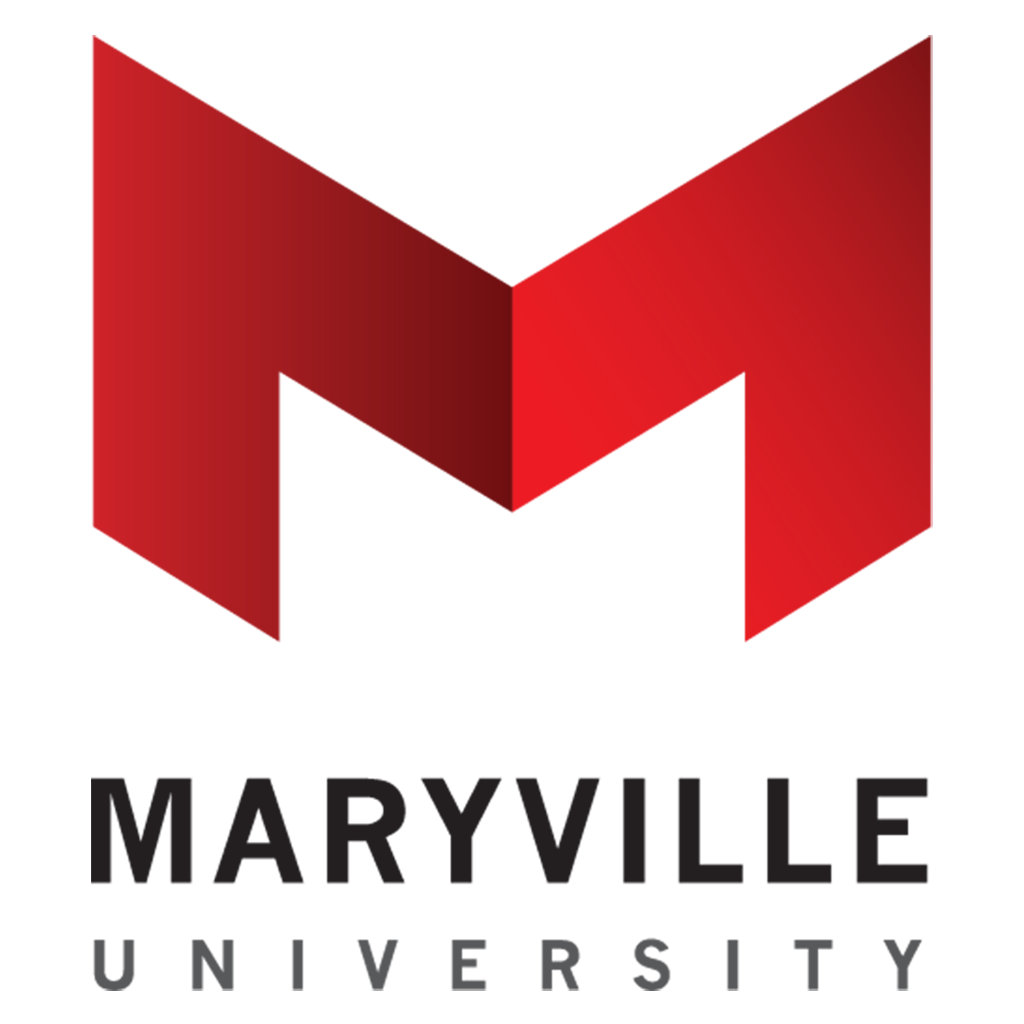 With nearly half a million physical therapy jobs becoming available in the next 10 years, you can enter this ever-growing field with a pre-physical therapy degree.