Art & Design
---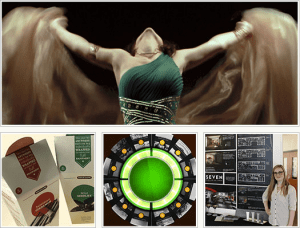 Maryville Art & Design students pursue their degrees within a tight knit, creative community where professors genuinely invest in cultivating student success within the university and in the professional community.
Together, all Art & Design students share a core curriculum designed to build strong foundational skills and knowledge, encourage creative problem solving, and promote cultural awareness. They then bring that foundational experience to the specialized and advanced studies of their major.
Each program offers distinct opportunities to develop current in-demand critical thinking skills, gain rich experience with the tools and technologies of their discipline, and access to curricula designed to prepare students for a meaningful career in a creative field. This includes a required internship, a senior capstone/seminar experience and the opportunity to join one of our professionally affiliated student organizations.
Committed to excellence, Maryville's Art & Design undergraduate programs are all accredited by the National Association of Schools of Art and Design. In addition, the Council for Interior Design Accreditation also accredits Interior Design.