Spirit of Maryville 2020: Missouri Foundation for Health
---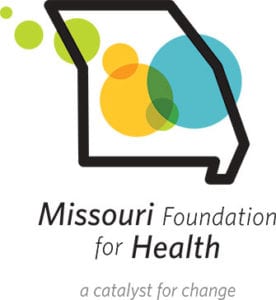 The Missouri Foundation for Health (MFH) works to improve the health and well-being of individuals and communities most in need through partnership, experience, knowledge and funding. Since its founding in 2000, MFH has supported 1,505 organizations in 84 Missouri counties and the city of St. Louis to benefit a range of programs.
Several programs have a direct association with Maryville. In 2010, MFH awarded a four-year, $323,587 nursing retention grant to alleviate a shortage of health care professionals by helping nontraditional students complete programs in what is now Maryville's Catherine McAuley School of Nursing.
In 2017, MFH committed to a $452,192 five-year grant to ensure that more children in North St. Louis County receive speech and language therapy sessions through the Walker Scottish Rite Clinic, a program of Maryville. Children receive these services at the Clinic's partner site at YWCA Head Start North County Center. The grant also helps educate teachers to identify Head Start children who may be in need of services.
Investments like these not only address current health disparities but may also have wider implications. "These students and children will be our future civic leaders, championing positive changes for their communities," said MFH senior strategist Doneisha Bohannon.