Spirit of Maryville 2015: Evelyn Chiao Yuan
---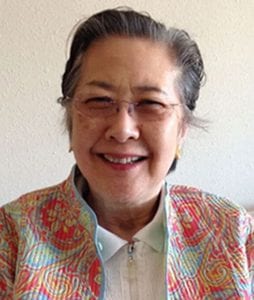 Evelyn Chiao Yuan was the first student from China to attend Maryville on a scholarship. She was educated by Sacred Heart nuns throughout her academic career, and with the assistance of Mother Patricia Barrett she converted to Catholicism while at Maryville.
Yuan has commemorated her experience by endowing the Evelyn Yuan Scholarship, awarded annually to an academically gifted Asian student, and supports other major Maryville initiatives. Following her studies in chemistry, Yuan worked in labs for Pfizer and Schering-Plough (now Merck & Co.) pharmaceutical companies.
A longtime volunteer and a New Jersey native, Yuan now lives in San Francisco, Calif.