Scholarship of Teaching and Learning Seminar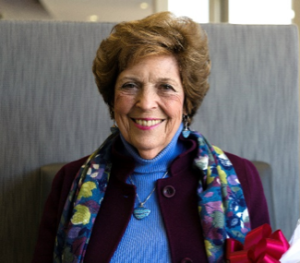 THE MARILYN COHN SCHOLARSHIP OF TEACHING AND LEARNING SEMINAR
Each Spring since 2005, Maryville University faculty have been invited to volunteer to participate in the Scholarship of Teaching and Learning Seminar for the purpose of studying their own teaching. It is up to a two year commitment that brings together an interdisciplinary group of faculty interested in examining and documenting their teaching and student learning.. The goal is two-fold: (1) to produce new findings, insights, and/or models of teaching that will foster deep and lasting understanding by students; (2) to develop a respect for teaching as scholarly work and lead to a culture of pedagogical inquiry and conversation throughout the university.
Throughout the seminar participants study the concepts and methods of SoTL and conduct a study of their own classroom or program. These participants are then expected to share the results of their research with colleagues. Many others disseminate their results at local, regional, national, and international conferences and in publications. The major reward is a strong sense of personal scholarly accomplishment, widely recognized by the entire university community.
To read a journal article about Maryville's SoTL/Action Research Seminar Program, follow this link:
http://repository.brynmawr.edu/cgi/viewcontent.cgi?article=1026&context=tlthe
Marilyn Cohn SoTL Seminar Description
The Scholarship of Teaching and Learning (SoTL) seminar is designed to give participants the ability to systematically study their teaching to improve student learning. The seminar will discuss the difference between scholarly teaching and SoTL and examine disciplinary and interdisciplinary methods to collect and analyze data.
Learning Objectives: At the end of the seminar….
Participants will be able to define SoTL and discuss SoTL concepts
Participants will be able to implement a learning strategy and be able to collect and analyze data on the learning strategy
Participants will be able to conduct a SoTL project
SoTL Seminar Frequently Asked Questions
How long is the commitment?
At least a 2 semester commitment

The seminar meets every three weeks throughout the fall and spring semesters
Mix of face to face interaction, small group, and readings

Readings are mix of case studies and SoTL research text
Who is eligible to participate?
Seminar participants

All faculty and staff who are in their 2nd year at Maryville are welcome
Individuals can be new to SoTL or past participants looking to expand their SoTL knowledge
What does the final SoTL project look like?
SoTL project

The seminar is designed to give participants the ability to systematically study their teaching to improve student learning. The "size" of the project is individually determined
Some participants complete a study (approved by HSRB) and other participants study an aspect of their class (introduction of a new app)
What are past participants saying about the seminar?
Bonnie Stegman

This seminar facilitated the assessment of how my courses are structured. It gave me the tools to prepare to evaluate course assignments and how students perceive them. Working with my peers enabled me to continually assess my thinking on the scholarship of teaching and learning. I would highly recommend this seminar to anyone who would like to explore the concepts of teaching and learning and interactions with students."

Stacy Donovan

The SoTL Seminar provided me with the skills and support I needed to develop a research question and collect both quantitative and qualitative data. Throughout the seminar, I gained valuable insights into what my colleagues in other fields were studying, which then gave me ideas for my own teaching.