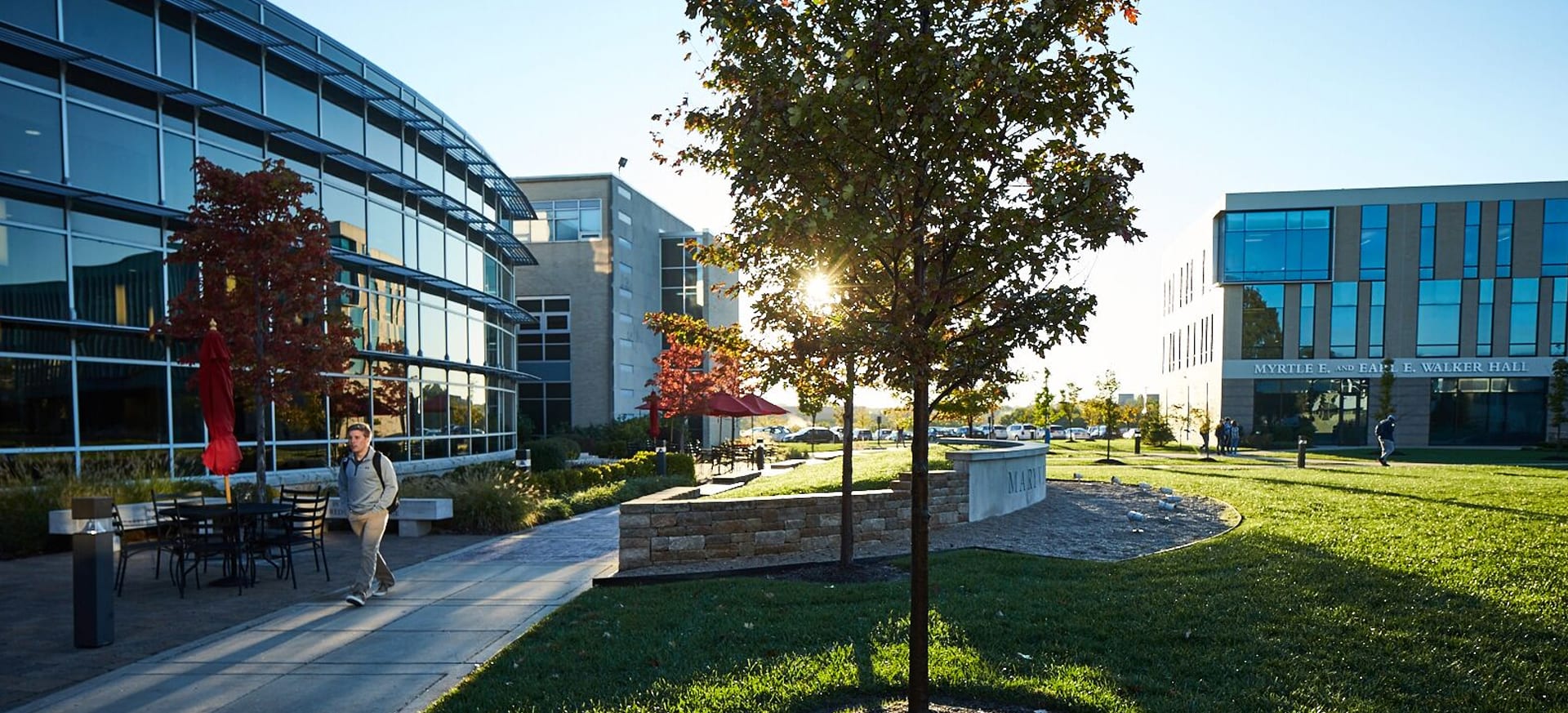 What is Title IX?
Title IX of the Education Amendments of 1972 (20 U.S.C. § 1681 and its implementing regulation at 34 C.F.R Part 106 provides that "no person shall, on the basis of sex, be excluded from participation in, be denied benefits, or be subjected to discrimination under any education program or activity receiving federal financial assistance."
Maryville University does not condone and will not tolerate discriminatory sexual harassment and is committed to providing programs, activities, and an educational environment free from discriminatory sexual harassment.
At Maryville University sexual harassment includes unwanted behavior such as quid pro quo sexual harassment, hostile environment sexual harassment, dating violence, domestic violence, and stalking.
Please note that other gender-based discriminations are also governed by Title IX.
Maryville's Sexual Harassment Policy can be accessed HERE.
The Title IX Coordinator monitors Maryville's compliance with Title IX, oversees investigation and adjudication of complaints, and delivers Title IX training to the Maryville community.
Reports of an alleged violation of the Maryville Sexual Harassment Policy can be reported here.
Maryville University has
training materials
available for those who are interested in learning more about this topic.
Title IX Officers
Claudia Lyerly
Executive Director and Title IX Coordinator
Office of Institutional Equity and Compliance
clyerly@maryville.edu
314.529.6721


Federal Title IX Resources
Kansas City Office
Office for Civil Rights
U.S. Department of Education
One Petticoat Lane
1010 Walnut Street, Suite 320
Kansas City, MO 64106
---
816-268-0550
OCR.KansasCity@ed.gov
Fax: 816-268-0559
Headquarters
Office for Civil Rights
U.S. Department of Education
400 Maryland Avenue, SW
Washington, DC 20202-1100
---
Customer Service Hotline:
800-421-3481
OCR@ed.gov
Fax: 202-453-6012
TTY: 800-877-8339