Crowdfunding at Maryville. Support in Numbers.
Maryville University of St. Louis, is an outstanding national university offering a comprehensive and innovative education focused on student learning, outcomes and successes.
Campaigns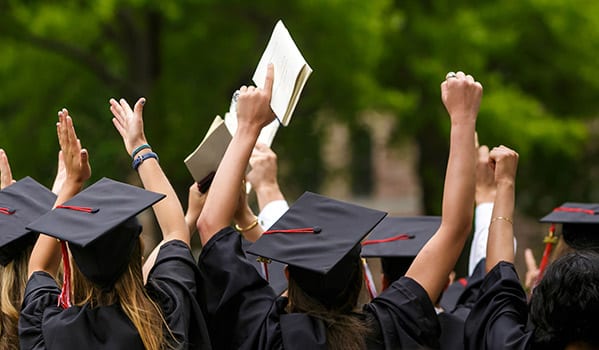 Class Gift
Every graduate can celebrate their success and their personal Maryville experience with a gift toward the School or College, program, or club of choice. All gifts from students who are graduating in December 2018, May 2019, or August 2019 count towards our goal. Help make an impact and leave your personal legacy!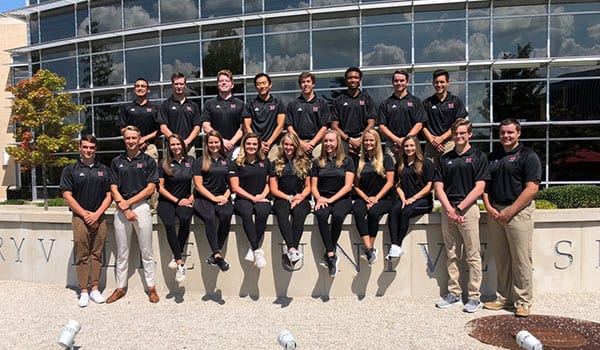 Swim & Dive Team
The program is rapidly growing and needs and values your support. Your contribution will allow us to provide more opportunities for our swimmers, divers and coaches, to supplement the budget for travel, equipment, practices and scholarships.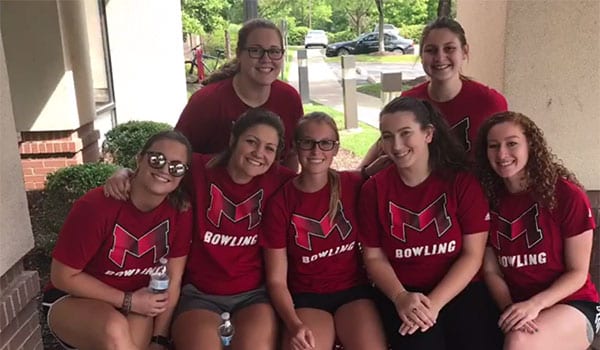 Women's Bowling
The Saints Bowling team is entering their fourth season competing in the NCAA. Your donation helps us substantially with our pre-season development, travel budget, and our practice facility expenses. Proceeds from your gift will go directly to the program.


Men's Lacrosse
The Men's acrosse team is entering its third season in the GLVC! Help support the success of the program both on and off the field. Proceeds will go to the Men's Lacrosse program, and for every $100 raised, the lacrosse team will send a care package to a soldier overseas.


Men's Basketball
Coming off their first GLVC Division title and a 20⎼8 record, the Saints are excited and hopeful for another successful season! In August 2019, the team will take part in a summer pre-season development trip to the Bahamas. Your donation assists the team with pre-season development, and helps supplement the budget for travel expenses and scholarships.
Disney Leadership
For the fifth consecutive year, Maryville students are traveling to Orlando for the Disney Leadership Experience. The Disney Leadership Experience allows students to learn about leadership and customer service the Disney way. Maryville students are immersed in the Disney culture to learn more about themselves and how their leadership can affect the global world in which they live.
---
Crowdfunding at Maryville University – what's that?
Crowdfunding at Maryville is a platform to help Maryville community members raise money for the causes and projects that matter to them. Projects that advance innovation, teaching and learning at the University — including those focused on student groups, student experience, athletics or faculty-specific initiatives — are the highest priority.
Who is eligible to use Maryville University's crowdfunding platform?
Crowdfunding at Maryville is open to all faculty, staff and students at Maryville University who are raising money for University-based and affiliated initiatives and projects. Crowdfunding at Maryville cannot be used to fund independent business or charity ventures regardless of whether or not the people leading those ventures are members of the Maryville community. All members pursuing a crowdfunding project must follow the set procedures and processes outlined by the Office of Alumni Engagement and must use the University approved and provided platform: crowdfunding.maryville.edu.
Can I use Maryville University's name, branding, and logo?
Maryville University's name, branding, and/or logo may not be used in a crowdfunding project without prior approval by the Office of Alumni Engagement, vice president for Institutional Advancement, and the Integrated Marketing and Communications staff. A University staff member assigned to your project will obtain these approvals.
How much time is required when using Crowdfunding at Maryville?
Typically, each crowdfunding project will be live for about a month. It is recommended that most groups begin planning their crowdfunding project six weeks before their preferred start dates. The initial setups of the project will take about 10 to 12 hours total and the fundraising stages will require about one to two hours per week for captains.