Crowdfunding at Maryville. Support in Numbers.
Maryville University of St. Louis, is an outstanding national university offering a comprehensive and innovative education focused on student learning, outcomes and successes.
Campaigns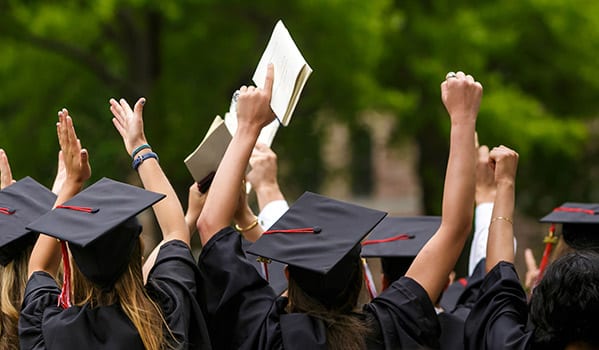 Class Gift
The Class Gift program is a way to celebrate your achievement and leave a personal and collective legacy at Maryville. You are forever connected to campus through the Graduate Walkway, and through your gift you make it possible for future Saints to follow your path.
Crowdfunding at Maryville University – what's that?
Crowdfunding at Maryville is a platform to help Maryville community members raise money for the causes and projects that matter to them. Projects that advance innovation, teaching and learning at the University — including those focused on student groups, student experience, athletics or faculty-specific initiatives — are the highest priority.
Who is eligible to use Maryville University's crowdfunding platform?
Crowdfunding at Maryville is open to all faculty, staff and students at Maryville University who are raising money for University-based and affiliated initiatives and projects. Crowdfunding at Maryville cannot be used to fund independent business or charity ventures regardless of whether or not the people leading those ventures are members of the Maryville community. All members pursuing a crowdfunding project must follow the set procedures and processes outlined by the Office of Alumni Engagement and must use the University approved and provided platform: crowdfunding.maryville.edu.
Can I use Maryville University's name, branding, and logo?
Maryville University's name, branding, and/or logo may not be used in a crowdfunding project without prior approval by the Office of Alumni Engagement, vice president for Institutional Advancement, and the Integrated Marketing and Communications staff. A University staff member assigned to your project will obtain these approvals.
How much time is required when using Crowdfunding at Maryville?
Typically, each crowdfunding project will be live for about a month. It is recommended that most groups begin planning their crowdfunding project six weeks before their preferred start dates. The initial setups of the project will take about 10 to 12 hours total and the fundraising stages will require about one to two hours per week for captains.