Maryville's Campus
Enhancements Are
Focused On
Your Future

Maryville's Campus Enhancements Are Focused On
Your Future
For the past five years Maryville has aggressively renovated, upgraded and created new dynamic learning and living spaces on campus. And, we're well on our way with additional plans to grow and further enhance our classrooms, our gathering and study spaces, and our sports facilities. We encourage you to browse this site to envision yourself at Maryville. With the latest technology driving every project we do, be assured you will have the most innovative tools at hand as you learn and prepare for your career success!
A Smart Campus In A Smart City™
Recent Renovations & Additions
A number of major facilities projects have been completed on campus including new learning spaces, additional student housing, Donius University Center renovations and expansion of the Cyber Fusion Center.

AB Hall 3245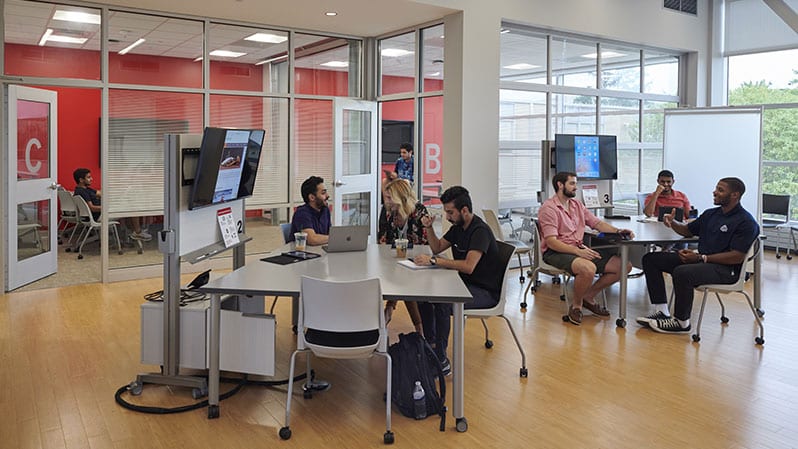 Saints Hall: Phase 2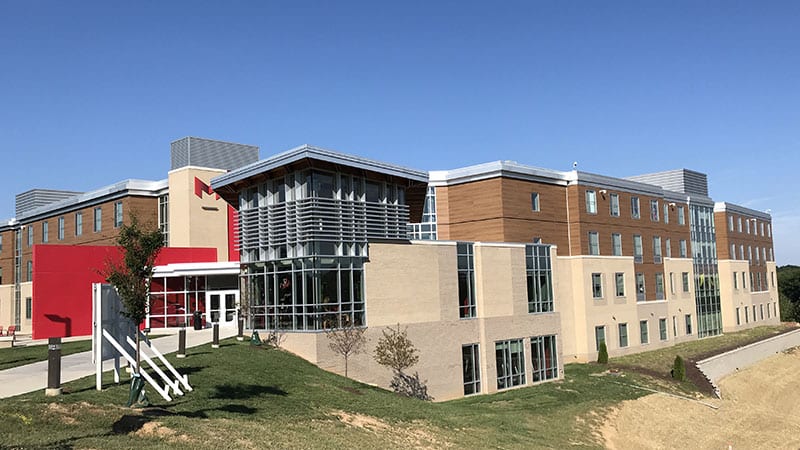 Welcome Center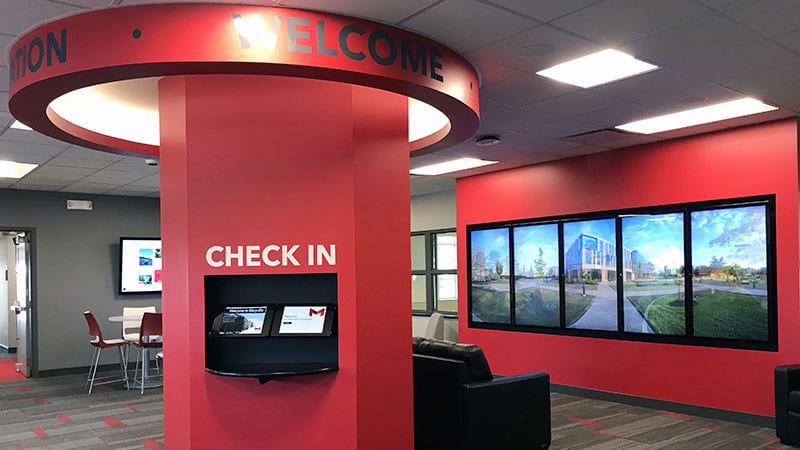 Cyber Fusion Center