Biography
---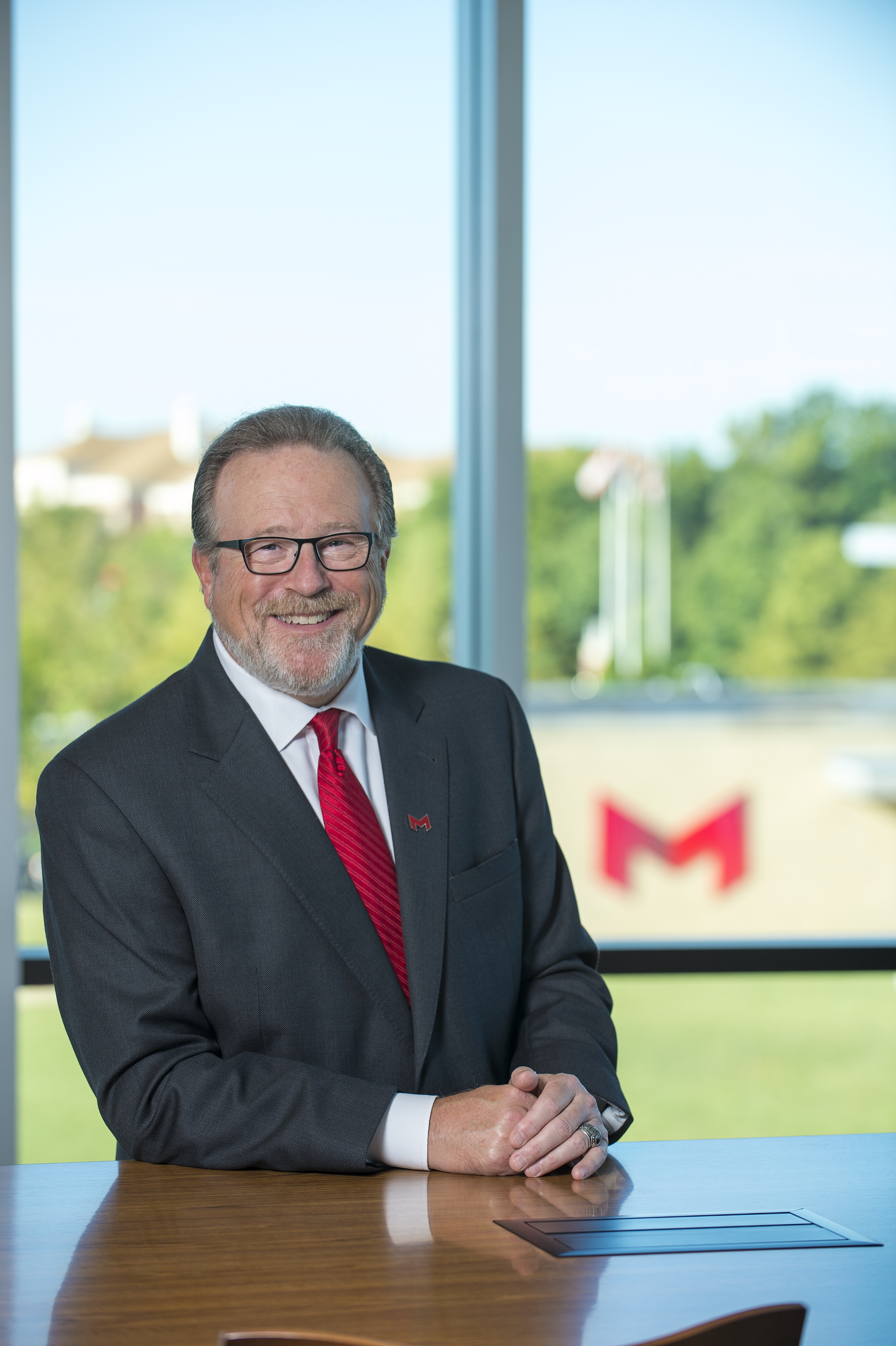 Dr. Mark Lombardi is the tenth President of Maryville University. Named President in 2007, Dr. Lombardi is recognized for a comprehensive career in academe as a faculty member, author, fundraiser, administrator and political commentator. He leads a university of over 6,500 students spread across two colleges and three schools (Arts and Sciences, Business, Health Professions, Education and Adult & Online), with over sixty majors, fifteen masters and eight doctoral programs.
Over 25 years at three different institutions, Dr. Lombardi has served in the positions of Director of the Baccalaureate Experience, Chair of the Department of Government, History and Sociology; Director of International Programs; Vice President for Academic Affairs, Provost and President. Dr. Lombardi also served as Executive Director of the U.S.-Africa Education Foundation. Dr. Lombardi attained the rank of tenured full professor at both the University of Tampa and College of Santa Fe and was awarded an honorary doctorate by the board of trustees of the College of Santa Fe in 2007.
Dr. Lombardi's fundraising initiatives netted one hundred million dollars for projects in the arts, communications, international programs, technology and student services. In addition, Dr. Lombardi has done over 200 interviews for radio and television on political and international issues and has traveled extensively in southern and West Africa, Europe and Latin and Central America. Dr. Lombardi is a noted author, publishing several articles and three books, including Taking Sides: Clashing Views on Global Issues (ninth edition), The Unfolding Legacy of 9/11, and Perspectives on Third World Sovereignty: The Post-Modern Paradox.
Dr. Lombardi has had significant teaching experience in the fields of U.S. foreign policy, U.S.-Soviet relations, African Politics and Global Issues and received numerous awards for teaching excellence at Ohio State University and the University of Tampa.
Dr. Lombardi has been an active member in dozens of organizations and advisory boards in Tampa, Santa Fe, St. Louis and nationally including Boys Hope Girls Hope, Wells Fargo, The St. Louis Sports Commission, President of the Great Lakes Valley Conference Council, The Lifelong Vision Foundation, The Executive Committee of the Santa Fe Chamber of Commerce, Rotary, the Foreign Affairs Council and the US-Africa Education Foundation.
Dr. Lombardi earned a Ph.D. and master's degree in political science and international relations from The Ohio State University and a bachelor's degree in political science from Purdue University.