about
ACTIVE & ENGAGED LEARNING WHEREVER YOU ARE
ACTIVE & ENGAGED
LEARNING WHEREVER
YOU ARE
ENGAGING & ENRICHING COURSES
WHEREVER YOU ARE
We are 100% Committed to Your Success in Any Format
We are 100% Committed to Your Success in Any Format
Whether on campus or online, Maryville students benefit from active and engaged learning. Maryville believes, and our faculty has proven – great teaching can happen anywhere, anytime and in any way!
We can't be certain about what the Fall will bring for our community and the world, but we are prepared to offer you a high-quality, high-touch education. Online learning is nothing new for us. Maryville University has been delivering high-quality online courses since 2013, with 7,000 students currently enrolled in our online degree programs. We've built an active online learning environment with the most innovative technology. We produce online courses in formats that bring content to life and allow you to choose how and when you want to access the content. Our talented (in-house) team of instructional designers and technical developers are experts in transforming in-person courses into digital learning experiences, which is what we believe sets Maryville University apart.
Through our Digital World Program with Apple, where every incoming full time traditional undergraduate receives an iPad, and with our active learning approach, you can easily pivot between in-person, hybrid, and online classes.
Our faculty are focused on building an intimate classroom community on campus or online, and will provide the resources and opportunities necessary to shape your academic success and professional future.
WE'RE READY FOR ANY CHALLENGE
Long before the coronavirus pandemic, our faculty worked hard to develop interactive and engaging digital learning experiences, making the move to virtual and online learning a natural  transition. Maryville's goal is to provide students certainty around the quality of their education in an otherwise uncertain time.

Cool Technology
Maryville is a SMART campus with state-of-the-art connectivity
Video and audio recording studio with green screen technology
iPads with 200+ pre-loaded learning apps for every full time traditional undergraduate student
AR/VR incorporated in many classes

Active Learning
Expert learning designers collaborate with faculty for creative approaches to virtual teaching
Committed to individualized education for varied learning styles
Innovative and fun approaches to assignments and activities
Online assessment focused on demonstrated critical thinking skills
In person or online, the world is your classroom

Supporting You
You're our priority and we'll walk beside you through any obstacle
Faculty hold on campus (when possible) and online office hours
Training and orientation from expert staff on iPad technology
24/7 tech support, life coach guidance and mentoring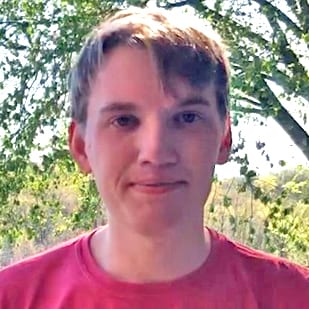 "By coming to Maryville, you're coming to a University that is prepared to handle hurdles like the pandemic. My transition to a virtual environment was seamless due to the fact we were already equipped with the technology needed for virtual learning. We had our iPads, access to video calling, and the online learning platform, Canvas."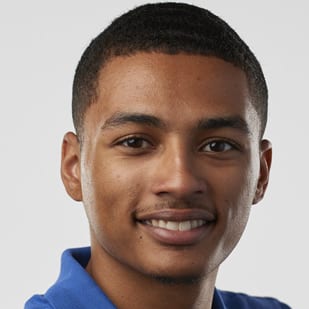 "The commitment to the cybersecurity major enabled me to be employed full-time during my sophomore year of school. Working with cutting-edge software and technology keeps the program in demand and guarantees future job placement!"
PROVEN SUCCESS: Excellent Career Outcomes
Whether the class of 2019 learned online, on campus or a blend of both, ninety-seven percent of the class' first destination within six months of graduation was employment, graduate school, military or volunteer work.
Maryville supports students in the areas of internships, clinicals and career search preparation which drives optimal outcomes for our graduates year after year.
READY FOR SUCCESS
97%
CAREER
OUTCOMES
RATE
*As determined by 98.3% of the 78% of students reporting
TOP EMPLOYERS
as reported by Maryville University graduates 2018-2019