Annual Award 2023: Richard Trietley, EdD
---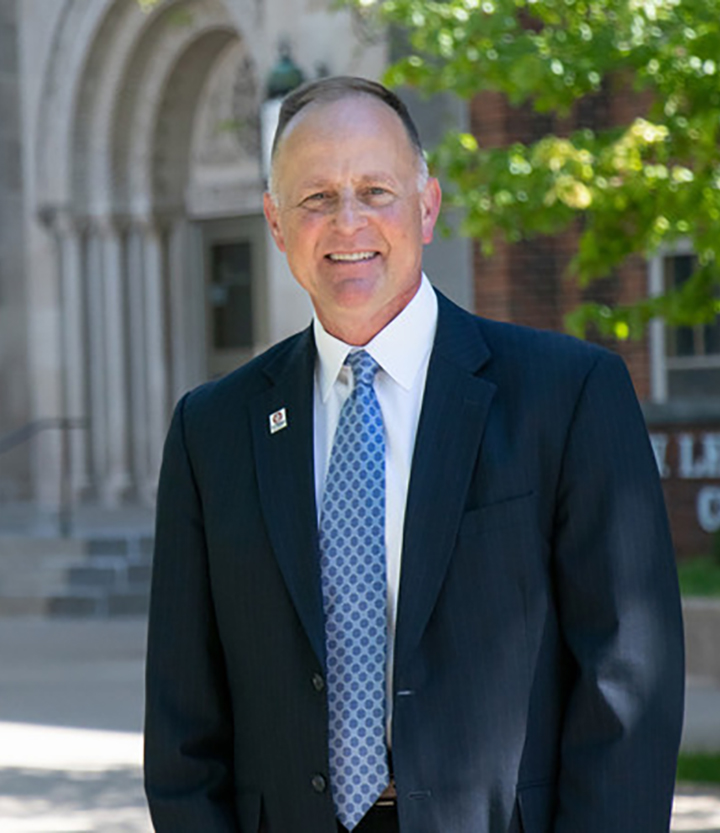 After more than 20 years as an active-duty officer in the U.S. Army, Richard Trietley, '22, pursued his online Doctor of Education degree to propel him to his next career endeavor: university president.
It's an unlikely career journey and, at first, people didn't see the connection between his military experience and higher education. But Trietley found the parallels to be plentiful. Managing the barracks is like managing campus dorms. Overseeing the mess hall is like overseeing campus dining options. Even the age range is similar, with most young army recruits being around 18-25, the same age as many undergraduate students.
Over his now 15 years in higher education, he has served as interim provost, executive vice president for student success and interim president. While considering whether he wanted to take on the role full-time, Trietley decided to pursue a doctoral degree in education. Maryville University's program stood out to him for its cohort model and basis in reflective practice.
Now Trietley uses the leadership skills he learned from both his Army career and from the EdD program at Maryville to guide him in his role as president of Viterbo University. He views this award as representative not just of himself but of all his fellow classmates who balanced full personal and professional lives while earning their doctoral degrees, making sacrifices in order to further their education.