Dean: College of Health Professions
---
Welcome to the College of Health Professions.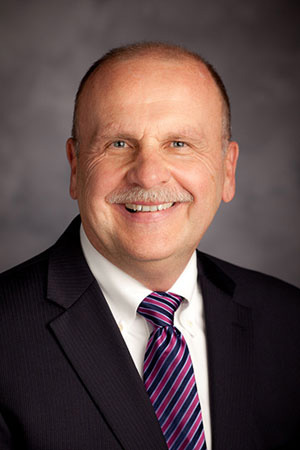 The College of Health Professions prepares students for careers in Nursing, Music Therapy, Occupational Therapy, Physical Therapy, Rehabilitation Services and Rehabilitation Counseling. We believe our unique blend
of health and counseling programs provides a rich environment for learning.
Through its professional programs the School serves as an advocate for change and improvements in the delivery of health care and human services. The School also serves as a catalyst to expand and to improve the public perceptions of health care in the community.
SHP students receive academic and clinical education from faculty who are committed to excellence in teaching, clinical practice and research. All faculty and staff join together in making the commitment that students come first. The School seeks to promote a scholarly climate that fosters critical thinking, creativity, ethical decision making and self directed life long learning.
Maryville's academic programs offer a professional education grounded in a strong liberal arts foundation. Values and ethics are emphasized and valued and are demonstrated through service involving our community partners.
All SHP programs have state of the art laboratory classrooms to insure that students have gained the competencies required for clinical work with patients and clients. We are proud that our graduates excel as competent, compassionate and caring practitioners.
Please let me know if I can answer any questions.
Charles J. Gulas, PT, PhD
Dean