Welcome to the John E. Simon School of Business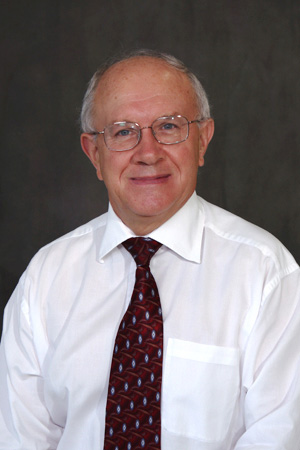 The John E. Simon School of Business works closely with businesses in our region to prepare students for careers in accounting, business administration, cybersecurity, financial services, information systems, international business, marketing, management, and sport business management. More than 30 agreements and partnerships, many with with Fortune 500 companies, provide a rich source of internship opportunities, professional instructors, and guest speakers that prepare our graduates for employment in their field of study.
There are many excellent examples of how our programs work closely with local businesses.
The Rawlings Sport Business Management is the only named program in the United States. "We have worked with Maryville University for many years and today we recognize more formally the caliber of the Sport Business Management faculty, the program and Maryville's students," said Rawlings President and CEO Robert Parish. Program graduates work for the St. Louis Cardinals, the St. Louis Blues, the St. Louis Rams, and many other sport-related businesses.
Our long-term relationships with many the highly successful financial services employers in the area has resulted in internships that lead directly to careers in accounting, stocks, cybersecurity, marketing, and other business-related careers.
Through our commitment to Maryville's liberal arts heritage, we foster an environment that links the humanities and sciences to the digital age, decision-making, critical thinking, ethical behavior, creativity, and self-directed learning. This problem-solving mindset results in graduates that focus on innovation to maintain America's competitive advantage in the global marketplace.
All of our programs emphasize academic excellence, experiential learning through internships and study abroad, and the digital literacy skills necessary to manage in hyper-competitive markets around the world. We are proud that our graduates are ready for exacting and demanding careers in business.
I am always happy to talk with prospective students and employers.
John Lewington, PhD
Interim Dean
John E. Simon School of Business