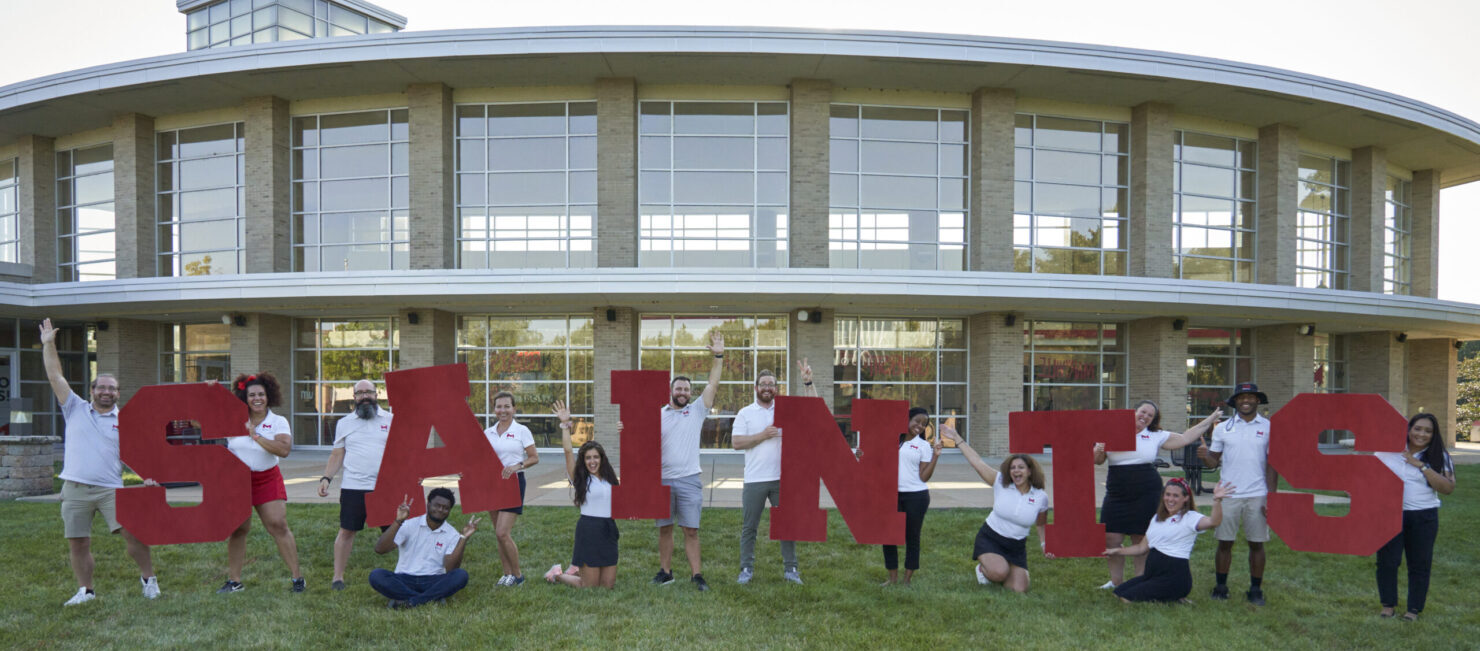 New Student Registration Days
We are excited that you have committed to becoming a Maryville Saint! The next step is to register for classes through our START Days.
START Days are an opportunity to meet with a Life Coach to discuss your class schedule for the upcoming semester. During your appointment with a Life Coach, you will:
Register for classes for your first semester at Maryville University
Receive one-on-one academic coaching
Review the New Student Checklist to walk you through everything you need to do between your registration appointment and the first day of class.
In addition to meeting with a Life Coach, you will have an opportunity to attend sessions designed to get you connected with other new and current students, learn about our resources and staff, and receive your Maryville iPad. Optional campus and residential hall tours are available at the conclusion of each session.
2024 START Days
Once your enrollment advance tuition payment is made, you will receive an email with a personalized link to sign up for a START Day.
Please contact your Admission Counselor at 314-529-9350 with any questions regarding making the enrollment advance tuition payment.
Please choose one of two session times for your chosen START Day:
AM Session: 9 a.m. – 1 p.m.
PM Session: 2 p.m. – 6 p.m.
Upcoming START Days
Friday, April 12
Saturday, April 13
Wednesday, April 24
Thursday, April 25
Friday, May 17
Saturday, May 18