Multicultural Scholars Peer Educators Workshop
---
Ableism: Why The Language We Use Matters
Fifteen percent of the world's population, or about one billion people,
have a documented disability. The disability-related language we use can
have a significant impact on how we understand and think about disability
and other issues. During this presentation on ableism and the language we
use to discuss disability, participants will learn what ableism is, how it is
perpetuated in everyday language, and how to fight back against the subtle
ableism we see every day.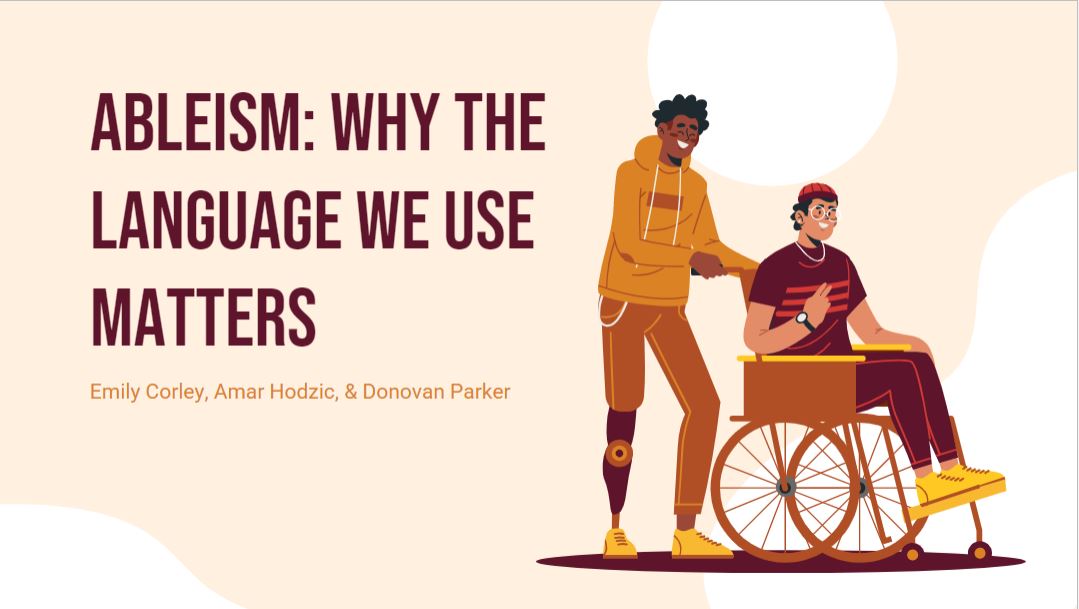 Peer Educators Workshop Request Form
We're All in This Together: Diversity in the Workplace
This presentation will discuss the benefits and challenges of diversity in the workplace environment. This presentation will address the different types of diversity and challenges that individuals face in companies. Participants will also learn the difference in productivity as diversity can become impactful for businesses. The Presentations main goal is to inform the effects of diversity in the workplace and enlighten audiences to learn new information and share their perspective that they had not previously had. Come join the peer educators how inclusion allows for a safer space for academic success and the development of cross-cultural.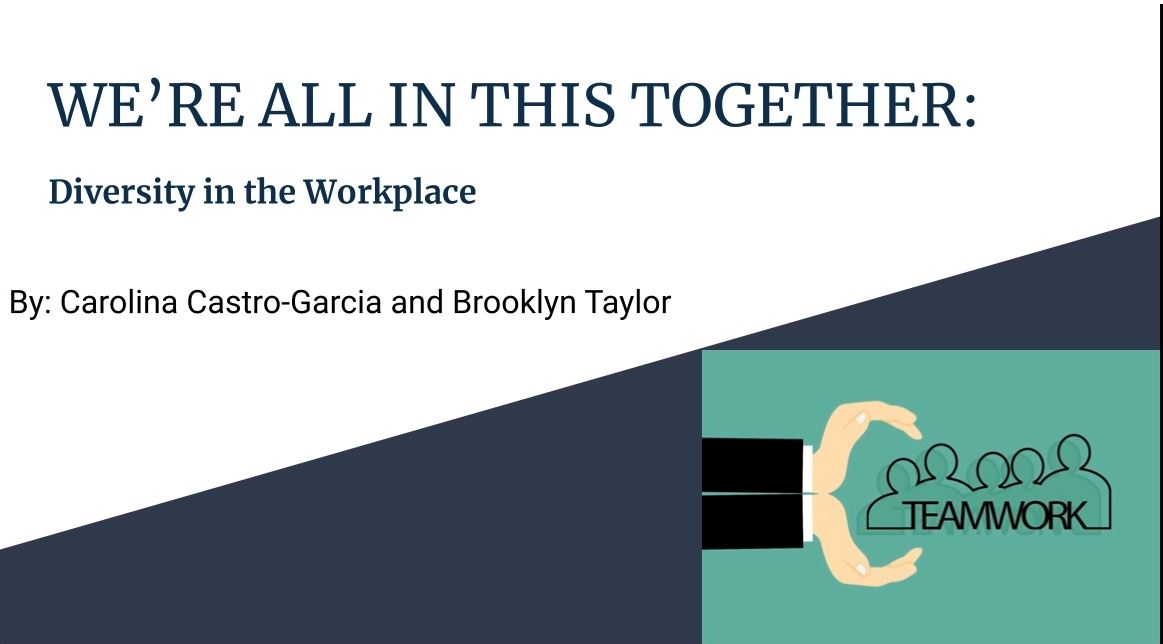 Peer Educators Workshop Request Form
Diversity In Sports Industry
This presentation highlights marginalized communities that are widely underserved as consumers of healthcare, as well as within representation of providers. The disparities that will be focused on are those that face disabled communities, women, and in communities of color, and discuss the issues on the provider side of the aisle. This presentation will include two case studies for attendees to discuss in small groups, as they put themselves in the shoes of the patient, and then the provider. To wrap up, we will give participants information on how to best advocate for themselves as healthcare consumers.
Peer Educators Workshop Request Form
Gender Inequality: A intersectionality Perspective
While women in general face inequality in the workforce, our presentation focuses more specifically on how the intersectionality of race, gender, and sex serves a greater threat to women in the workforce. The presentation covers misogyny, racism, transphobia, and solutions to combat these issues. Presenters first discuss the inequality Asian American women face through an academic, work, and personal lens. Next, dives into African American women's unique experiences in the labor force by first taking a look at their discrimination through a historical context and viewing the negative stereotypes black women face that impact their feelings about their work environment. Then, the unsettling rates and percentages that show the discrimination trans women face in the workforce. Lastly, presenters provide solutions to the issues that explain how we all can play our part in the change we want to see for women in the workforce.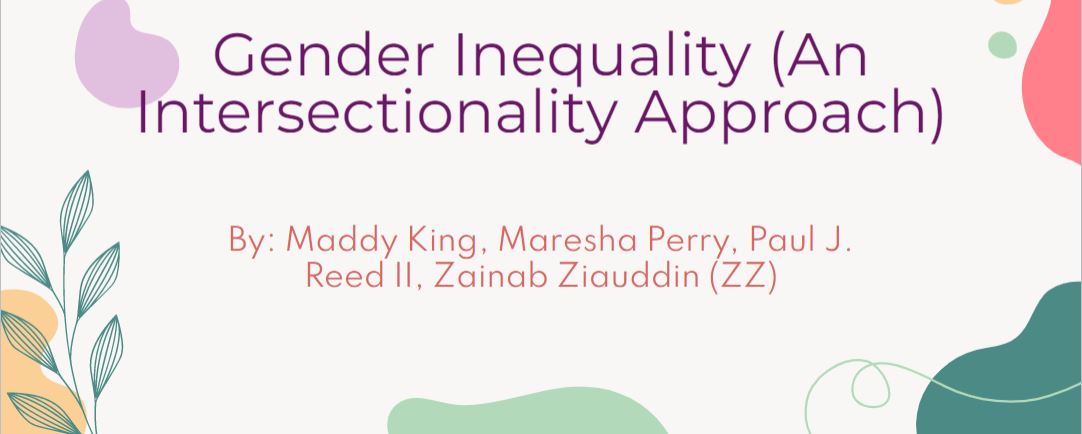 Peer Educators Workshop Request Form
Do No Harm: Disparities in Healthcare
Do No Harm is a presentation that goes through four main points of the injustices found in the healthcare system. This presentation includes insights from students in the healthcare field. The four main topics explored are diversity in research, patients care in the healthcare setting, nutrition, and discriminations in healthcare. This presentation is engaging, interactive, and full of great information on ways to advocate for patients who are unseen.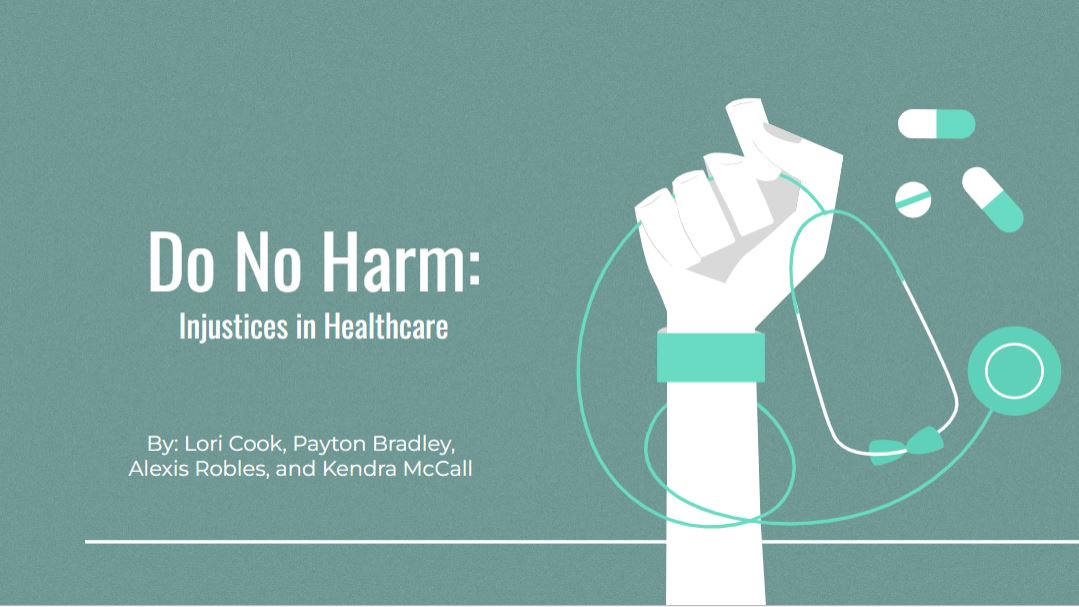 Peer Educators Workshop Request Form
Racism: Desire for an All White Society
Racism: Desire for an All White Society purpose is to unpack the truths of racism and the impact it has had on society. This will be done through the analysis of concepts including imperialism, code switching, critical race theory and affirmative action. Using these topics presenters will dive deeper into how this concepts relate to the workplace and educational institutions as well as daily life. Lastly presenters will discuss how people of color are pushed more towards "white ideals" to fit societal norms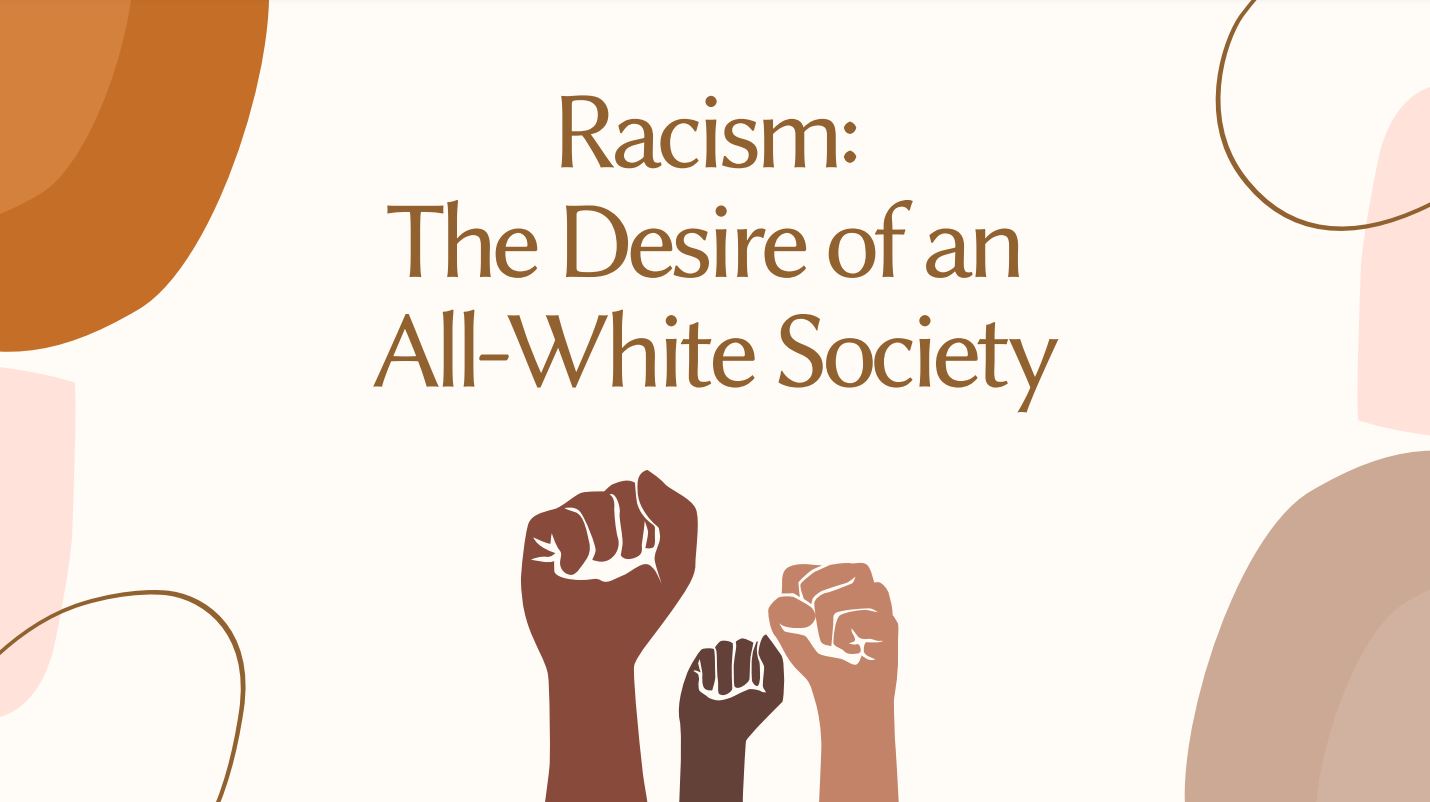 Peer Educators Workshop Request Form
U.S. Immigration System
This presentation will review the immigration process, laws, DACA, Dreamers and discrimination many immigrants face. The presentation will also explain the impactful organizations that both positively and negatively impact the immigration system in the United States.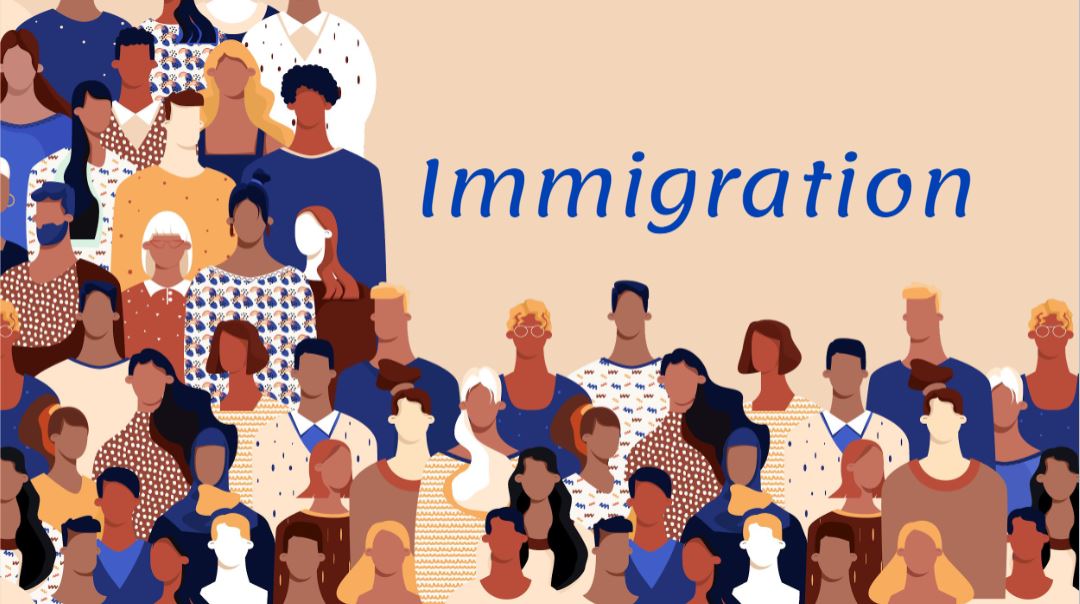 Peer Educators Workshop Request Form
Additional Workshops
Gender Inequality: An Intersectionality Approach
Maddy King, Maresha Perry, Paul J. Reed II, Zainab Ziauddin (ZZ)
Ableism: Why the Language We Use Matters
Amar Hodzic, Em Corley
Racism: The Desire of an All-White Society
Rai Savage and Ramiz Sheikh
Do No Harm: Injustices in Healthcare
Payton Bradley, Lori Cook, Kendra McCall, Alexis Robles
Diversity in the Sports Industry
Braden Johnson and Elias Stevens
Diversity in the workplace
Carolina Castro Garcia, Brooklyn Taylor
Immigration
Cindy Hernandez Pavon, Isabella Farris, Sydney Aragon & Lengbiye Barafundi
Peer Educators Workshop Request Form