Spirit of Maryville 2015: Myrtle E. Walker and Earl E. Walker
---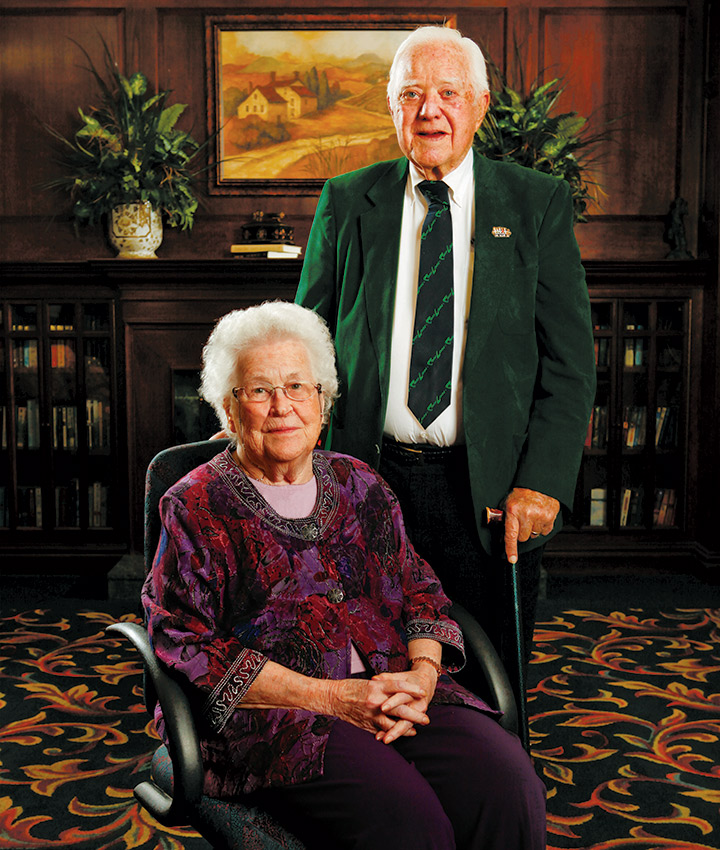 Awarded for the first time in 2015, the Myrtle E. And Earl E. Walker Medal was presented to Myrtle E. Walker and posthumously to the late Earl E. Walker. From modest means in the late 1930s, Myrtle and Earl Walker built Carr Lane Manufacturing Co., one of the world's largest producers of tooling components.
Myrtle served as vice president of Carr Lane, working alongside her husband in all aspects of the business. Their success enabled generous support for a broad range of philanthropic endeavors throughout the St. Louis region and beyond.
Walker Hall, Maryville's new state-of-the-art Health Professions building, along with the Myrtle E. and Earl E. Walker College of Health Professions, exemplify the Walkers' transformative impact in the field of healthcare. The Walker Scottish Rite Clinic, co-founded by Earl Walker, is now located in Walker Hall as a fully integrated academic and clinical program of Maryville University.