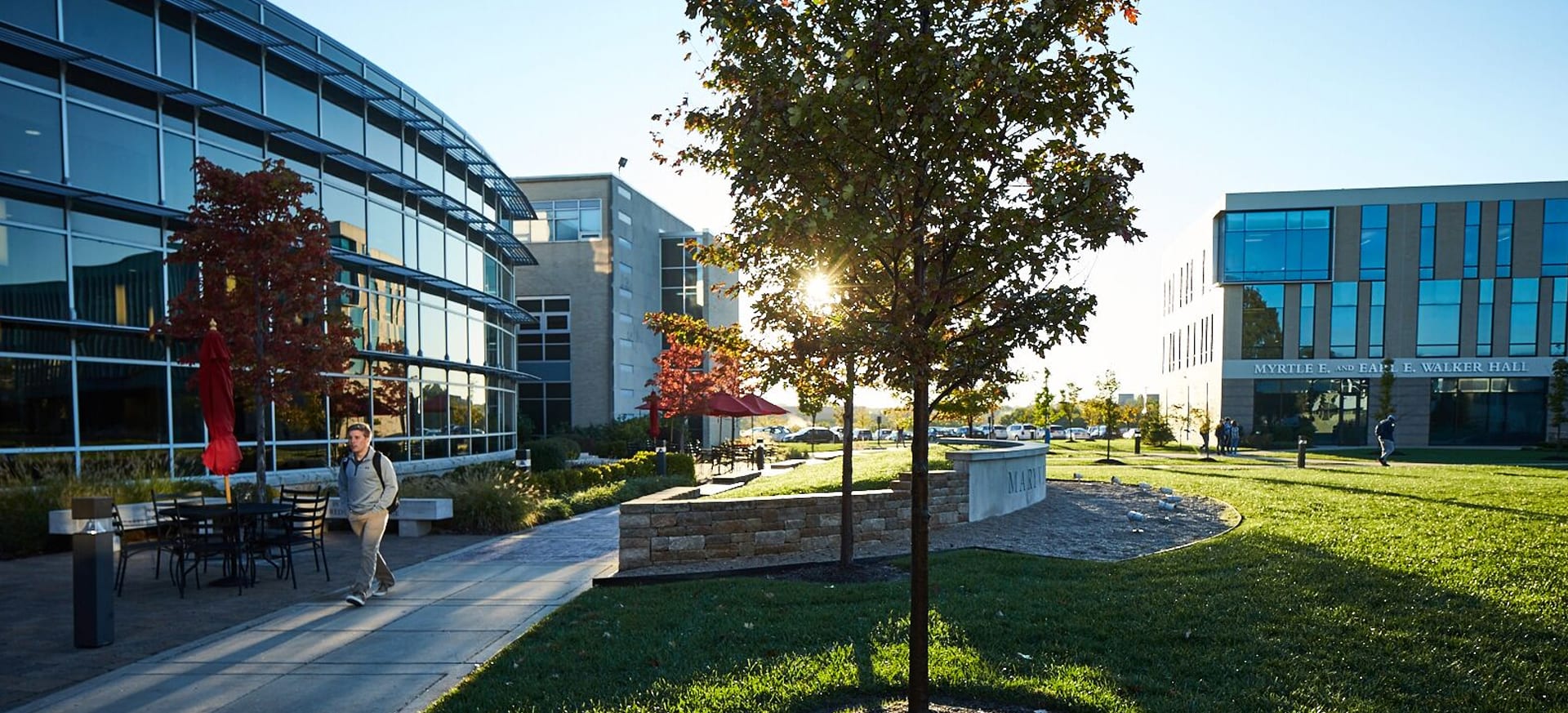 ADA/Section 504
Disability Defined
An individual with a disability is a person who has a qualifying physical or mental impairment that substantially limits one or more major life activities, or who has a history of such impairment, or who is regarded as having such impairment. Employment or academic standards are not lowered for persons with disabilities. Rather, an individual with a disability must be qualified to perform the essential functions of the relevant job or academic program, either with or without reasonable accommodations.
Reporting Disability Discrimination or Harassment
If you believe you have requested and been refused a reasonable accommodation or have experienced other disability-related discrimination or harassment, please contact the Office of Institutional Equity and Compliance (OIEC) at clyerly@maryville.edu or call 314-529-6721.
Maryville University employees, supervisors, and all persons in positions of authority are regarded as "Responsible Employees" and are mandated to report any complaints or knowledge of disability-related discrimination or harassment to OIEC. The Policy Against Harassment, Discrimination and Retaliation also prohibits retaliation (i.e., adverse action including intimidation or further discrimination/harassment) for making a disability related complaint or participating in an OIEC investigation of such a complaint..
Students with Disabilities
Maryville University offers students with disabilities a variety of services and accommodations to ensure that both facilities and programs are accessible. The Office of Student Accessibility Support and Success, is available to assist students who have been diagnosed with a disability and to help facilitate appropriate accommodations. If you are interested in Student Accessibility Support and Success please email them at disabilitysupport@maryville.edu or call 314-529-2884. See https://www.maryville.edu/fye/accommodations/ for all available services.
Applicants and Employees with Disabilities
Maryville University is committed to hiring and promoting qualified individuals with disabilities. Job applicants and employees requiring accommodation should review the Maryville University Policy for Employing People with Disabilities at https://www.maryville.edu/policies/policy-for-employing-people-with-disabilities/ or contact the Human Resources Office at HR@Maryville.edu or call 314-529-9398.
Filing an ADA Appeal Grievance
Maryville University is committed to providing equal educational and employment access for all of members of the Maryville community by ensuring that members with disabilities receive reasonable accommodations that support effective participation in all aspects of the educational experience. We do understand however, that there might be instances in which the accommodations received are deemed to be insufficient. The procedure below should be used by members of the Maryville University community who wish to file a grievance when they believe they have been denied equal access in the form of an appropriate accommodation.
Please view a copy of the Maryville University ADA Accommodation Appeal Procedure.