Annual Award 2023: LaTonia Collins Smith, EdD
---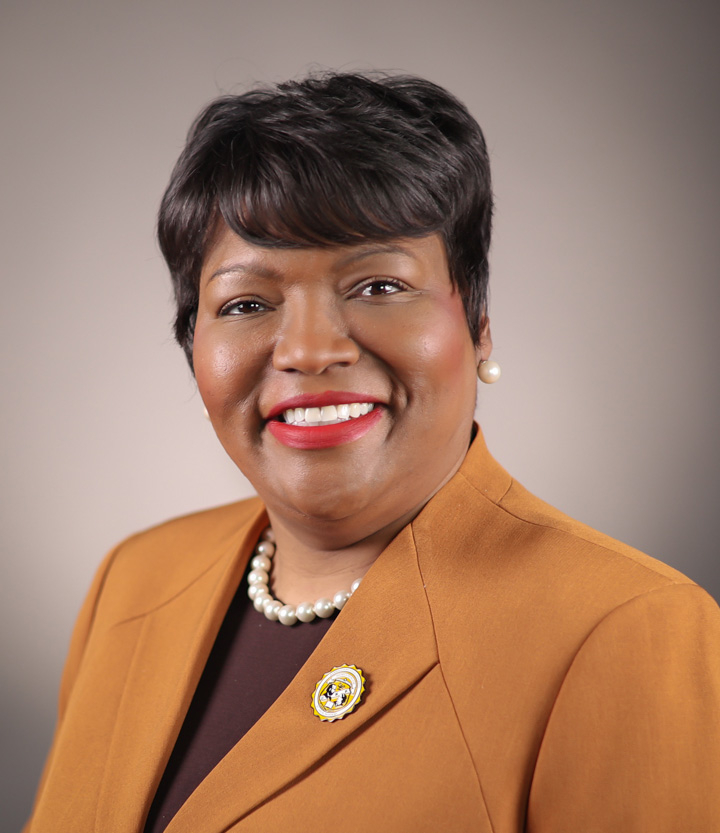 LaTonia Collins Smith, '14, is Harris-Stowe State University's 21st president and its first African American female president. The University is the only Historically Black College and University (HBCU) institution in the St. Louis region.
Before joining Harris-Stowe, Collins Smith had a very different career, working in social work and public health for 21 years in the St. Louis region. It was her friend and fellow Maryville alumna, Passion Bragg, '96, who encouraged her to apply for a position at Harris-Stowe State University. The position represented a change in career path for Collins Smith, but after some persuasion from Bragg, she applied and accepted the job in less than a week.
Now, after 13 years in higher education, Collins Smith has held a variety of roles at Harris-Stowe, including executive director of the Center for Career Engagement, provost and vice president of Academic Affairs and interim president.
Another unexpected turn in her career was pursuing a doctoral degree. Collins Smith chose Maryville's Doctor of Higher Education Leadership program, citing its rigor and relevance as what she needed to take her career to the next level.
While she never imagined that "Dr." would be part of her title or that she would become a university president, Collins Smith has taken these new titles in stride and is implementing change in higher education. During her time as interim president, Collins Smith's leadership oversaw more than $3.5 million raised in scholarships, donations and grants. The university also began significant campus renovations and graduated its largest class in its history.