Annual Award 2023: Brandon Loeschner
---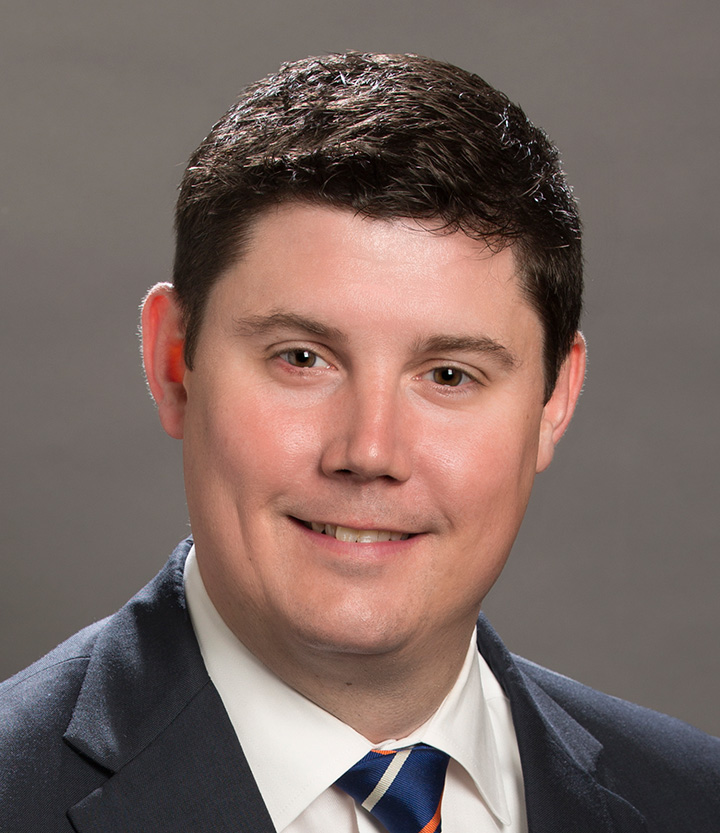 Brandon Loeschner, '02, is working in a niche and growing market for CPAs: gaming services. As partner and national practice leader of the gaming services practice at RubinBrown, Loeschner is building a national brand in the industry.
The gaming services practice at RubinBrown was launched in 2015 and led by Loeschner and another partner. For the industry—which includes gambling, online gaming, sports betting and more—they viewed Las Vegas as an ideal location for an office. Their goal was to open one office in Las Vegas by 2020. They exceeded their own expectations, opening their first office there in 2017 and a second in 2020.
Loeschner spends much of his time building the brand on a national level, speaking at conferences and visiting clients throughout the country. He also takes an interest in growing the accounting field overall. RubinBrown participates in on-campus recruiting opportunities at Maryville, and many Maryville alumni work at RubinBrown. Loeschner views the gaming services sector as appealing to new graduates with its opportunities for travel and unique job duties. Overall, his goal is to uphold the integrity of the gaming industry through good business practices and by demonstrating consistency, efficiency and compliance within a complex regulatory structure.
In addition to his work as a CPA, Loeschner serves on the board of directors for Angels' Arms, a nonprofit organization for foster support in the St. Louis area. Loeschner was a past 40 Under 40 recipient, serves on the board of directors for Fantasy Sports & Gaming and is an annual scholarship donor at Maryville.