Maryville University named Girls Incorporated of St. Louis (Girls Inc.) as the recipient of 30 refurbished computers donated through its student-led Tech Bar initiative.
The Tech Bar is offered as part of Maryville's state-of-the-art Cyber Fusion Center. Utilized by students in cybersecurity and management information systems among other programs, the Cyber Fusion Center provides real-time skills-building and projects designed to assist the community.
Cybersecurity major Ian Thompson was responsible for rehabbing the computers. Each computer presented different challenges that he had to research and overcome. He installed new internal components and WiFi antennae. Thompson also managed the purchasing of new monitors and cords. Lastly, Cyber Fusion Center Manager Sean Kilfoy purchased new backpacks that were donated alongside the computers.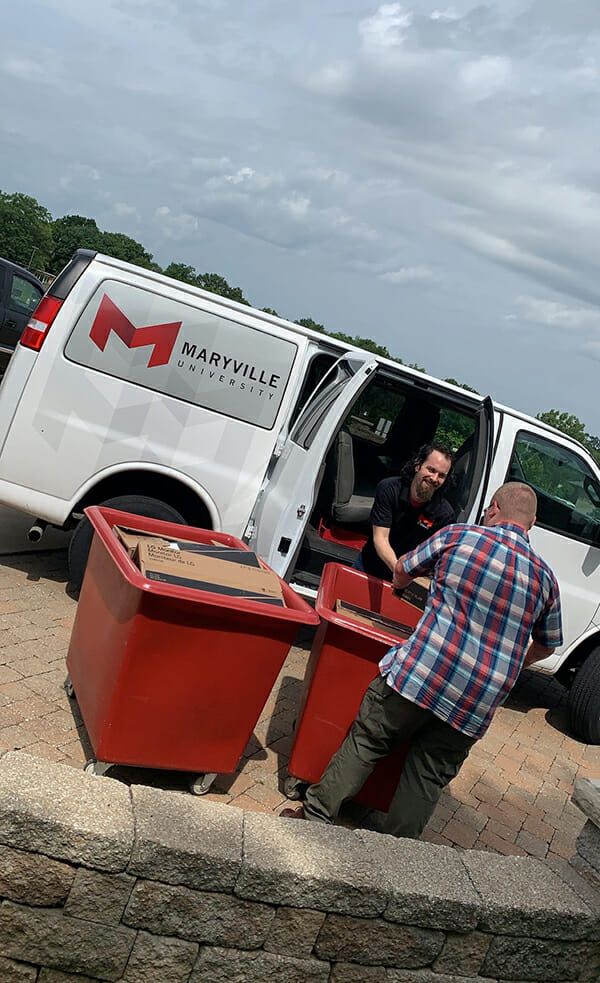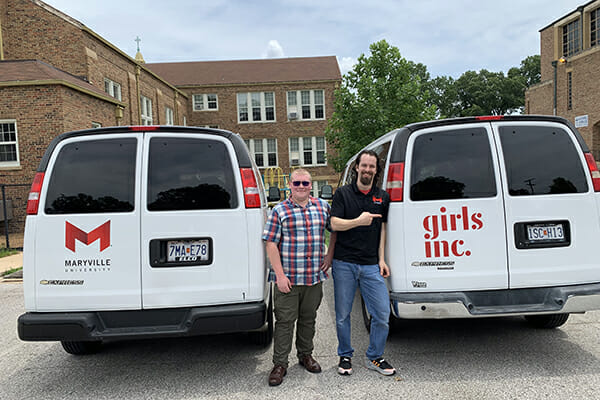 Girls Inc. distributed the computers to middle school girls who need the devices to complete learning at home. Many of these girls do not have access to computers and use mobile phones or tablets to complete schoolwork and extracurricular activities. This is especially true during the summertime when computers previously provided by school districts must be returned.
"These students come from underserved communities that have lacked access to resources for decades," Kilfoy said. "Bringing this technology into their homes is something that can really change their lives. I believe it's my calling to introduce young people to technology and support and empower them in the field of cybersecurity."
Earlier this summer, Maryville cybersecurity faculty participated in the Girls Inc. Eureka! summer program. They shared cybersecurity demonstrations and helped the girls complete basic hacking exercises. Maryville also hosted a panel of cybersecurity students and alumni and a second panel of industry experts to introduce the girls to emerging careers in technology and other STEM professions.
Additional refurbished computers were donated to the Jackie Joyner-Kersee Community Center in East St. Louis and others. Maryville will soon have more refurbished computers ready to donate to other agencies in the St. Louis area.
Special thank-you to the many donors who made this project possible. Gershman Mortgage donated the computers and monitors that were then refurbished, with Maryville cyber security student Hunter Williamson helping source the technology while he was a Gershman staff member. Additionally, Tech Bar purchases were made possible through the "Protect and Connect" program with funding support provided through a grant from the PNC Foundation. Lastly, backpacks were purchased with support provided by the Wilke Family Foundation.
If your organization needs computers or if you'd like to support the Tech Bar initiative, contact cyber@maryville.edu.